Event Manager Blog lists 2020 top trends in event style and decor. These are five of our favorites mentioned from their compilation. Explore how you can boost the power of your event by incorporating these trends.
1. More Networking-Friendly Space Design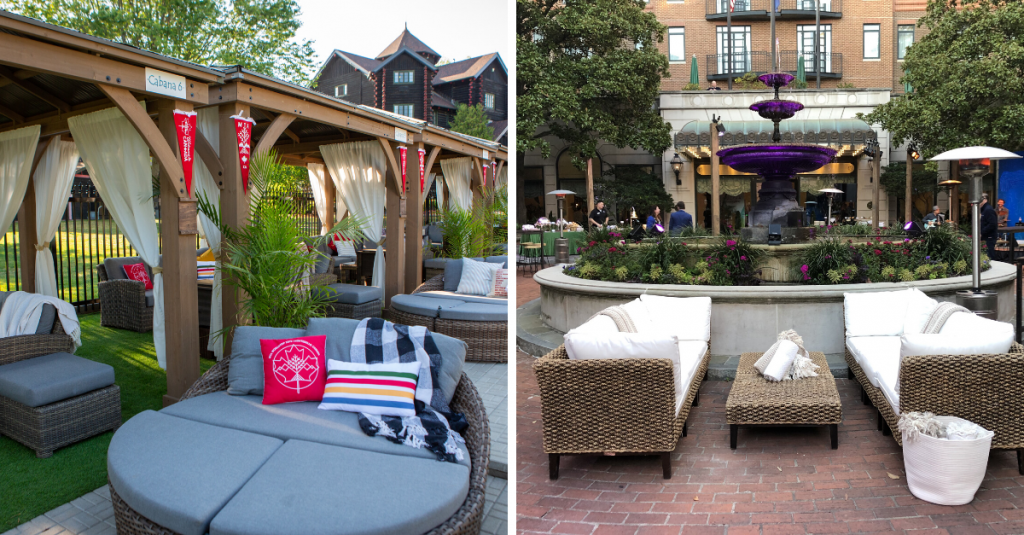 Did you know that where furniture is placed, can often dictate the behavior of your event attendees? Knowing how to stage an event space is key to driving the interest of your attendees. If your event space is outside, comfortable lounge options can set a relaxing tone and invite more room for conversation.
Aside from furniture staging, here are some other trending ideas to create a more networking-friendly space: Live music and candlelight can both create an ambiance and set the mood for your attendees. Using a balloon canopy or drapery can create a more inviting space. Try any of these ideas to create a more ambient atmosphere for your event-goers.
2. Interactive Furniture for Different Learning Styles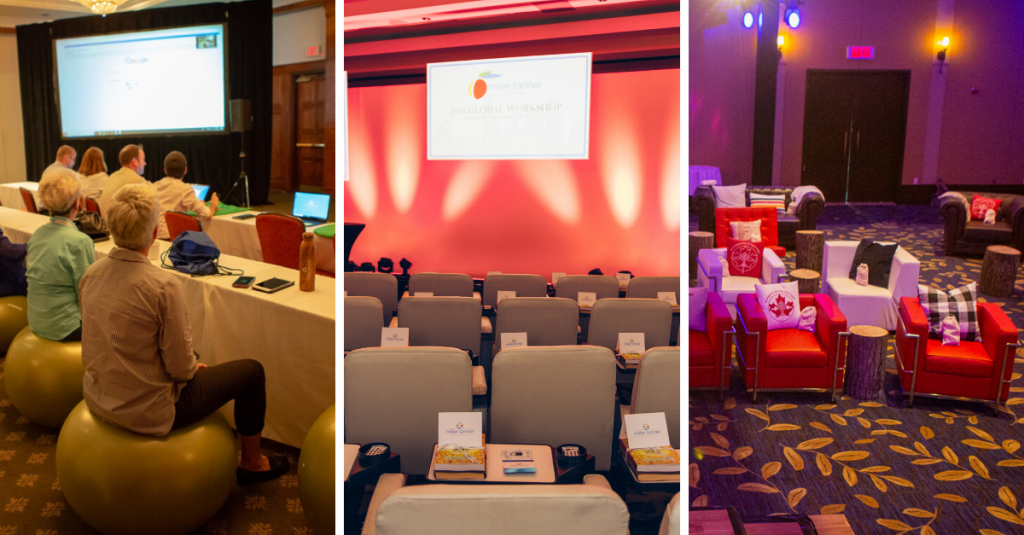 Tailoring the seating choices to your audience's needs can improve overall learning and engagement.
For example, swings, exercise balls, and bean bags might be useful for kinesthetic learners while sofas or comfortable furnishings provide an informal feel for the attendees who want to relax and focus on the message. It's also helpful to have furniture that's easy for note-taking and supporting computer work. Try adding a variety of seating choices to your event to suit a diverse audience.
3. Bold Color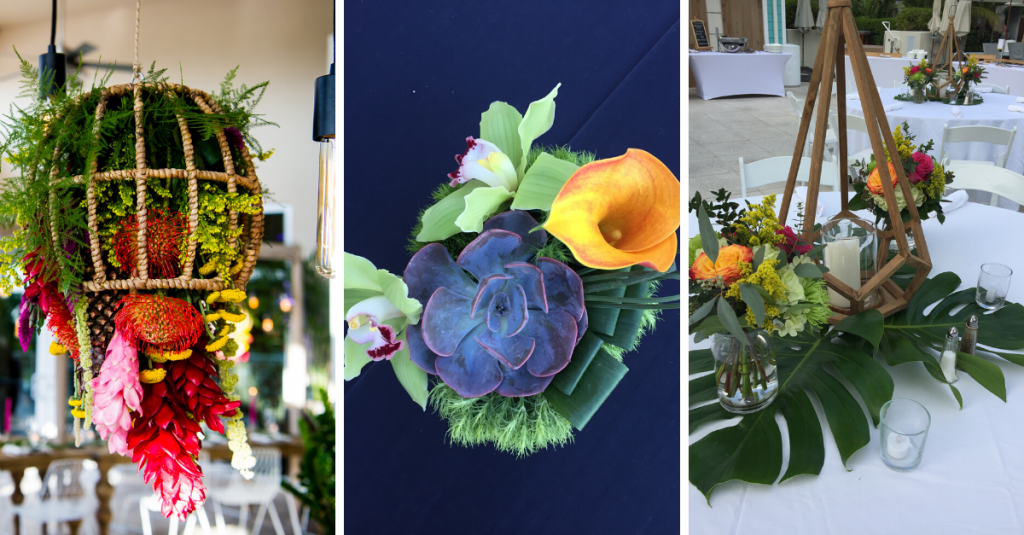 Splash and pops of color are a must at events this year. Floral patterns are a blooming trend that includes large-scale floral prints displayed on tables or across a wall. Also, bold vibrant lighting is stealing the show to add a more dynamic edge to your event. Make a bold impact with color.
4. Refreshment Reimagined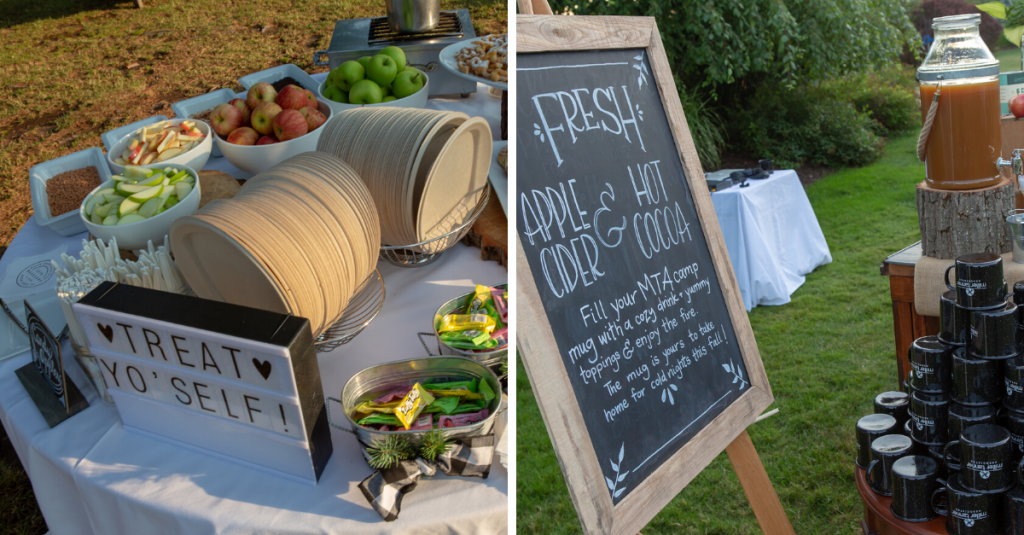 Out with the sugary and heavy refreshments and in with more healthy options. Event-goers are interested in healthier, lighter fare served up in the form of smoothies, juice bars, or mocktails with self-serve options or the creative twist on a food truck. Bring some healthier options into your food and beverage line up as an extra treat for your attendees.
5. Interactive Zones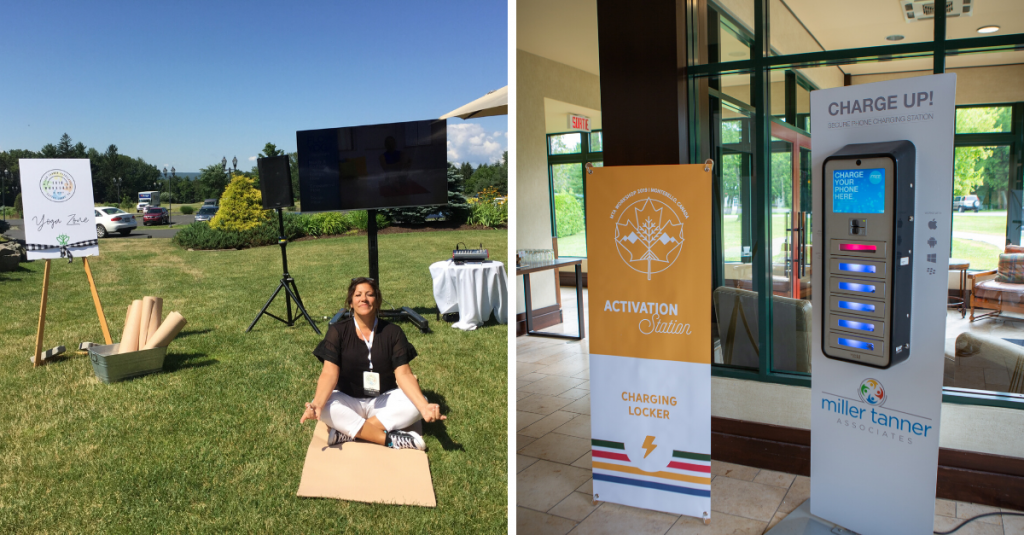 Another popular trend is creating various "zones" at your event to appeal to the different interests of your attendees. For example, charging zones where computers and phones can be recharged and pampering zones like a massage chair or yoga space that offer attendees time to unplug. Your attendees will thank you for the opportunity to "zone out" periodically between sessions so that they can "zone in" on the important messages being delivered at the event.
Do you want to jump on these trends for your 2020 events? Reach out to our team to design the perfect event this year.
Resources: https://www.eventmanagerblog.com/event-trends
Latest posts by Miller Tanner Associates Team
(see all)