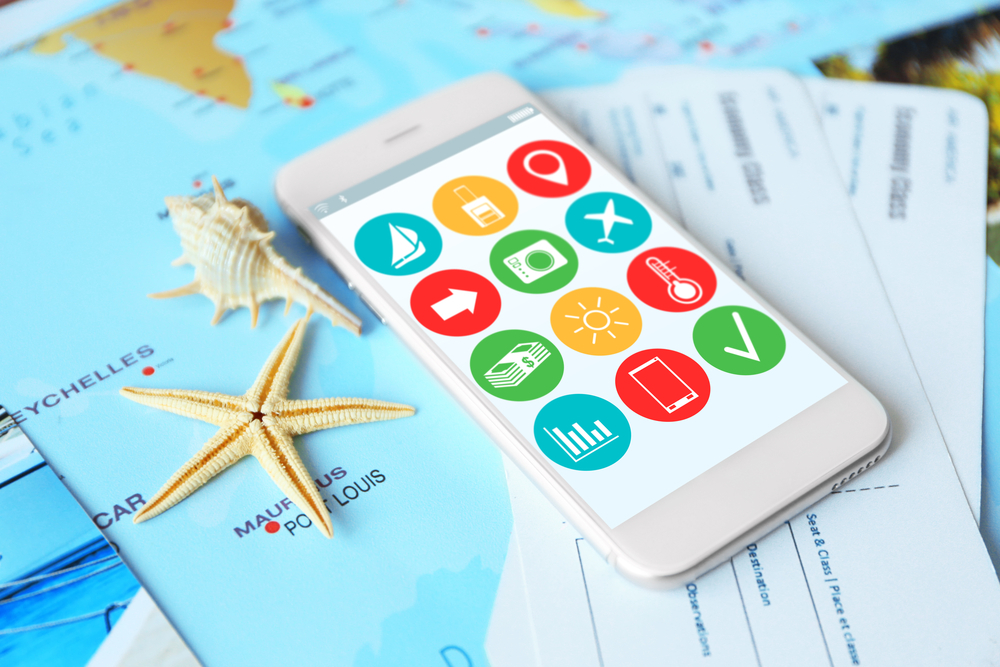 Are you looking forward to your next big trip? This post lists the best travel apps that can help ensure the trip's success, whether it is across the ocean or just down the road. The best part about the travel planning app recommended below is that they are all free to use. All you need to do is download one for a stress-free journey filled with fun and memories.
Best Navigation App: Google Maps
Whether you are looking for the fastest route or search options, Google Maps is your go-to travel app. Google Maps offers excellent tips on the best routes during certain times of the day to help you avoid traffic. It also allows you to customize walking and driving routes based on preferred modes of transportation.
Furthermore, the app displays public transportation options in select cities. Whenever you are looking for an activity to do, Google Maps will offer suggestions based on the user's time, location, and energy level. It is like having your own personal tour guide in your pocket or purse 24/7.
You may even discover a new, adorable restaurant when using the app. Be sure to save such Google Maps favorites because you never know when they could come in handy during your stay!
Best Travelling App: TripIt Pro
TripIt Pro offers a massive list of travel tools to save you both time and money. This includes:
Flight Tracking: Know when your flight lands before getting to the airport with this tracking feature.
Flight Alerts & Notifications: Customizable alerts will alert you of any delays, gate changes, and cancellations.
Flight Status Updates: Never miss a flight again by checking in at home or on the go with real-time flight status updates.
Custom Itineraries: Don't know what to do in a particular city? Fill in your experiences, favorite restaurants, and preferred activities into TripIt Pro, and the app will create an itinerary for you.
Trip Sharing: Share your trip plans with up to ten people in one conversation thread.
Hotel Booking: TripIt Pro is an excellent tool if you are looking to book a last-minute hotel. You will be able to see which rooms are available and the rates for each room type – all in one place. In addition, TripIt Pro helps you stay updated on any changes or cancellations with your booking.
Travel Documents: As one of the best trip-planning apps, TripIt Pro can send you all the info on your travel documents in one place. This includes passport expiration dates, hotel addresses, and confirmation numbers.
Car rental: Book a car rental in advance through TripIt Pro and get special discounted rates. You can also search for a location, make a reservation and find the best route to your destination.
Ground transfers: Avoid the hassle of taking a taxi or shuttle by getting ground transfers to/from the airport. TripIt Pro will help you find available routes and calculate the costs.
Best Flight Tracker App: Flight Tracker
Flight Tracker ranks among the best travel apps that offer real-time flight tracking capabilities. It allows you to view arrival and departure times, flight status, and flight tracking maps. When using the app, you can also screen updates every 30 seconds.
With Flight Tracker, you can avoid unnecessary stress and disappointments during your trip. For example, you will know in advance if there is a delay with your flight. You only need to set alerts for your preferred flights, and the app will send you a notification about any changes. You will then be able to make the necessary adjustments regarding accommodation, pick-up time, and more.
Flight Tracker even alerts you when there is a change in the airport gate or if your flight is running behind schedule. You will be able to adjust your pick-up or meeting time so that you can arrive at the right place at the right time.
Best Airplane Seat Finder: SeatGuru
SeatGuru is the best amongst the travel apps that offer passengers complete airplane seating charts on the market. It provides you with detailed information about each plane, with plenty of flight data. You can even search for your favorite plane type and see how its legroom compares to other aircraft types.
This app allows you to view an interactive 3D map of any plane to help you pick the best seats, depending on your preferences. You will also have access to detailed information about each seat so that you can find the most comfortable ones at a great price.
SeatGuru is also beneficial when you have an emergency flight. This includes airlifting passengers with medical conditions or those that require special assistance. For instance, you can look up where the first class seats are located. This will allow you to assign seats to passengers with restricted mobility, including children and elderly travelers.
Best Airplane Apps
Several airplane apps help you book, manage, and track your flights. Here are the best:
FlightView
This is a great travel planning app. It also helps passengers to book, manage, and track their flights. FlightView can also give you a real-time push notification for all flight status changes. You will receive information about any gate change, flight delays, cancellations, baggage claims, or boarding issues.
AirHelp
The app is part of the Association of Passenger Rights Advocates (APRA). The organization's mission is to help you get compensated when you experience flight delays or cancellations. Passengers can get up to $700 per flight for three years, regardless of the ticket price.
AirHelp can also help you with your luggage issues. This includes getting a baggage delay notification, a guide to compensation for delayed bags, and even lost luggage. You can claim up to $1,700 for delayed or lost bags with the app.
Skyscanner
The app helps travelers discover great deals on flights. You can compare prices between different airlines for the cheapest fares by simply entering your destination and departure date. With Skyscanner, you will also be able to find the best airfare at any given time. The app also features live chat assistance, so you can easily discuss different travel-related issues.
The travel apps mentioned above aid Miller Tanner Associates expert travelers as they plan, book, manage personal or business travels effectively. Nevertheless, do thorough research on various apps to find the best one for your needs.
Whenever you are looking to hold a successful event, Miller Tanner Associates event professionals can help. We are well versed with all types of events, from virtual to face-to-face experiences, and operate in all continents. Contact us today to tell us the goals of your upcoming event.
Image Source: Africa Studio / Shutterstock
Latest posts by Miller Tanner Associates Team
(see all)