The Miller Tanner difference is our people. That's why we want to introduce you to our team of superstars that bring our corporate meetings and events to life for our clients. Today we introduce you to Global Experience Designer Janina Pineiro. Janina brings to the team a wealth of knowledge from her background in experiential design. With her creativity and expertise combined, she guides clients through the complexities of designing face-to-face and screen-to-screen event experiences that hit the mark.
Meet MTA: Janina Pineiro
Tell us about your current role with MTA? What are your primary responsibilities?
As a global experience designer, I am a lead planner for corporate programs. My primary responsibilities include everything from client communication, logistics planning, and on-site and/or virtual event execution. With my background in luxury event design and experiential design, I love understanding the primary goals of my clients' programs and meeting those goals in a unique and unexpected way.
What did you do before joining MTA?
I have been working in the event industry for 10 years. Before joining MTA, I worked in many avenues of the live event industry from beautiful hotels and venues to luxury event design. My most recent experience took me to the beautiful Napa Valley, where I developed social and culinary experiences.
What's the best part of your job?
Designing a custom experience for each client is one of the best parts of my job. I love how each meeting and live event has a uniquely human element where everyone is learning, growing and being impacted by the content, no matter how big or small.
As more companies are now seeking virtual events as a result of COVID, how have you pivoted within your role as an event planner?
With a background in production and AV, I found myself immediately pivoting to learning about technology solutions that recreate an immersive experience in a virtual setting. It was incredible how the event industry came together to support virtual event education through webinars and various learning opportunities. Now instead of sourcing the perfect meeting venue, we have pivoted to source the best virtual platform.
What do you think is a key factor in delivering a successful virtual event?
Elevated production! Ensuring the virtual presenters are set up with the best camera, lighting, and audio will ensure the successful delivery of the content.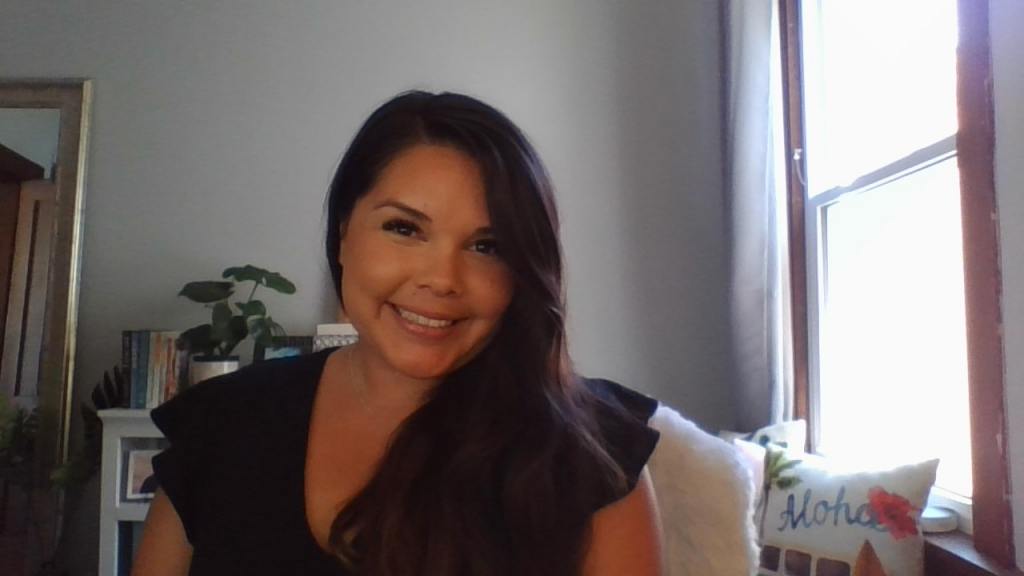 What's a common misconception surrounding virtual events?
I believe a common misconception is that it should cost less to host a virtual event than a face-to-face event. While there are absolutely cost savings to be accounted for, a creative way to translate an on-site food and beverage budget to virtual would be to consider sending "pre-mailer packages" to attendees for engagement value.
What's been the most challenging/rewarding/exciting aspect of switching to virtual events for you personally?
Personally, it has been very exciting learning about creating engaging experiences in a virtual environment. What I love is that there seem to be endless technology solutions for recreating an experience – like a virtual DJ kicking off a general session or hosting a virtual wine-tasting as a virtual networking opportunity. We strive to create an experience that brings us together, even though we are apart.
What's been your favorite event destination as an event planning professional?
I have truly enjoyed planning programs in Barcelona, Spain. It is one of my most favorite cities in the world featuring a city experience with a Mediterranean influence.
What's been your most memorable event to date and why?
My most memorable was working with a client in Boston, Massachusetts at the beautiful Fairmont Copley Plaza. The hotel not only features stunning architecture, but the team was also among the best with which I have ever worked. Making an event memorable for our clients starts with the collective team working together as one. We accomplished the client's vision by including a unique dining experience in the Restored Oak Long Bar + Kitchen and St. James Room together with a series of seamless meetings. I loved spotlighting the city during the event by featuring local cuisine with lobster rolls and craft beer at the welcome reception.
What's one place that you'd love to travel to for an event and why?
I would love to travel to Japan for an event. My sister lived in Japan for about 2 years and I was lucky enough to visit her while she was there. I would love to plan a program in this beautiful country because of Japan's rich culture and unparalleled hospitality. I would also love to explore the technology they have available to advance global meetings.
What do you do for fun?
I absolutely love traveling on my personal time. I jump at any chance I get to experience a new culture or unique cuisine. I also have a strong passion for wine and I am currently studying for my WSET ( Wine and Spirits Education Trust) level 1 in wine.
What makes Miller Tanner stand out as a meeting planning company? What's your favorite aspect of MTA?
In my opinion, the people truly make Miller Tanner stand out as a meeting planning company. In a fast-paced and high-demand industry, we work together as a team and company to exceed expectations. My favorite aspect is that even though we are a virtual company, I feel connected with my team and clients daily through our platforms and teamwork. Trust in your team and clear communication paired with customer service contribute to the experience that the Miller Tanner Global Experience Team brings to each client.
To meet the entire Miller Tanner Associates team, check out our associates here.
Latest posts by Miller Tanner Associates Team
(see all)