The Miller Tanner difference is our people. That's why we want to introduce you to our team of superstars that bring our corporate meetings and events to life for our clients. Today we introduce you to Melanie Riddick, Transparency Operations Manager. With a knack for details and her sharp interpersonal skills, Melanie brings her extensive knowledge in data management and client relations to the MTA team.
Meet Melanie
Tell us about your current role with MTA. What are your primary responsibilities?
As Transparency Operations Manager, I manage the transparency reporting process for our clients' meeting attendees. I work closely with the others on our team to complete transparency reports in adherence to client reporting requirements and by the necessary deadlines. This requires analyzing lots of data and details! Our team also conducts a rigorous quality control cross-check on completed transparency reports to ensure we provide our clients with accurate data. My role also involves managing our internal guidelines and processes to ensure they remain up-to-date and efficient.
What did you do before joining MTA?
I spent the last 10 years before coming to MTA working in the Nashville nonprofit community. Most of those roles involved donor development, data management, fundraising, and planning special events.
What do you feel are the most fulfilling aspects of your job?
By nature, I am detail-oriented and relationship-driven, so I thrive in roles that combine managing data and serving others. This job does exactly that! I am motivated by providing our clients with a high level of excellence, and I enjoy spending the time needed to dig into the financial data and compile it into a comprehensive and easy-to-understand transparency report. Most of all, I end each day grateful to be a part of MTA. Our team is composed of so many knowledgeable, talented, and personable individuals who are truly a joy to work with together!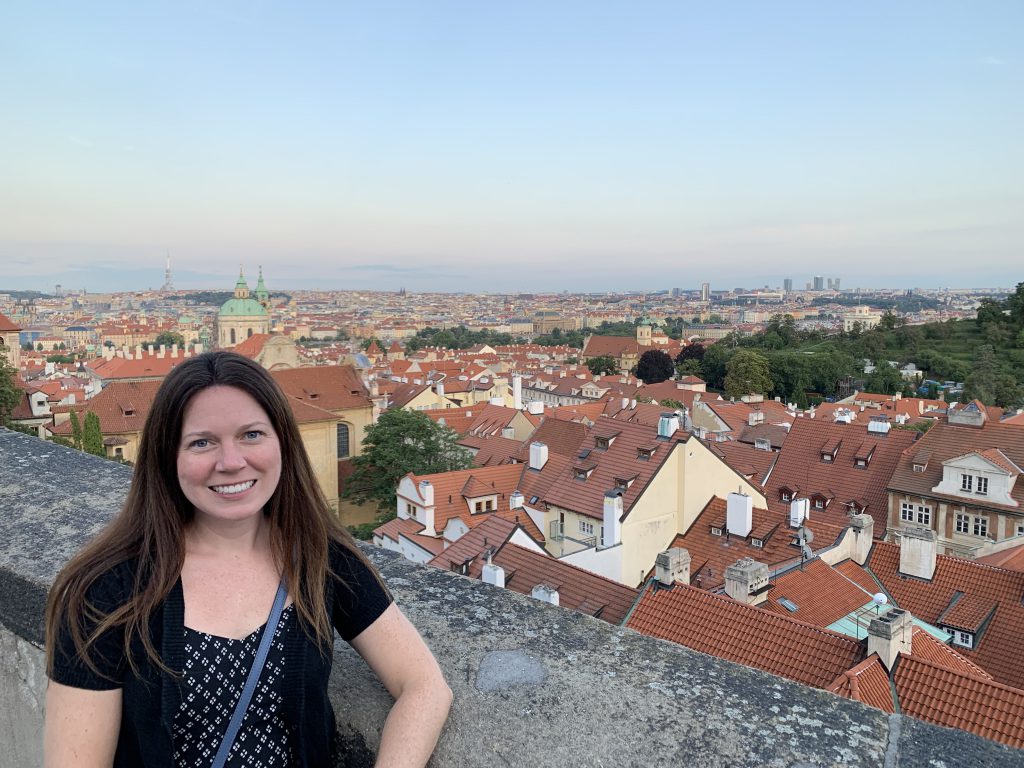 What do you do for fun?
My husband, Adam, and I LOVE to travel, and we get restless if we don't have a trip to look forward to on the calendar. Last year, our adventures took us to the beautiful city of Prague. The year before, we visited London and got to see our Tennessee Titans play in one of the National Football League's United Kingdom games! We also love spending time together as a family with our son, Connor. Sometimes that means a quiet night cooking dinner at home and watching a movie, and other times it means going out to a concert, sporting event or other fun activity. I also love to run and read (though not at the same time!).
What makes Miller Tanner stand out as a meeting planning company?
What stands out is how do we do what we do more efficiently, differently, etc. from our competitors. Miller Tanner is focused first and foremost on people – the clients we serve, the meeting attendees, and our fellow team members. Everyone at MTA is focused on listening to and meeting the needs of these groups of people. By combining this passion for people with the talents, skills, and resources available through the MTA team, we are able to provide our clients with a high level of excellent customer service and help them achieve their goals for each meeting.
One of the other things I value about MTA is our culture of generosity and hospitality and how it is reflected in the opportunities we have to give back to our communities. Employees are provided time to spend volunteering, and we participate in Corporate Social Responsibility (CSR) activities together at our annual workshop. We also assist our clients with implementing their own CSRs at their events to provide their meeting attendees with an opportunity to serve others.
Where do you live and what do you love most about your state/city?
While I love to travel and explore new places, I'm always happy to come home to Nashville, Tennessee! A lot of people have moved here over the last 10 years, and for good reason! We have several sports teams that are fun to see, and there is no shortage of terrific live music on any given day. Our restaurant scene has exploded, so I love checking out new spots and trying different kinds of food (some favorites include Double Dogs, Chaatable, and Skulls Rainbow Room). I always tell visitors to spend time at the honky tonks on Broadway to get a glimpse into the Nashville tourist scene. Even as natives, we enjoy it, and it's family-friendly during the day!
What's one of your favorite destinations in the world and why or a place you'd love to visit?
Adam and I spent several days in Positano on the Amalfi Coast in Italy, and it is hands down one of the most beautiful places I've seen. I loved being able to wander the quaint little streets and shops, hang out on the beach, and spend evenings having dinner overlooking the sea. The top priority on my travel bucket list is to plan a trip to travel throughout Germany, Switzerland, and Austria – I would love to explore the culture in those areas and know that the scenery will be absolutely stunning to see!
To meet the entire Miller Tanner Associates team, check out our associates here.
Latest posts by Miller Tanner Associates Team
(see all)