The Miller Tanner difference is our people. That's why we want to introduce you to our team of superstars that brings our corporate meetings and events to life for our clients. Today we introduce you to Mesi Koncz, Global Event Specialist. Mesi, our Hungarian-based associate, speaks five languages and brings her extensive knowledge and exceptional experience in the hospitality and tourism industry to her role at Miller Tanner Associates.
Meet MTA: Mesi Koncz
Tell us about your current role with Miller Tanner Associates (MTA)? What are your primary responsibilities?
I am currently working within the travel team department. My primary task involves dealing with air ticket processing, ensuring all attendees, as well as MTA representatives, are fully taken care of regarding their travel arrangements to the meeting city. In addition, I am responsible for organizing the relevant ground transportation for the meeting participants. A further element of my job, which I particularly enjoy, is arranging all the necessary documentation for visa applications for our attendees and making the whole process run as smooth as possible.
How long have you been with MTA?
In 2010, I worked with MTA as a contractor and also traveled on site to provide additional help at large meetings. Six years ago, I joined MTA as a full-time, permanent employee.
What did you do before joining MTA?
Prior to working with MTA, I worked in tourism as a tour guide. My main tasks were to organize exciting and comprehensive tours all around Hungary. Providing a complete level of customer service to guests from all over the world was something that gave me a real buzz, and even today, if I'm given the chance, I still give tours. I really feel that this is a great combination of being able to work from home, while still having the opportunity to meet and interact with people, providing them with first-class service.
What's the best part of your job?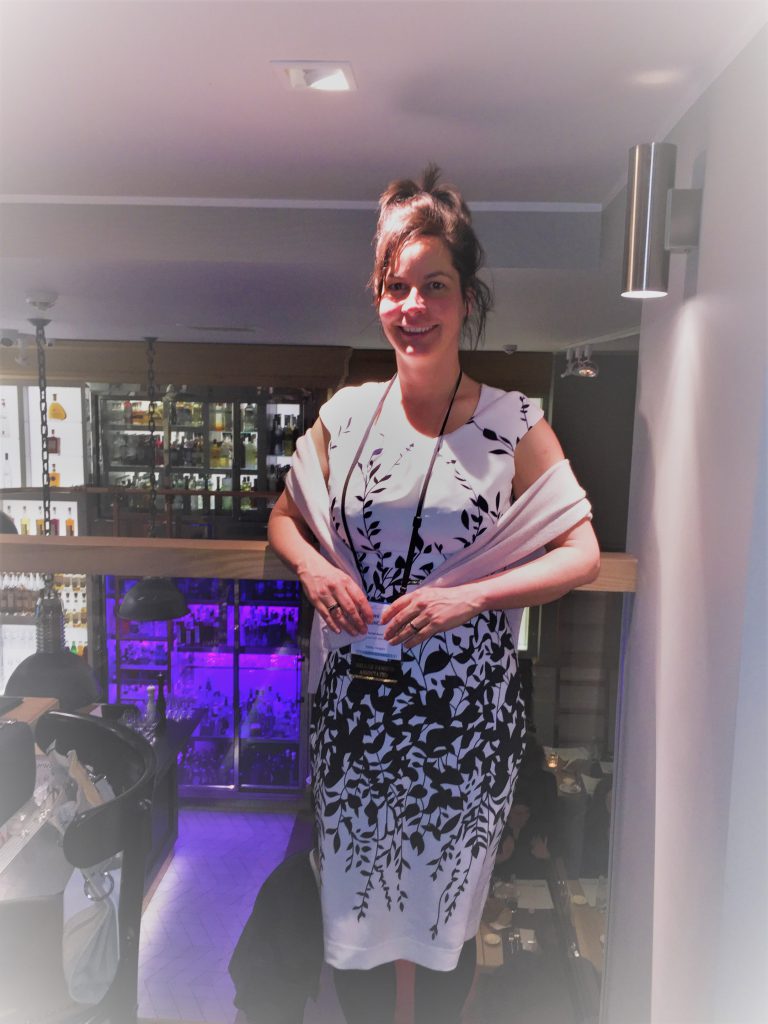 One element of this job which really appeals to me is the level of flexibility it offers. I  can work from anywhere in the world as long as I have internet access! This flexibility allows me to organize my days in such a way, with careful planning, that I am able to fulfill many additional tasks, and helps me to maintain an extremely healthy work-life balance. An additional part of this job that I love is related to the approach and mindset of this forward-thinking company. It is a joy to work with MTA, and I feel that I have been able to learn a lot from my great colleagues.
What's been your favorite event destination as an event planning professional?
It definitely has to be one of the events in Moscow, Russia. I loved the atmosphere in the city and found the different business approaches from the people to be interesting. This was by no means an easy or simple event, as I faced some strong challenges related to communication. What this did for me, though, was to help me understand the importance of providing clear and simple instructions. It also helped me see that being patient and empathetic can very often be the answer to difficult situations.
An additional event that I have been lucky enough to take part in was one meeting in Shanghai. This event showed me how important it is to try to understand and adapt to the local customs and culture as much as possible. A real plus point for me regarding this event was the food! I have to say that I am a fan of Asian cuisine, so I was, and always am, ready to visit any Asian country.
What's been your most memorable event to date and why?
This is an interesting question for me, because at a recent event in Madrid, I really faced a lot of questions and challenges. This experience made me take a step back and analyse my own performance to see how I can improve myself both personally and professionally. I think that sometimes there are many positive outcomes from what some people can perceive as tricky or negative situations. These difficult positions or circumstances can strongly influence you, and can have a big impact on how you see yourself. I think you could say that we, as individuals, learn and develop with experience.
Do you have a few great travel tips that you could share?
I have one small tip; bring a good book with you for long journeys. Sometimes it is hard to take the time to sit down with a good book and, for me, having the chance to do this on a long flight is perfect. It lets me jump into a story or a character, and lose myself for a few hours.
What do you do for fun?
I really enjoy spending time with my family – this is where I have most of my fun.
If I have some free time, I enjoy playing chess and can also play the piano. I learned to play the piano when I was 20-years-old and the sounds of the chords make me feel very happy and relaxed! I really enjoy creating nice melodies on the piano and learning new tunes to play to my family; it is always a fun thing to do.
I also have a dream to learn how dance the tango but as it takes quite a lot of time; I think we will focus on this when our children are a bit older.
What do you enjoy most about where you live? Any favorite spots that you would recommend to tourists?
I am originally from Budapest, Hungary, but a year ago we moved out of the city and into the countryside. Near where I live you can find, according to Hungarian neopaganism, the "heart chakra of the world" is Dobogókő.
What makes Miller Tanner stand out as meeting planning company? What's your favorite aspect about MTA?
Everything! The way this company treats our clients and employees is so unique. Everyone feels so valued and I think we form a super team that is really able to support, motivate and drive each other. We meet once a year at the annual workshop where we have a lot of fun together and can bring together all our cross-border experiences in a positive way.
Anything else you'd like to add?
I have to say that I feel so lucky to be part of this wonderful company; I am so grateful for the things I have been able to learn and the people I have met and worked with during my years with MTA. I am also really excited about the future challenges and adventures that are waiting for me round the next corner.