The Miller Tanner difference is our people. That's why we want to introduce you to our team of superstars that brings our corporate meetings and events to life for our clients. Today, we introduce you to Thomas De Dominicis, Production Manager. Thomas is an audiovisual whiz and brings his exceptional creativity and vast media skill set to our Media and Production Team.
Meet Thomas De Dominicis
Tell us about your current role with MTA – what do you do as a production manager? What are your primary responsibilities?
My primary responsibility is to understand our client's expectations about the audiovisuals and make those expectations a reality. I work with clients before, during, and after the event. I design the set for them and coordinate all the technical support for the show. While on site, I am the middleman between the client and our technical crew. I make sure that everything runs smoothly and that our clients' needs are satisfied.
How long have you been with MTA?
I began doing my first events with MTA as a contractor in 2012. I started working as an assistant helping and learning from our most experienced production managers. I became a full-time production manager 2 years ago.
Is your background in media production? What did you do before MTA?
It is. I have a degree in Image and Sound Design and I started working in a television news station in Buenos Aires as a tape operator. After that, I worked as a video editor and before joining MTA, I was a post-production supervisor.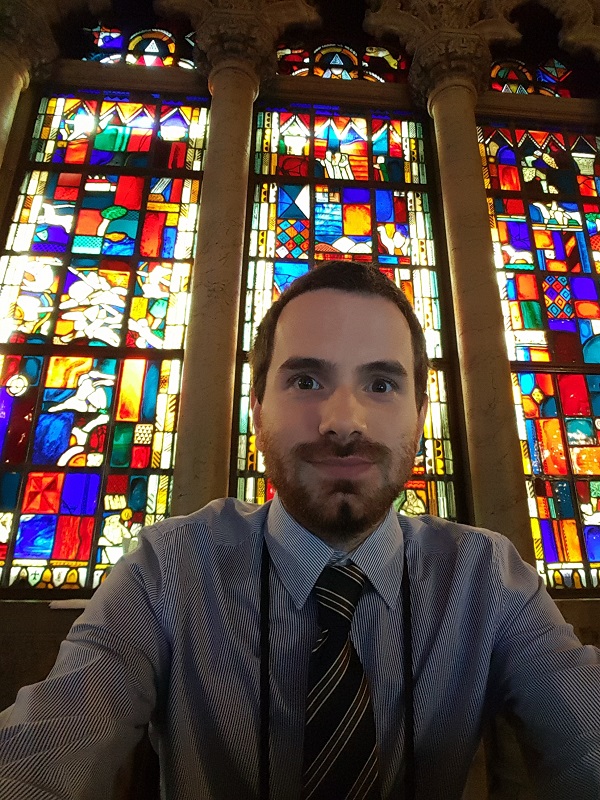 What makes Miller Tanner stand out as meeting planning company, in your opinion?
I believe most of my colleagues will agree with me when I say that the people are what make MTA stand out. Everyone here loves their job and will do everything they can to make your meeting a successful one.

What's your best advice that you would give to a client when it comes to planning their media and production needs?
Think outside of the box. Don't be afraid to bring new and bold ideas to the table. We love clients who challenge us. We have a lot of experience to guide you to convey your ideas and your message to your audience.
Any trends in media production that you are noticing?
Technology is taking a big role in the events. Even Miller Tanner Associates' most formal investigator meetings are being supported with our latest additions such as remote presentations, remote attendees, live polling, and even an app to submit your questions through your smartphone. Technology is supporting interaction – lots of it.
You are currently based in Argentina. What are some of your favorite things to do or sights to see there?
I am based in Argentina, born and raised here in the city of Buenos Aires. Buenos Aires is a vibrant metropolis with endless options and things to do. The cultural offer is huge, but I have to confess that I prefer being outside the city as Argentina has a lot of beautiful places to visit. My usual weekend getaway is Pinamar, a beach town 240 miles away from Buenos Aires. If I have more time, I like to travel farther. I was lucky that my parents took us on road trips through the country. We have been to the very north and the most southern city of the continent (Ushuaia) but I still have a few places on my bucket list, for example, Valle de la Luna (Valley of the Moon) National Park in San Juan.
What do you enjoy most/favorite aspect of your job?
Traveling and going to new places, I cannot deny that, but I love going on site with my colleagues too. We have lots of fun. Another aspect that I enjoy is helping our clients. I like being able to make things easier for them. There is no better reward than receiving a big ¨thank you for your help¨ at the end of the event.
[Tweet "Think outside of the box. Don't be afraid to bring new and bold ideas to the table."]
What interests do you have outside of your professional pursuits?
I consider myself a gear head. I love cars, bikes, planes… basically, everything that has an engine and moves. The best part is that I share this passion with my dad. We are like weekend mechanics. Right now, we are about to finish a project that we have been working for the last three years. We built a dune buggy with long travel suspension, a modified camshaft, custom exhaust and other cool stuff that only my fellow petrol heads will appreciate.
What's been your most favorite location for a meeting and why?
My favorite location so far is Cape Town, South Africa. It is a magical place. The people there are super friendly and helpful and the city is outstanding. The landscape is unbelievable! You have that giant mountain (Table Mountain) in the middle of the city – it is fantastic!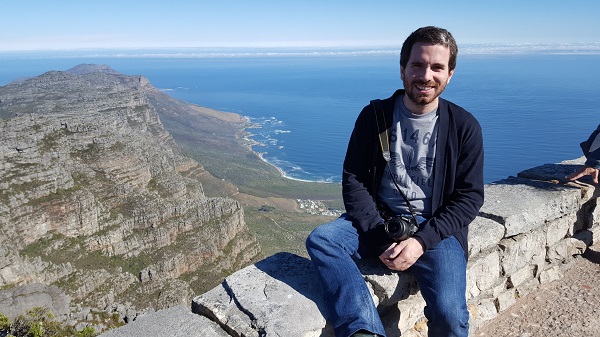 Latest posts by Miller Tanner Associates Team
(see all)