The Miller Tanner difference is our people. That's why we want to introduce you to our team of superstars that bring our corporate meetings and events to life for our clients. Today we introduce you to Senior Global Experience Manager Julie Hacker. With her extensive background in managing a variety of event types, along with her invaluable sense of humor, Julie makes event planning look like a walk in the park; however, behind the scenes, she is skillfully arranging each event's staffing needs like a pro.
Meet Julie Hacker
Tell us about your current role with Miller Tanner Associates (MTA)? What are your primary responsibilities?
As a senior global experience manager, I manage an incredible team of global experience directors. One of my primary responsibilities is staffing and assigning our team members to our client meetings – both pre-planning and implementation on site. It's a huge jigsaw puzzle to work – good thing I like puzzles!
How long have you been with MTA? I have had the pleasure of working at MTA for the past 12 years.
What did you do before joining MTA?
The majority of work I did before joining MTA was in the non-profit sector. I had the opportunity to plan everything from incentive trips and advisory board meetings to international conventions and leadership trainings.
What's the best part of your job?
The best part of my job would be the amazing Miller Tanner team members and a semi-clean email inbox.
What's been your favorite event destination as an event planning professional?
Top favorites on my list for event destinations are Barcelona, Budapest, Berlin, Cape Town, Melbourne, and San Francisco!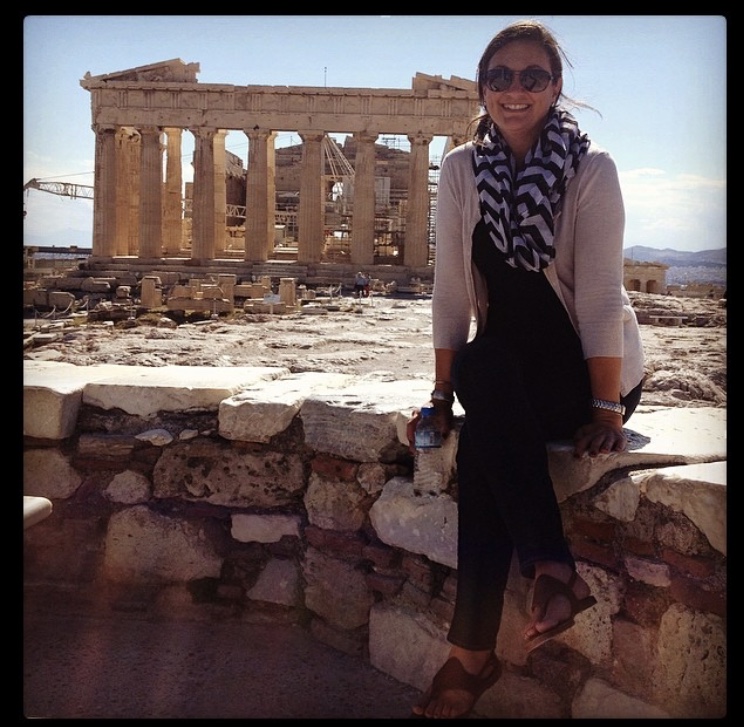 What's been your most memorable destination to date and why?
Athens, Greece was always on my bucket list and I'm so lucky that I was able to plan a meeting there. Being able to say I've touched the Parthenon is pretty cool. I never dreamed my job would create that opportunity, but it did!
Do you have a few great travel tips that you could share?
Dress comfortably, pack light and always carry an extra toothbrush.
What do you do for fun?
I love sports! I enjoy watching my Ole Miss Rebels, Tennessee Titans, and Nashville Predators, but my favorite sport to watch is my daughter's high school volleyball team. It doesn't get any better than that!
What do you enjoy most about living in Tennessee? Any favorite spots that you would recommend to tourists?
I'm originally from a small town north of Nashville called Springfield, TN. I grew up in the same house where my great grandparents first lived. My parents still live in the same house and although the Barbie dolls and Def Leppard posters are gone, my room is always waiting for me when I go back.
I currently reside in Nashville and have to say, it is the best "small town, big city". It's known as Music City USA, Nashvegas, The Athens of the South and Smashville – but I just call it HOME. I love it!
What's your favorite aspect of MTA?
Our annual face-to-face workshop is my favorite. Once a year, our company has the chance to gather together to train, learn, and strengthen our professional skills. The outstanding spur-of-the-moment dance parties are pretty fun too. It has been awesome to watch our team grow year after year.
What makes Miller Tanner stand out as a meeting planning company?
We are made up of a collective group of outstanding people that truly care about the experiences we create for our clients. At MTA there is always a time to foster learning, share a smile, and make an impact.
Latest posts by Miller Tanner Associates Team
(see all)