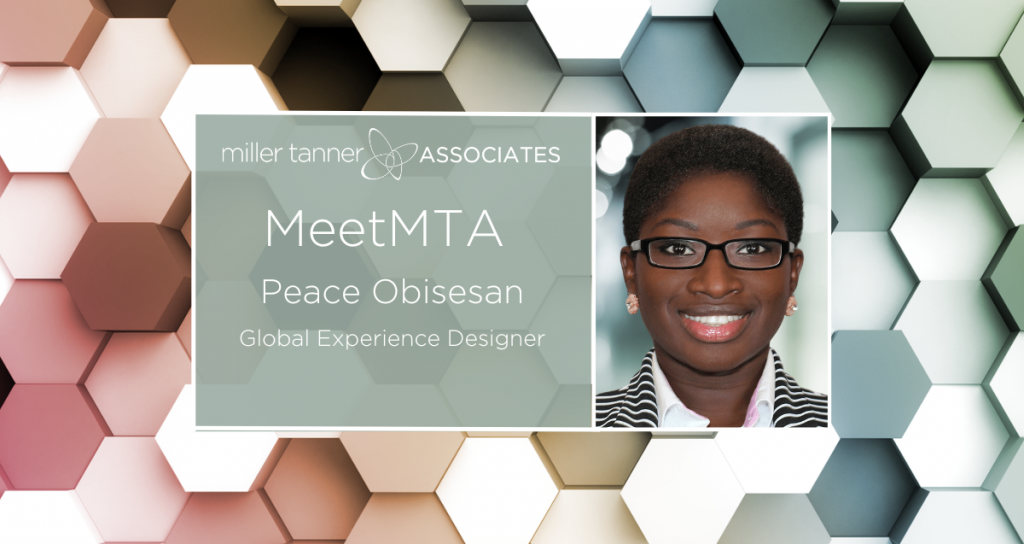 The Miller Tanner Associates' (MTA) difference is our people. That's why we want to introduce you to our team of superstars that brings our corporate meetings and events to life for our customers. Today we introduce you to Global Experience Designer Peace Obisesan. Peace brings her comprehensive event management know-how to our team to create seamless clinical event experiences for our customers.
Meet Peace Obisesan
Tell us about your current role with MTA? What are your primary responsibilities?
I'm a Global Experience Designer – Events. In my role as a GXD-E, I collaborate with various clients, vendors, and team members to create successful event experiences, particularly clinical and congress events.  
What did you do before joining MTA?
I worked as an events coordinator in higher education. I organized over 110 events for 5,000 attendees each academic year.
What languages do you speak? English, Yoruba, Korean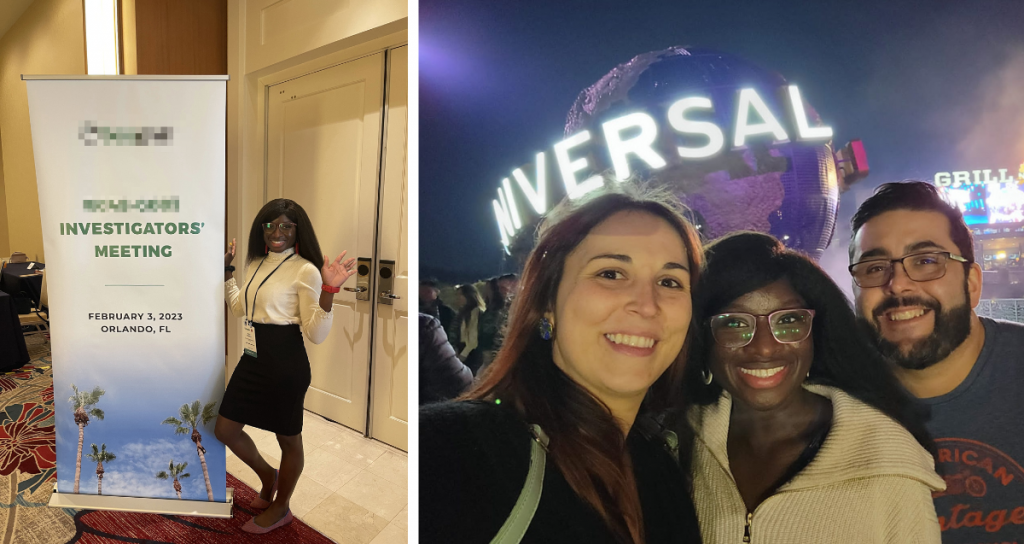 What's the best part of your job?
I feel so blessed to work with MTA colleagues that are positive, supportive, and exceptional team players. This is truly the best part of my job. The icing on the cake is that I get to travel the world and experience new places, cultures, foods, and people.
What's been your favorite event destination as an event planning professional?
I have a few favorites but Delhi, India has been the best so far. The city is alive, the culture is rich, and the people are the most hospitable and caring people I've ever met.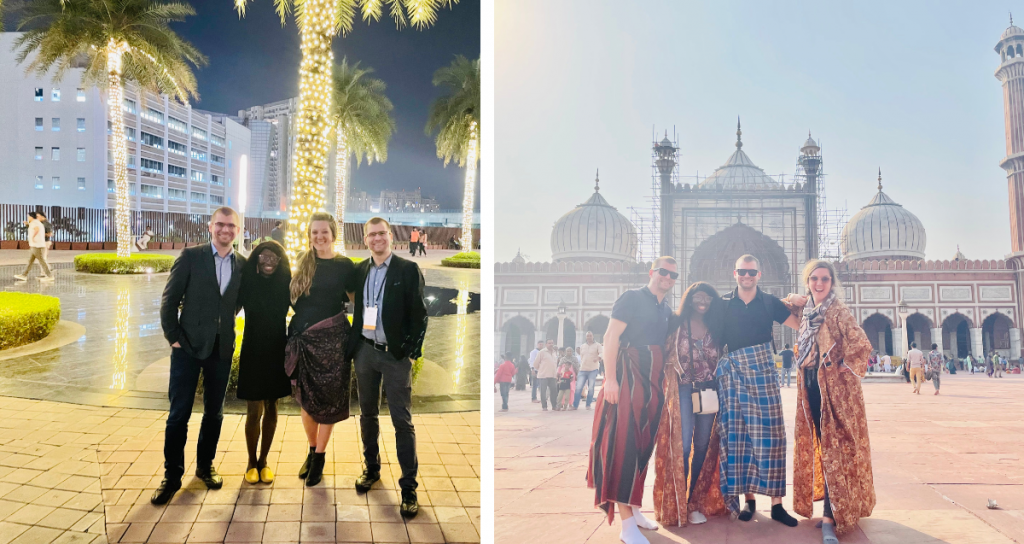 What's been your most memorable event to date and why?
My most memorable event to date is the investigator meeting we hosted in Delhi, India for several reasons: The warmth and hospitality of the Indian culture that was so evident in our relations with local vendors; our hotel and ground transportation partners went above and beyond to provide us with the support needed to make the meeting a success; our pleasant and easy-going clients who really trusted us every step of the way and gave us the opportunity to be the amazing event professionals that we are; the exceptional teamwork of the MTA on-site team. From day one, everyone came in with a positive, can-do attitude. We worked together to adapt to this new and exciting culture, supported one another, and laughed A LOT!! Our team camaraderie made it very easy to problem solve as a team and keep our clients and attendees pleased. 
Do you have a few great travel tips that you could share?
Get TSA pre-check if you are able. This has literally saved me and made my travels so much easier. I carry a lot of electronic devices when I travel for work. The fact that I don't have to take all of my devices out every time I go through airport security is a game changer!!! 
What do you do for fun?
I love travelling and exploring new places. I particularly love exploring new places by myself – there's something about solo exploring that warms my heart, fills me with courage, and, of course, gets me out of my comfort zone. I also love spending time with my amazing family (my family is everything to me). I enjoy dancing as well – as a Nigerian girl who grew up with Afrobeats, I can't help but move when the music comes on.
You are originally from? You currently reside in? What do you enjoy most about living there? Any favorite spots that you would recommend to tourists?
I was born in Lagos, Nigeria and was raised in Lagos and Norman, Oklahoma. I currently live in Dallas, Texas. My favorite spot in Dallas is the Reunion Tower, I love it because it's like our own little Eiffel Tower. The view is so beautiful at sunset; it takes my breath away every time.
What makes Miller Tanner Associates stand out as meeting planning company? What's your favorite aspect about MTA?
MTA has mastered the art of building a positive and collaborative work culture by hiring talented event professionals that are genuinely kind, extremely hardworking, and truly love the job. We are a family here; everyone is important and treated with respect, including our partners and vendors. It is no surprise that the company continues to exceed clients' expectations. When your employees are happy, they will go above and beyond to ensure the company succeeds. This is what makes MTA unique. The people and work culture are my favorite aspects about MTA. This is home for me.
Why do you think that the annual MTA Workshops are important?
As a remote company, the workshops are important because they bring the entire company together in one place to bond, get to know one another, and boost team work. I am excited to attend my first MTA workshop this year – I cannot wait to meet so many team members in person and make meaningful connections.
Visit www.millertanner.com to learn more about MTA and our associates. Get to know our associates by following us on Instagram for behind-the-scenes with our team.