Miller Tanner Associates (MTA) is talent empowered.  It's what makes MTA such a special place to work – the collection of talent that believes in the same core values and comes together to create transformative event experiences for clients around the world. Our clients can find a personality they can connect with and the MTA Team crafts events that connect to all people, pronouns, and ranges of accessibility. 
"At MTA we try to celebrate each other every day," shares Marnie Battistini, CEO, "but over time we realized that each year there are those of us that shine brighter and that bright beam of light should be celebrated in a more robust format." 
Annually at our MTA Workshop, we hold an awards ceremony.  We experiment with different ways to design a memorable awards show and this year was no different.  To recognize our 2021 award winners, MTA held the awards show on a Glacier in Iceland – an MTA first to build a stage out of snow, insert a locally built custom stage set, and gather the team together on a glacier to praise and celebrate this year's winners.
Our five award categories are Story of the Year, Gift of Service, MTA Saver, Theme of the Year, and the Marnie Award.
And the 2021 Saver Award goes to…
Christina Serra, Director, Global Experiences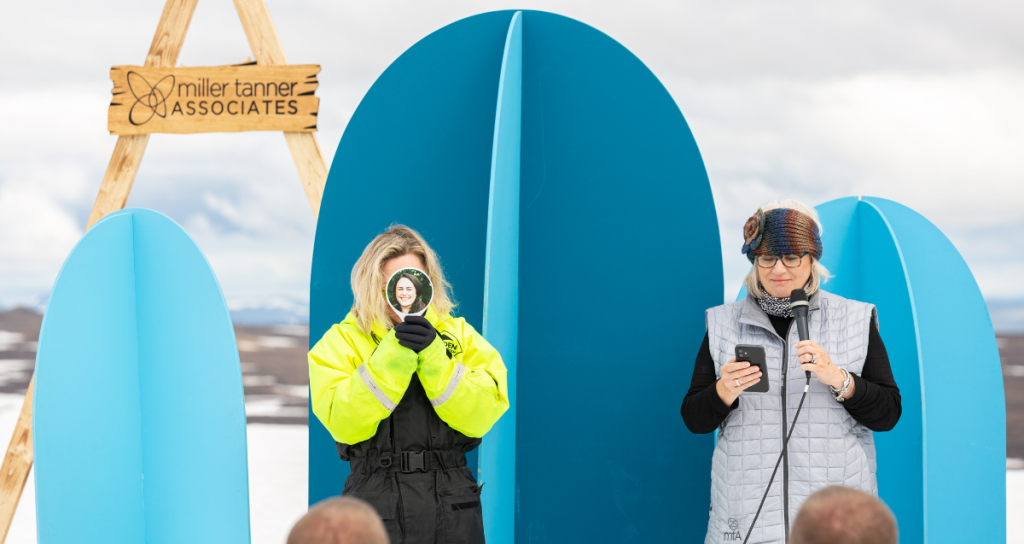 The Saver Award is given to the person/group who was recognized most by our team, vendors, customers and/or others about "saving" something whether saving time, effort, or resources.
Known on the team for saving the most in 2021 is this year's Saver Award recipient, Christina Serra, Director, Global Experiences. 
Christina has "Saved the Day" in more ways than one.
Christina has saved our customers money by being an exacting steward of their funds managing their events to consistently come in under budget.
Christina has saved our team training headaches while stepping into a new management role where she was able to design the training program for the rest of the global team to follow on virtual technology MTA was adopting.
Christina saved the global team's mental health by being an incredible listening ear, wise advisor, and strong team advocate.
If that wasn't enough, Christina created a "lunch and learn" series for MTA's global partners that helped educate all participants on how to maximize a digital event.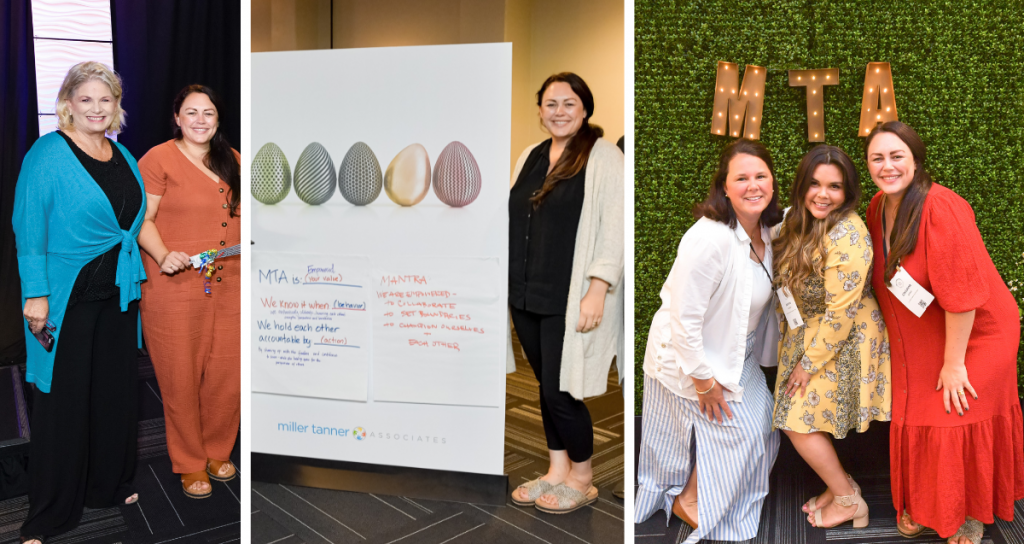 MTA CEO Marnie Battistini added, "I was so disappointed that Christina couldn't join us at the award ceremony in Iceland as I was so looking forward to celebrating her in person. Christina's kindness is legendary as she has the reputation for always being there for anyone that needs an answer on how to do something. She's so modest with her gifts! I've watched her blossom into her current leadership role and couldn't be more proud of how she uses her voice and takes care of the team. She "saves" us with her joyful spirit and clear problem solving skills all the time!"

MTA's Chief Experience Officer Meredith Shottes said this about why Christina deserved the 2021 Saver Award: "Christina has a mind and heart like no other. Always centering the team in her day to ensure they are successful before accomplishing her own goals. She is a shining example of transparent leadership, leading with clarity and kindness at the same time. We are lucky to have her on our team and I am grateful to be able to work with her every day."
Congratulations, Christina!  You are an MTA Bright Light!