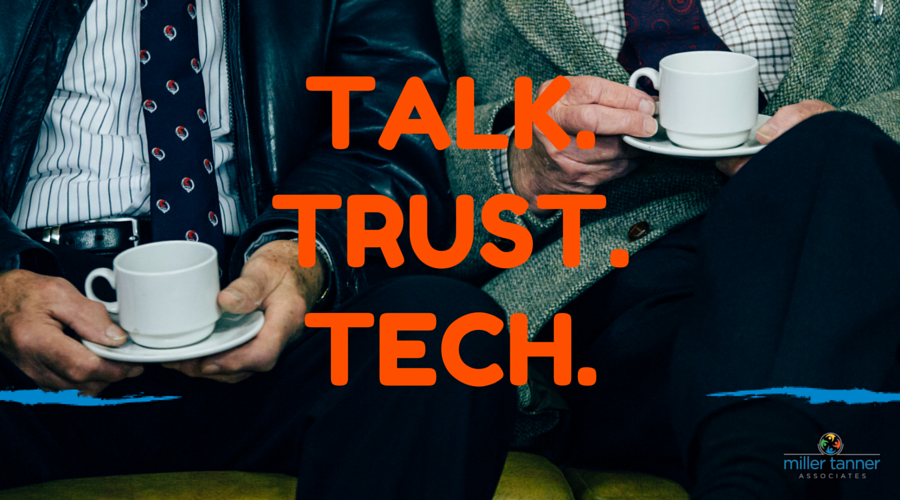 Whether you plan, manage, attend or participate in a corporate event, we all know what it feels like to be a part of a successful outcome.
We know what feels, sounds and looks good – and we know when it doesn't. It can be hard to put into words what exactly is most important, most valuable, or most appreciated during an event and after.
After experiencing everything under the sun in the world of corporate events, we are uniquely qualified to determine and identify the characteristics that are most beneficial during the event planning and management process.
Factors for Successful Corporate Events
If you want to make sure your next event gives attendees an incredible experience, there are a few key factors that are critical to help drive success – especially if you are working with an event planner.
At Miller Tanner, we believe that every event requires the following three ingredients to ensure success.
1. Communication is paramount.
Asking the right questions upfront, understanding the client's expectations to help define success and translating those desires into operational actions are the keys to our success.
For example, once a client hires Miller Tanner, we start by holding a joint kickoff meeting to introduce key staff members on both teams, solidify meeting goals, learn about preferences, and outline the next steps of the planning process.
Each and every client and event is unique. It takes a lot of communication to fully understand a client's wants and needs. This understanding helps us create an event that reflects their vision.
Effective communication is also required throughout the entire planning process to ensure a successful event. Change happens; being flexible with solutions and other options ensures communication channels remain open and effective.
For instance, a number of factors can impact the timeline, such as protocol challenges, and site or attendee selection delays. And there are other times when we have significantly less time than would be considered ideal to plan an event – but this can't stop you from having a great event!
Communicating about issues that arise, like adjustments to timeline, procedural updates, etc., is the key to establishing realistic expectations and determining success!
2. Partnership is vital.
For us, these first two points tend to run together, as communication is the primary key to an honest and mutually beneficial partnership.
Approaching each project with a clear understanding of the client's needs allows us to confidently determine the best services, staff and resources to deliver an exceptional event and ensure our client's desired outcome is reached.
Each event has an on-site lead that acts as the point of contact for our clients throughout the event. Behind the on-site lead is the project manager and designated support team that specializes in registration processes, collateral materials, visa and air acquisition and a variety of other specialists.
Additionally, we assign account directors to act as an additional point of contact for each client, which helps increase the consistency and excellence within the client partnership.
Walking the path with our clients is a natural part of what we do. Being an engaged partner is our goal to ensure our clients have choices when it comes to their events.
3. Innovation does matter.
Every event planning company is looking to use innovation to revolutionize participant experiences. This typically pertains to advancements made in technology or logistics, but we have constantly innovated our processes to reflect a highly relational, strength-centric planning and management service.
For instance, following every event, we administer client and attendee satisfaction surveys which measure our company's meeting planning success. This direct feedback enables us to continuously improve our processes and look for further ways to be innovative when it comes to our meeting planning activities.
Our teams also conduct post-event evaluations with the client to discuss the successes and lessons learned to apply for their next event. We use this information to further identify trends that we escalate internally for resolution or discuss specific processes for reconsideration.
Working with an event planning team that places a priority on innovation will help you host a creative, engaging and successful event.
How to Create a Successful Event
Miller Tanner welcomes the opportunity to help you plan your next corporate event, and keeping these three tenets in mind will lead to a more successful event outcome.
Latest posts by Miller Tanner Associates Team
(see all)