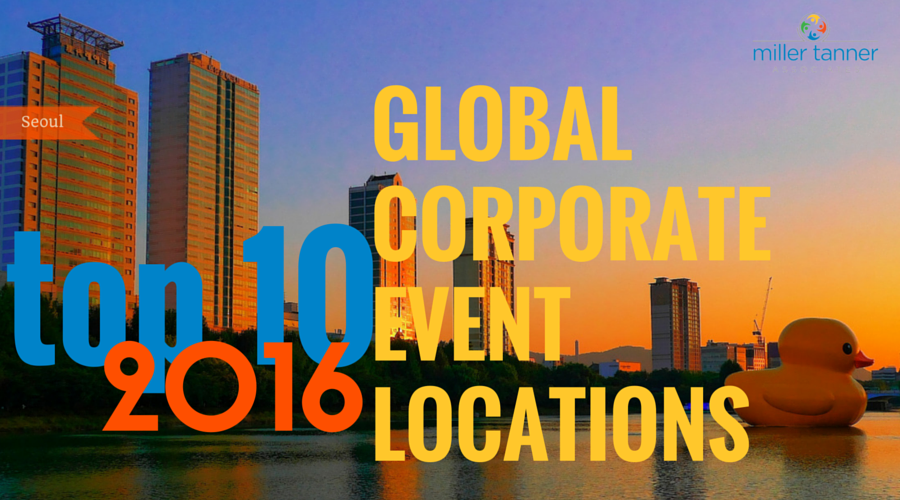 Ever wondered what it might be like to travel for work?
No – I mean, like, really travel?
Zimbabwe, Greenland and Shanghai type of travel.
At Miller Tanner, this is what we do every day.
Worldwide business meetings and corporate events is something we know better than anyone else because we've planned more than 2,200 events in 51 different countries.
Because our team is constantly crisscrossing the globe to plan and manage events for our clients, we have intimate knowledge about the best locations for your next event.
Top International Event Locations
If you're not sure where to host your next corporate meeting or event, we have created a guide with our top international location recommendations for 2016. We compiled this list based on culture, location, budget and more.
Take a look at our full guide for highlighted information about each location:
Based on our 18-year experience at Miller Tanner, we're excited to present you with our top event location recommendations for this year:
Seoul, South Korea
Sydney, Australia
Vienna, Austria
Santiago, Chile
Barcelona, Spain
Cape Town, South Africa
Amsterdam, Netherlands
Singapore, Singapore
Budapest, Hungary
Lisbon, Portugal
Miller Tanner knows how overwhelming it can be to plan any event without expert knowledge and strategic implementation. We hope this guide will help you with the first and most important step in that process.
Where would you like to go next? Miller Tanner is happy to help get you there.
Latest posts by Laura Noel
(see all)