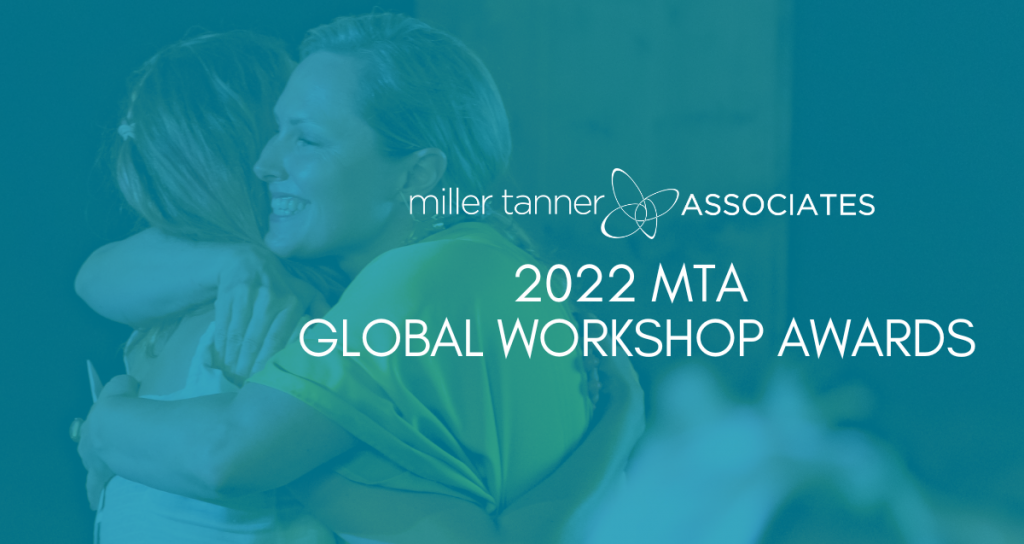 At Miller Tanner Associates' (MTA) 2023 Annual Global Workshop we recognize the distinguished associates who have gone above and beyond for our customers and for each other during 2022. We celebrate the team with these five awards that are presented at our Annual Workshop Awards Dinner:
MTA "Gift of Service" Award
MTA "Saver" Award
MTA "Theme of the Year" Award
MTA "Story of the Year" Award
MTA "Marnie" Award
---
MTA GIFT OF SERVICE AWARD: Senior Global Experience Specialist Natalia Bukatova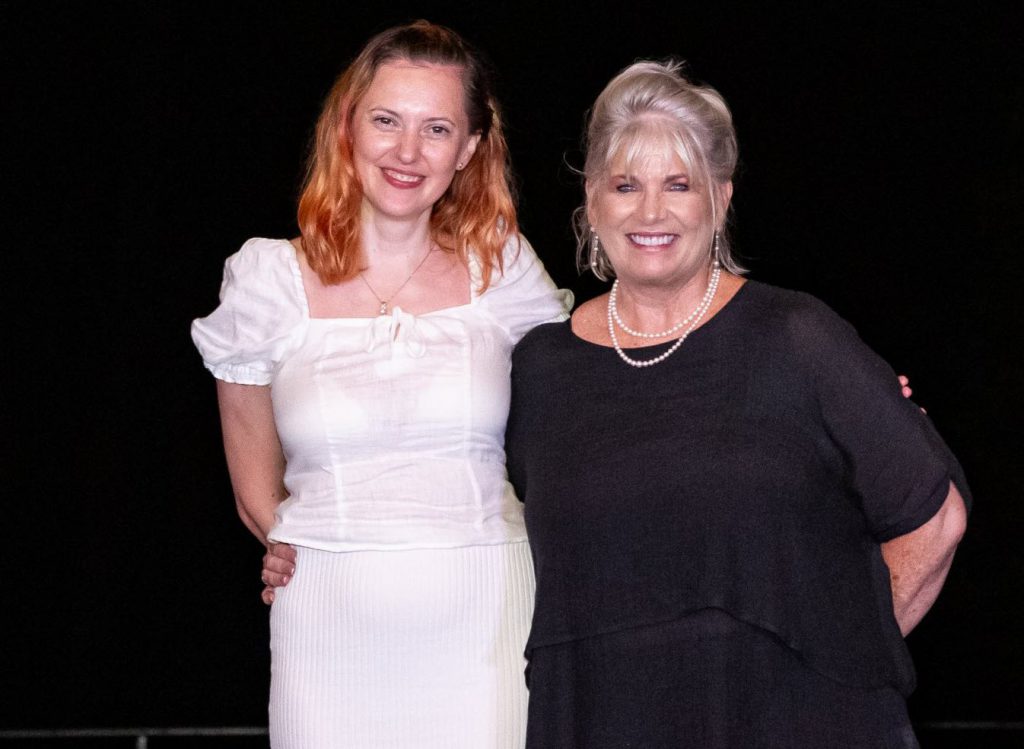 The Gift of Service award recognizes associates who exemplify MTA's core values by providing exceptional service to both customers and to their fellow team members. This year's recipient is Senior Global Experience Specialist Natalia Bukatova, a spirited member of the MTA global team.
Natalia's success in providing service to MTA's customers and the MTA global internal team makes her deserving of this award. Fluent in several languages and experienced in global event management, Natalia started her career at MTA as an extended team member before joining the MTA full-time. Customers often request to work with Natalia because of her exemplary service and the MTA team knows they can always count on her to greet a meeting attendee in their native language or process registration forms through MTA's proprietary registration system, EPIC.
Natalia's natural gift of service, and her joy in delivering it, makes her an outstanding recipient of the 2022 Gift of Service Award. Her colleagues recognize her as a shining example of an MTA bright light!  Congratulations, Natalia!
---
MTA SAVER AWARD: Accounting Manager Emily Hise
The MTA 2022 "Saver" award recognizes the MTA team member for their exceptional ability to save time, save effort and save resources for our customers and/or the MTA team.
Congratulations to Accounting Manager Emily Hise, as the 2022 MTA Saver Award recipient, recognized by our team, vendors, and customers for her exceptional superpower in implementing processes that save the MTA team time, and effort not to mention their sanity, in navigating through financial processes. Emily is the warm epicenter of the MTA Finance Team overseeing the full MTA financial lifecycle. She brings her unique style and fun personality to each encounter, making us all grateful to have her be recognized as an MTA bright light!  Congratulations, Emily!
---
Stay tuned for our other award winners to be announced each week!