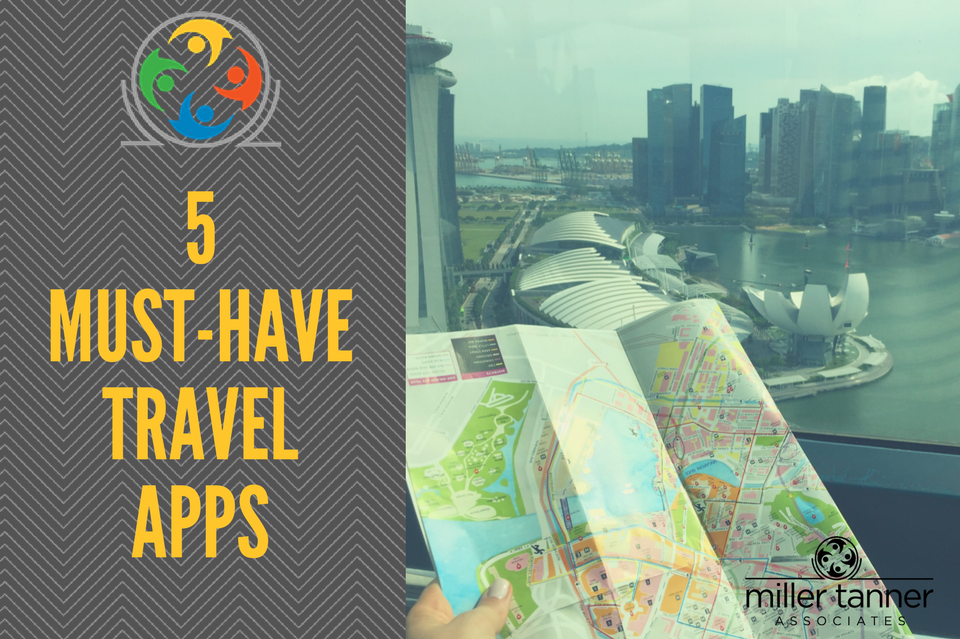 We know first hand that travel can be hectic for folks who travel regularly for business. With these 5 tools and apps from our Miller Tanner team of event industry professionals, you can greatly minimize the stress of travel. We polled our team and these are the apps that they most regularly rely upon when traveling:
Google Maps
Google Maps is a time-saver when it comes to navigating, especially in an unfamiliar city. Not only does this help you get directions for where you are going but also helps locate your bearings when you are lost.
A helpful tip from our planner: Take screenshots of routes in advance to take with you to your destination cities so that if you lose your internet connection while in route, you don't lose your directions as well.
Flight Tracker
There's nothing more frustrating for a traveler than finding out that one's flight has been canceled or delayed. One way to alleviate this inconvenience is to download the Flight Tracker app which allows you to access flight information from any carrier.
Set alerts for specific flights and receive notifications immediately on your smartphone if there is a delay or change in flight. No more running to the terminal only to discover your flight has been changed.
Tripit Pro
Tripit Pro is an excellent way to manage your flights, hotels, rental car, ground transfer info, and scheduling. This powerful tool notifies which carriers have open seats on departing flights in the event that your flight is delayed and a connection is missed as a result.
Seat Guru
Location, location, location. It not only matters to real estate buyers but to many frequent flyers. The website and app, Seat Guru, helps travelers find the best seat available on the plane, with diagrams of the exact aircraft so that you can choose your seat according to preference. Need more legroom? This might be a helpful app for you.
Airline Apps
And last but certainly not least, your preferred airline app is a great solution for making updates and changes to flights, selecting your seats, and checking in without having to look up your confirmation number. All of your important flight information is saved in one place which saves time and hassle.
These 5 tools help our Miller Tanner expert travelers stay ahead of the game when traveling. But want to know our team's best advice that doesn't involve technology?
1). Be prepared.
2). Stay positive.
3). Keep calm.
Having a good attitude, keeping a level head, and thinking ahead, are key for reducing the stress of business travel. A combination of these along with helpful apps can set you up for smoother travels.
For more time-saving travel tips from our experts, click here. 
Latest posts by Miller Tanner Associates Team
(see all)