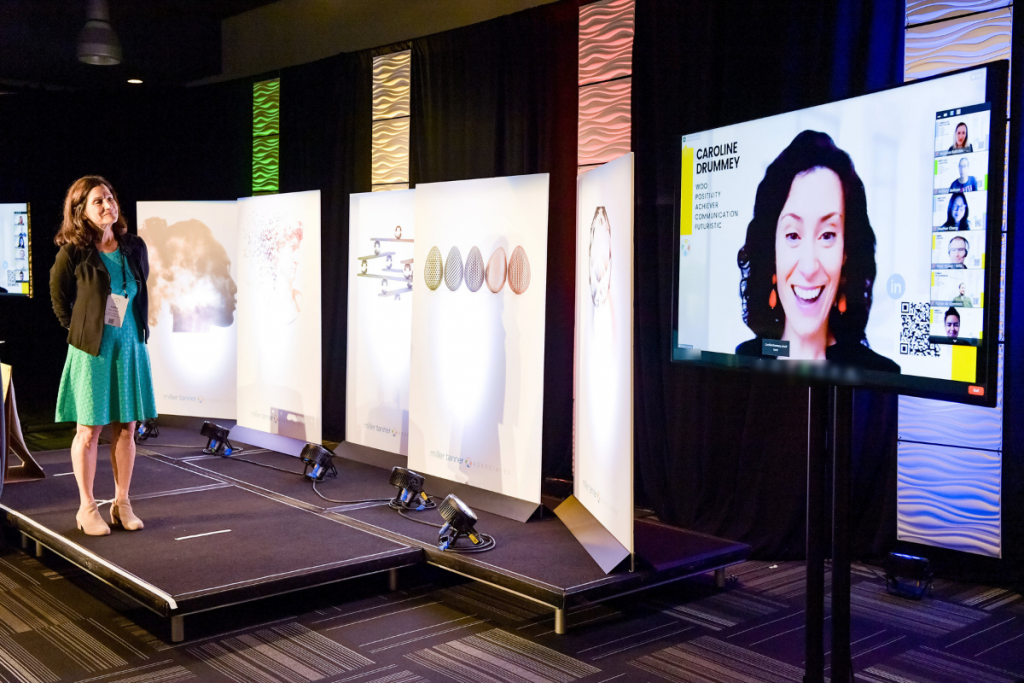 The Event:
Miller Tanner Associates (MTA) hosts an annual Workshop bringing together its global team from Europe, Asia, North America and South America. The Workshop is designed to provide departmental and company-wide training, skill building, corporate social responsibility (CSR) activities, teambuilding events, and networking opportunities.
The Challenge:
This year's face-to-face event was threatened by pandemic travel restrictions. Given the uncertainty of the pandemic's potential impact, the team decided to shift the Workshop to a hybrid format to accommodate any concerns that could arise.
By shifting to a hybrid 3-day format, the challenge then emerged as to how to connect and engage the two audiences, virtual and in-person. Such challenges included:
Creating a shared experience for both the virtual and face-to-face teams.
Strategically planning an event that would meaningfully engage remote attendees located in multiple global time zones.
Synchronizing the experience using a hybrid format.
The Solution:
With a limited budget and pandemic challenges, MTA used their expertise and creative agility to design an innovative hybrid event solution that would provide a meaningful experience for both the in-person audience and the virtual audience.
Understanding the Audience Needs
Before planning the event, the MTA team crafted a survey to better understand the audience needs and priorities, as well as inform as to how to build a shared agenda for both audiences.
The surveys also helped define which time zones to accommodate, in order to build the agenda around availability of remote attendees.
Planning an Engaging Agenda
For this hybrid event, MTA designed a focused agenda for both audience types consisting of 4 hours of sessions each day for both audiences, with in-person sessions scheduled for the afternoon in order to maximize engagement and delivery.
Designing a Dynamic Platform
Once the agenda was determined, our team designed a customized virtual platform to enhance the overall quality to deliver a seamless shared experience between the virtual and the face-to-face audiences.
The robust platform was designed with audience engagement features and functionality specific to the goals of the event. The experience platform was available as an app for mobile devices and desktop.
Such features included:
Interactive agenda
Pre-recorded training videos
Real-time announcements
Digital resources
Networking and chat functionality
Covid-19 protocol and health screen
Social Wall for expanded engagement
Video rooms for breakout session with virtual attendees
Gamification for friendly competition
Whiteboard
Post-event survey
The experience platform was an essential element for successfully engaging both audiences, pre-event and during live event.
Pre-Event and Post-Event Engagement
Social wall – generate enthusiasm and communication within the platform prior to the event
Whiteboard – pre-event collaboration through the whiteboard feature to prime the discussions related to the training offered at the event
Digital resources such as podcasts and downloadable documents
Video recording functionality for repurposing during the workshop
Training/instructional videos for pre-training prior to the event
Push notification announcements
Post-event survey
Live Event Engagement
Interactive agenda with built-in virtual meeting rooms for easily accommodating the virtual attendees during collaborative breakout sessions and departmental sessions
Gamification – friendly competition for both audiences through gamification, which integrated the Social Wall, quizzes, knowledge assessments, feedback, content collection, and more
Push notifications for real-time announcements
Networking and chat functionality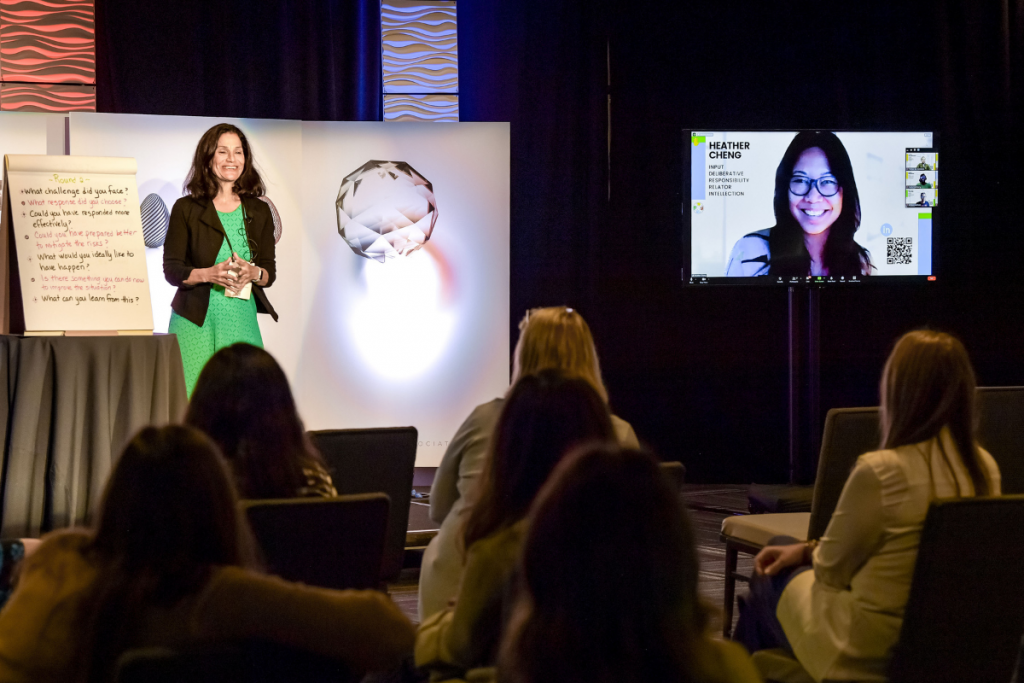 Production
The production quality was another essential piece of this hybrid event's success. Our Production Team guided the presenters in rehearsals and show flow prior to the event. The speakers' presentations were livestreamed to our remote audience. In turn, the remote audience was livestreamed on screen in the meeting room for more interaction with the live audience and presenters. Remote attendees Q&A and comments were streamed on a secondary screen in real-time to provide seamless integration with the live audience. As a special feature, all remote attendees had customized backdrops adding to the overall design of the event.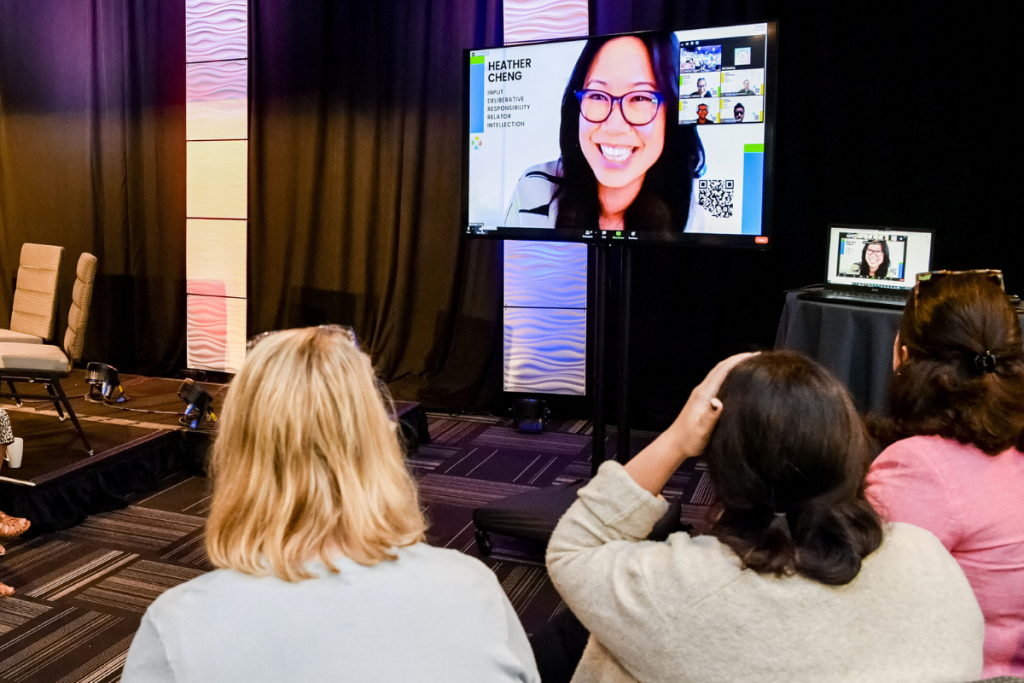 Breakout sessions
Breakout sessions were managed through our experience platform to integrate both audiences. These breakout sessions included appropriate technology and a moderator to ensure success. During breakouts and roundtables, designated participants were selected and briefed to use personal devices to include remote attendees in more intimate discussions.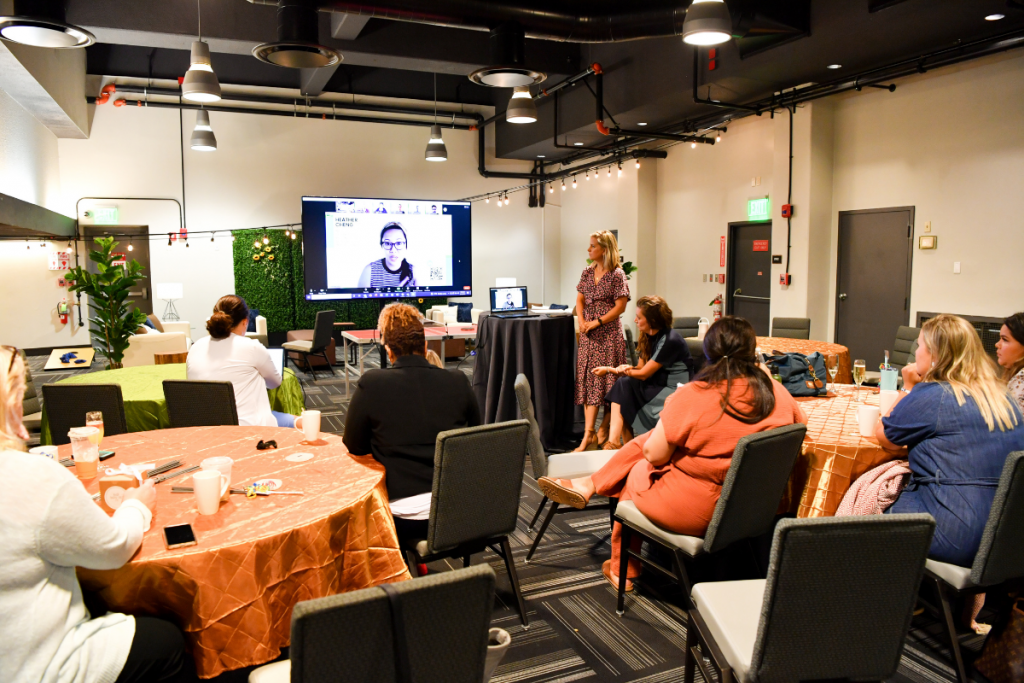 Results/Highlights: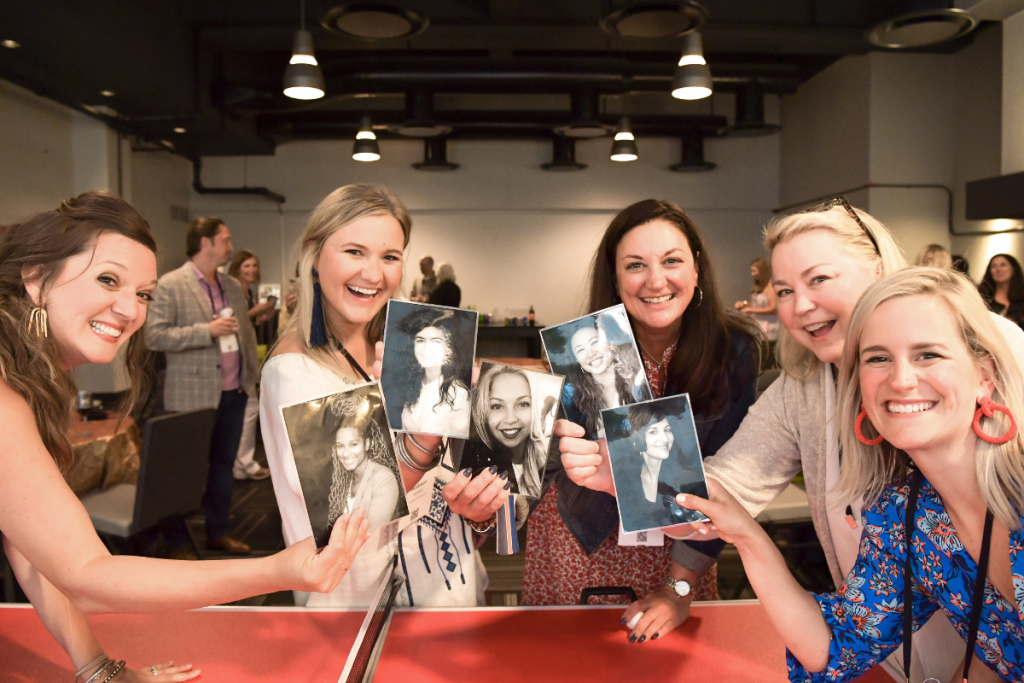 Designed a seamless experience for both the face-to-face audience and the virtual audience using a customized experience platform for the 3-day event.
Intentionally and strategically planned use of experience platform enabling the two audiences to more intimately interact throughout the event.
Welcome reception for face-to-face attendees on site while surprising their virtual cohorts with playful virtual activity photos posted to the platform's Social Wall for engagement and element of inclusivity and fun.
Four-hour training session using hybrid technology to include virtual attendees in breakout sessions as well as keynote speakers' sessions. Virtual attendees also participated in presentations adding to the engagement factor.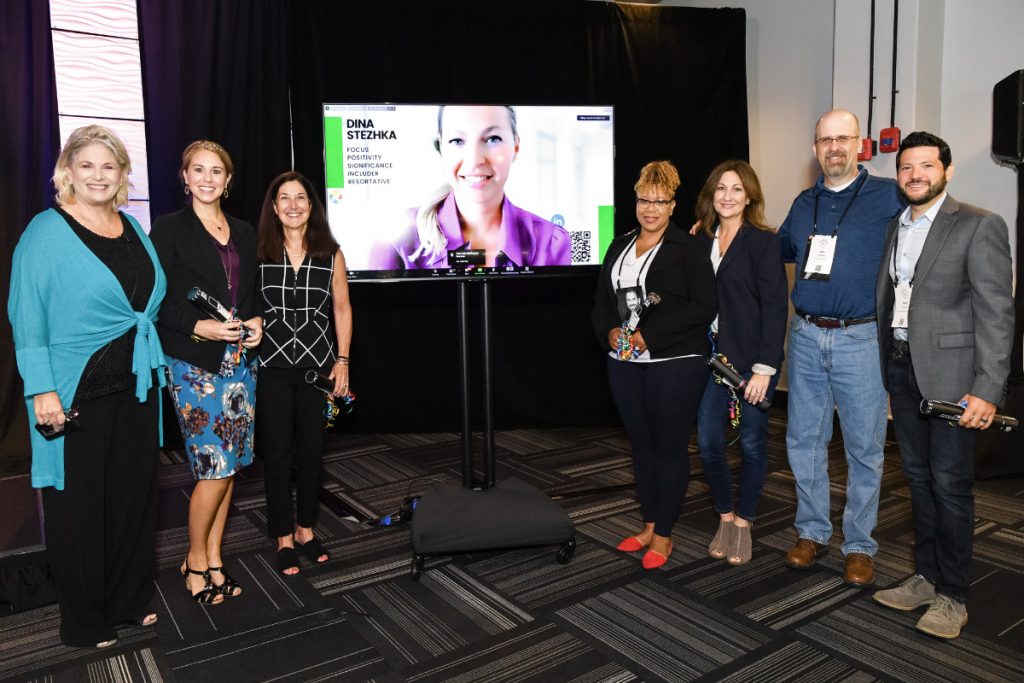 Morning awards event designed to accommodate multiple global time zones. Both virtual and in-person attendees had shared experience of receiving awards.
Agenda was thoughtfully planned to accommodate multiple time zones; the morning sessions were for both audience types and the afternoon and evening sessions were designated for the face-to-face audience.
Offsite CSR activity for in-person team volunteering at a local farm. CSR activity virtual component was provided as well.
Attendees' Feedback:
"Thank you for working so hard on including the screen-to-screen (s2s) attendees!" – S2S Attendee
"Sharing the MTA Team spirit was wonderful also virtually, but what I loved the most was watching my f2f colleagues' joy of meeting in person, catching bits and pieces of their emotions through the screen…" – S2S Attendee
"I really appreciated all the efforts to make the S2S audience feel included as much as possible: we really experienced the best virtual meeting ever." – S2S Attendee
"Attending virtually, I still really enjoyed seeing the faces and hearing the voices of people from other departments. I loved the group work during the core values breakout session." – S2S Attendee
"I was a F2F attendee, but believe the hybrid option should always be an option available to us…" – F2F Attendee
"Thank you so much for making a F2F and S2S experience possible this year. I recognize the amount of work put into it by our internal team. Tremendous gratitude for the time and efforts that made it a reality for all of us!" – F2F Attendee
To learn more about the hybrid event planning process, don't miss our hybrid docuseries or download our Guide to Planning Hybrid Events. Start planning your hybrid event now by contacting our event planning experts!