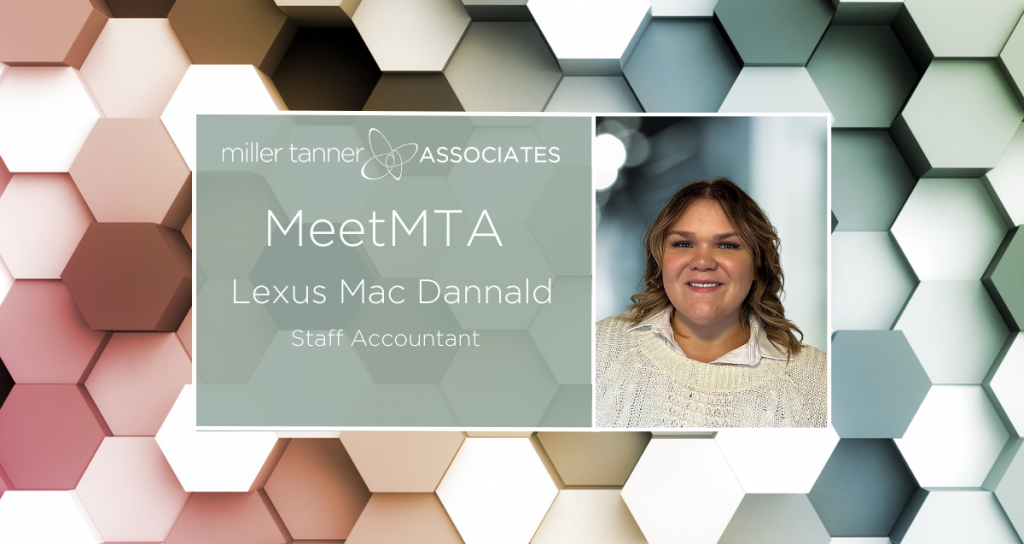 The Miller Tanner Associates' (MTA) difference is our people. That's why we want to introduce you to our team of superstars that brings our corporate meetings and events to life for our customers. Today we introduce you to Staff Accountant Lexus Mac Dannald with our Finance Team.  Lexus's role is to assist our Finance Team with internal and external accounting operations, keeping our processes running smoothly and efficiently.
Meet Lexus Mac Dannald
Tell us about your current role with MTA. What are your primary responsibilities?  
I handle payroll, accounts receivable, invoicing, and related communication with customers along with other accounting duties as needed.
What did you do before joining MTA?  
I worked as an accountant previously for a medical products company.
Languages spoken: English and Spanish 
What do you feel are the most fulfilling aspects of your job? 
I love that there are the monthly tasks to get done, but that not every day is the same. There are always projects or tasks that pop up and keep me busy. 
What do you do for fun? 
I have a Shiba Inu, so he takes up a lot of my time. I also enjoy spending time with friends and family, exercising, reading, and seasonal recreation activities since I live in a temperate area. 
Where do you live and what do you love most about your state/city? Any must-see tourists spots? 
I live in Sioux Falls, South Dakota. South Dakota has some great hiking spots and, of course, Mount Rushmore National Memorial.
Visit www.millertanner.com to learn more about MTA and our associates. Get to know our associates by following us on Instagram for behind-the-scenes with our team.