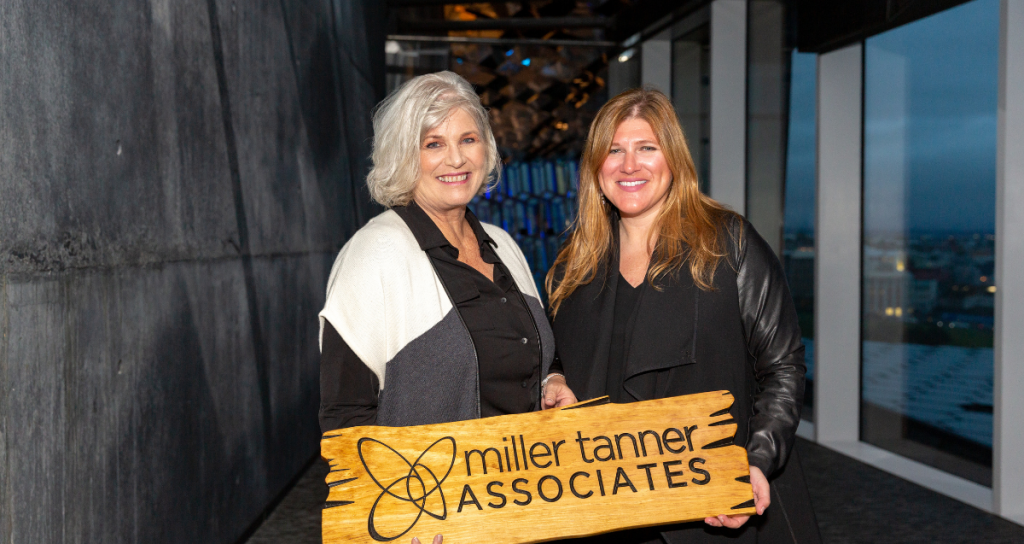 Miller Tanner Associates (MTA) is talent empowered. It's what makes MTA such a special place to work – the collection of talent that believes in the same core values and comes together to create transformative event experiences for clients around the world. Our clients can find a personality they can connect with and the MTA Team crafts events that connect to all people, pronouns, and ranges of accessibility.
"At MTA we try to celebrate each other every day," shares Marnie Battistini, CEO, "but over time, we realized that each year there are those of us that shine brighter and that bright beam of light should be celebrated in a more robust format."
Annually at our MTA Workshop, we hold an awards ceremony. We experiment with different ways to design a memorable awards show and this year was no different. To recognize our 2021 award winners, MTA held the awards show on a Glacier in Iceland – an MTA first to build a stage out of snow, insert a locally built custom stage set, and gather the team together on a glacier to praise and celebrate this year's winners.
Our five award categories are Story of the Year, Gift of Service, MTA Saver, Theme of the Year, and the Marnie Award.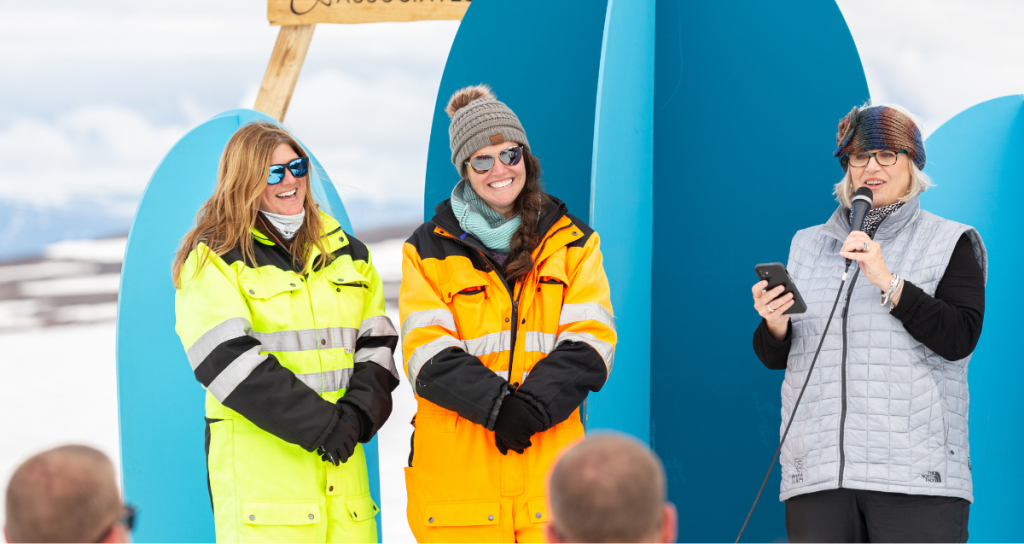 And the 2021 Gift of Service Award goes to…
Diana Reed, Key Account Director
The Miller Tanner Associates (MTA) team has the gift of service. Our core product is serviced based – we plan and execute exceptional events. So when we look at who provided remarkable service and who at MTA embodies our overall core values this year, it's really tough to choose. That's why 2021 had two Gift of Service winners. This week we celebrate Diana Reed's Gift of Service win.

At our 2022 Workshop, this is what was shared about the 2021 Gift of Service Award winner, Diana Reed, Key Account Director:
MTA Talent Empowered and Creatively Agile Values: Diana stepped into a leadership role, mentoring, and coaching others while managing a significant workload. Diana invests time to learn about MTA's customers' needs and then creatively matches MTA's products and services to provide options. Diana doesn't give up until she has successfully visualized the "art of possible" to every event opportunity she manages.
Service with Soul: Diana is a fierce advocate for her customers while highly protective of the wider MTA team. She holds herself accountable to a significantly high standard and works tirelessly and relentlessly to achieve that level of service. A great example of this was outperforming a wide group of competitors to win the sole, global provider initiative for a major biotech company.
Teaming with Trust and Clarity of Character: Diana has been relentless over the past few years, showing an incredible level of determination and work ethic. She has also been the consummate teammate, going out of her way to help others before even being asked. Diana leans into one of her core strengths, "empathy", seeing both sides to every challenge.
MTA CEO Marnie Battistini added, "I've worked with Diana for four years and have always been struck by her deep devotion to taking care of her customers.  She is such a customer advocate, always making sure MTA is reasonable when pricing and making sure our customers' event goals are clearly communicated internally for the MTA Global Experiences Team to execute successfully.  Diana's laugh is infectious and we take time to celebrate every time we connect.  She's a joy to work with and so fun to be around!" 
Scott Nodolf, MTA's Chief Revenue Officer and Diana's direct manager, said this about why Diana deserved the 2021 Gift of Service Award: "Diana's relentless work ethic is only matched by her willingness to support others in a time of need – she cares deeply and is the consummate teammate which consistently translated into an extremely high level of customer service in 2021."
Congratulations, Diana!  You are an MTA Bright Light!