Miller Tanner Associates (MTA) is talent empowered. It's what makes MTA such a special place to work – the collection of talent that believes in the same core values and comes together to create transformative event experiences for clients around the world. Our clients can find a personality they can connect with and the MTA Team crafts events that connect to all people, pronouns, and ranges of accessibility.
"At MTA we try to celebrate each other every day," shares Marnie Battistini, CEO, "but over time we realized that each year there are those of us that shine brighter and that bright beam of light should be celebrated in a more robust format."
Annually at our MTA Workshop, we hold an awards ceremony. We experiment with different ways to design a memorable awards show and this year was no different. To recognize our 2021 award winners, MTA held the awards show on a Glacier in Iceland – an MTA first to build a stage out of snow, insert a locally built custom stage set, and gather the team together on a glacier to praise and celebrate this year's winners.
Our five award categories are Story of the Year, Gift of Service, MTA Saver, Theme of the Year, and the Marnie Award.
And the 2021 Story of the Year Award goes to…
Jesse Torres, Senior Software Engineer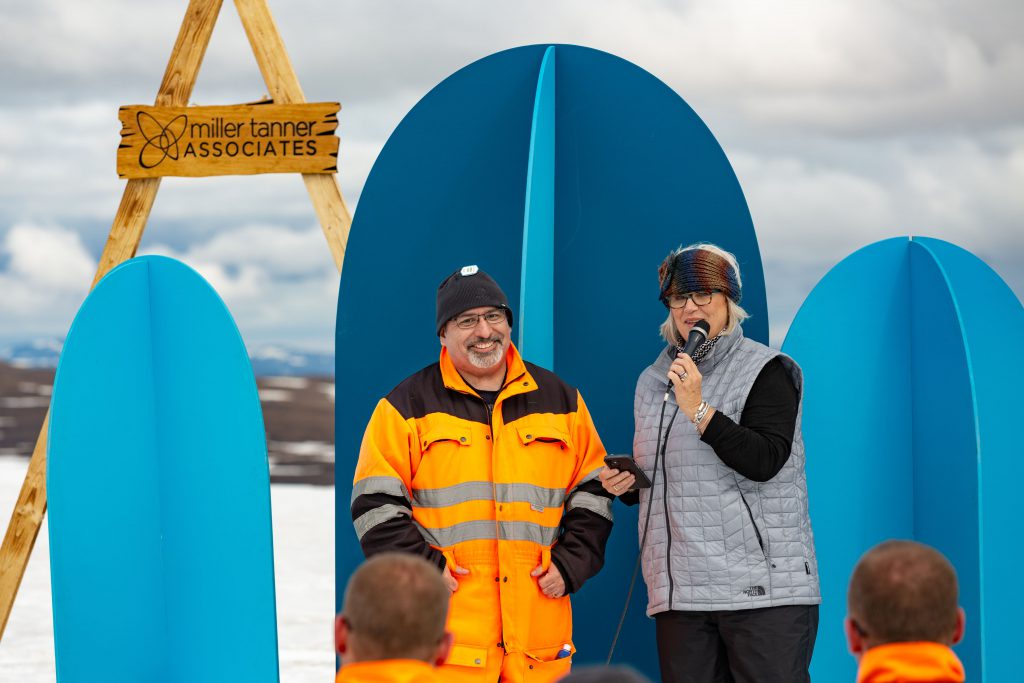 The Miller Tanner Associates (MTA) team are storytellers. Every day we use our storytelling powers for our clients, converting their messaging into events that shine in attendees' memories. Once a year we use our storytelling powers and focus our energies on the MTA team's stories that best exemplify our motto of "Experience Excellence". At our annual workshop, we then share those stories and we honor the person or group that has the best story of the year by awarding them with the MTA "Story of the Year" Award.
At our 2022 Workshop, the person that submitted the story had to read/share their story around a MTA themed "campfire" (complete with MTA branded smores ingredients), where each storyteller had to "sell" the story – bragging was considered a must to win!
This was the story submitted by Julian Yew about the 2021 Story of the Year Award winner, Jesse Torres, Senior Software Engineer :
There are many reasons to nominate Jesse for the "Story of the Year" award, which makes it truly difficult to pick just one. Jesse is the main architect for the new and improved external facing client website that launched last year. The new website integrates with Box for a seamless file sharing experience with our clients. Internally, Jesse worked on the Salesforce integration with EPIC (MTA's Event Planner in Control product), and the functionality that aggregates data from Zoom with EPIC attendee data to simplify an otherwise arduous task for MTA's Global Experience (GX) Team. As a team member, he ensures that what the Software Development Team releases to production is complete with minimal rework and fixes. There are many more reasons to nominate Jesse but these are the standouts, with more in the pipeline with Jesse's trademark focus on quality and excellence. In summary, Jesse makes a difference at MTA by making it easier for everyone to do our jobs. Jesse has a can-do attitude, and always thinks of how we can improve our products for both our internal as well as external users. Jesse truly embodies the motto of "Experience Excellence".
MTA CEO Marnie Battistini added, "When MTA's Chief Digital Officer Daniel Conroy refers to altering software in production he often says it is like, 'changing the tires on a car while in motion'. A delicate execution to be sure. To attempt more major repairs and upgrades at the same time, might be unthinkable. So much of what this team does is behind the scene but when we look at the body of work that Jesse and team have undertaken in the past year – whether it be speed and functionality improvements in EPIC, Zoom integrations, rapidly deployed Box applications, EPIC 2.0 – fundamentally all of the products at MTA – reflect the care, ingenuity and attention to detail that Jesse brings to the team. Jesse's work has set the foundation for our next chapter and we're excited for the work to come."
Congratulations, Jesse! You are an MTA Bright Light!