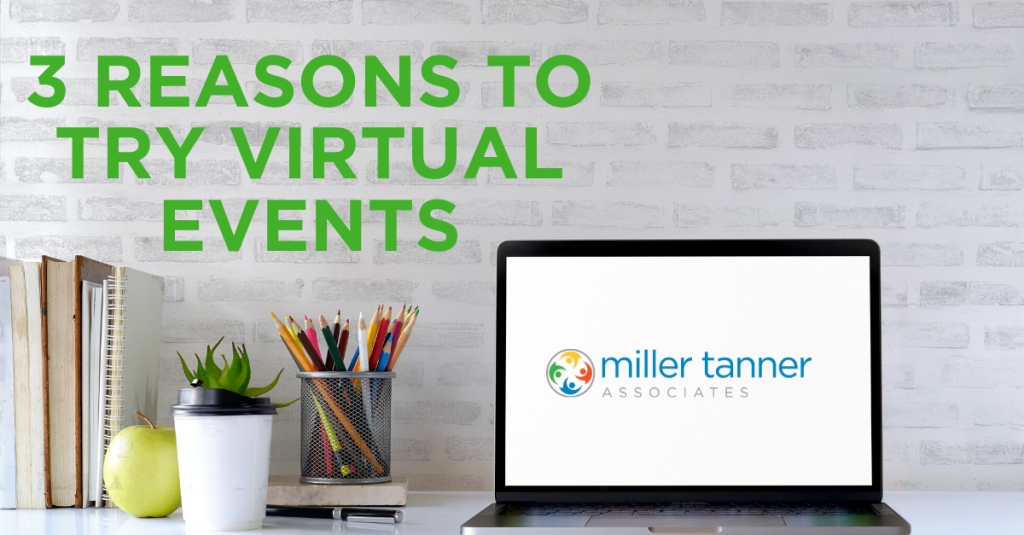 Maybe you've been wondering about hosting a virtual event, but you've had one of these thoughts…
"I've had too many past issues to trust technology with something this important."
"I have 1,000 attendees. Wouldn't it cost us an arm and a leg to have a meeting that large?"
"Wouldn't I also need to host a live, face-to-face event as well?"
It is easy to understand why most businesses seem skeptical about risking the success of highly important interactions with their stakeholders. That's why many companies decide to engage participants interactively through a face-to-face event.
But the truth is that a virtual event can be the solution to many of the problems and worries many of our clients have regarding cost, flexibility and accessibility.
Why You Should Consider Virtual Events
Virtual events are a highly effective way to deliver content. If you've never hosted a virtual event, here are a few reasons you should consider it:
1. It saves time and money.
Perhaps the most obvious benefit to virtual events is the cost savings. You can deliver the same great content to your audience for a fraction of the cost because you don't have to worry about airfare, accommodations, meals, entertainment, and more.
Plus, planning a face-to-face event takes a lot of time – securing venues, organizing travel, planning agendas and securing speakers, etc. Trust us, we know how time-intensive face-to-face events can be!
One of the biggest benefits of virtual events is that they can take a lot less time to deploy. That means less planning time – for you, your team or your corporate event planner.
Not to mention, less planning time means you may have the ability to deploy a virtual event quicker if need be.
And, if that weren't enough, conducting a virtual event gives your team their travel time back. Just think about how much more productive your team could be if they didn't have to spend 15 hours traveling!
If you're tight on budget and time, but need to deliver a message to people scattered across the globe, virtual events are a fantastic option for your business!
2. Increased accessibility.
Have attendees scattered across the globe? Virtual events can reach people with the same content whether they are located in Singapore or San Francisco!
Plus, the experience doesn't stop at the end of the event. Live virtual events can be recorded so attendees can easily go back and access the content shared, and share the content with new teammates as teams evolve.
The bottom line? Virtual meetings offer unprecedented reach and access by bringing the content to your audience.
3. Improved technology.
Virtual event technology continues to improve, which means that you are less likely to experience crashes, glitches and freeze-frame foolishness like you may have several years ago.
Plus, when you work with a corporate event planner, you'll get access to state-of-the-art technology and top-notch technicians to ensure your virtual event goes off without a hitch.
For instance, at Miller Tanner, our technology team handles not only the meeting logistics, but also is available to troubleshoot any issues a participant may have in real-time ensuring a successful outcome. We have deployed invites right up to the event start and had additional attendees join right on the spot.
Virtual events should no longer be intimidating, confusing, or complicated. Virtual events are cost-effective, efficient, and allow for tailored management access before, during, and after your event.
There's a lot to love about virtual events. If you haven't given one a try, there's no better time than now to start.
Have you hosted a virtual event? If not, what's holding you back? Contact us to learn more.

Latest posts by Marnie Miller Battistini
(see all)