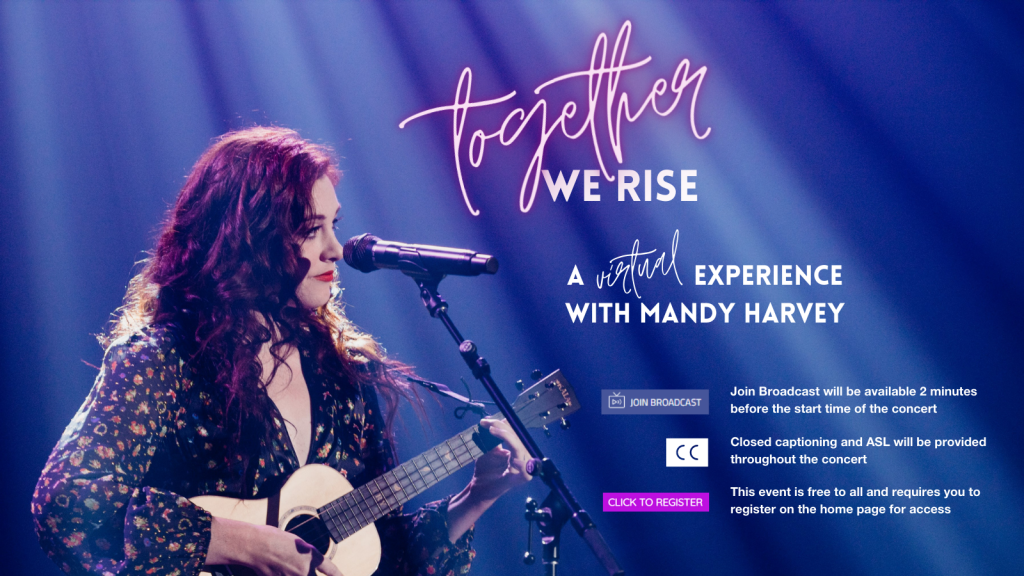 The Event
Virtual concert event emphasizing diversity and inclusion to promote unity during a challenging time of the pandemic.
"Together We Rise – A Virtual Experience with Mandy Harvey, an inclusive, soulful experience providing the opportunity for people of all ages to come together around story and song."
Goals of the Event
 The sponsors' goals for the event included:
Provide an accessible, inclusive event experience for all ages.  
Partner with woman-owned business to produce event.
Support the work of teachers and community organizers around the world with a supplemental curriculum and access to the event beyond event date.
Highlight the importance of supporting the arts and local theaters in respective communities.
Challenge
 Given the multifaceted goals of the event, the MTA team's challenge was to ensure that we delivered exceptional production for an accessible, inclusive virtual concert experience that engaged and addressed the diverse needs of the audience as well as fulfilled the goals of the sponsors and the music artist.  
 Solution
Conceptualizing the goals of the event, the artist, and the event sponsors while utilizing our team's creative agility, MTA designed and produced a unique, fully-immersive, accessible concert experience for a broad virtual audience.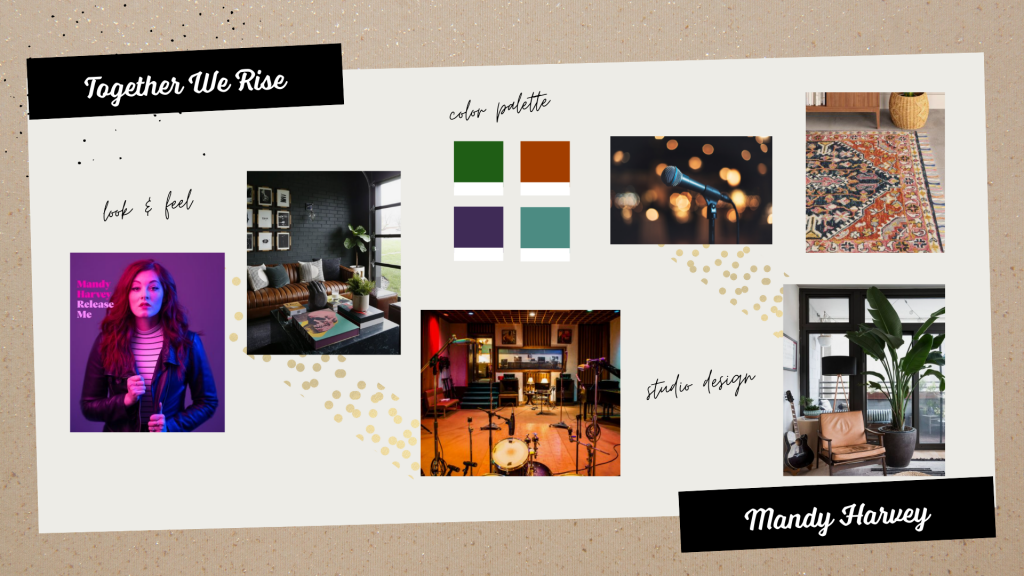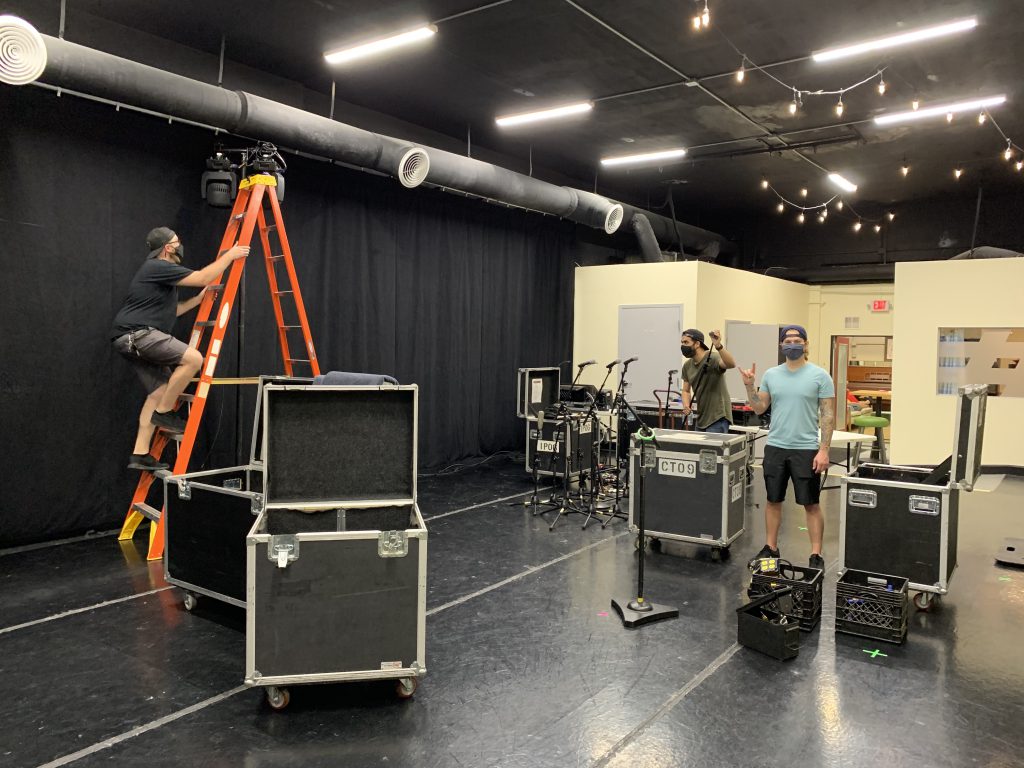 Relying upon the MTA Production Team's superior expertise, the event's production was engineered beyond basic videoing and recording – to include audio mastering and remixing with fully-produced audio as well as filming multiple camera angles intended for highly-enhanced concert sound quality.
In addition to fully-produced audio visuals, our team transformed a basic room in a local studio to an elevated musical experience by using creative lighting, intentional stage set design, and AV expertise to craft an immersive, ambient environment for increased engagement and interest.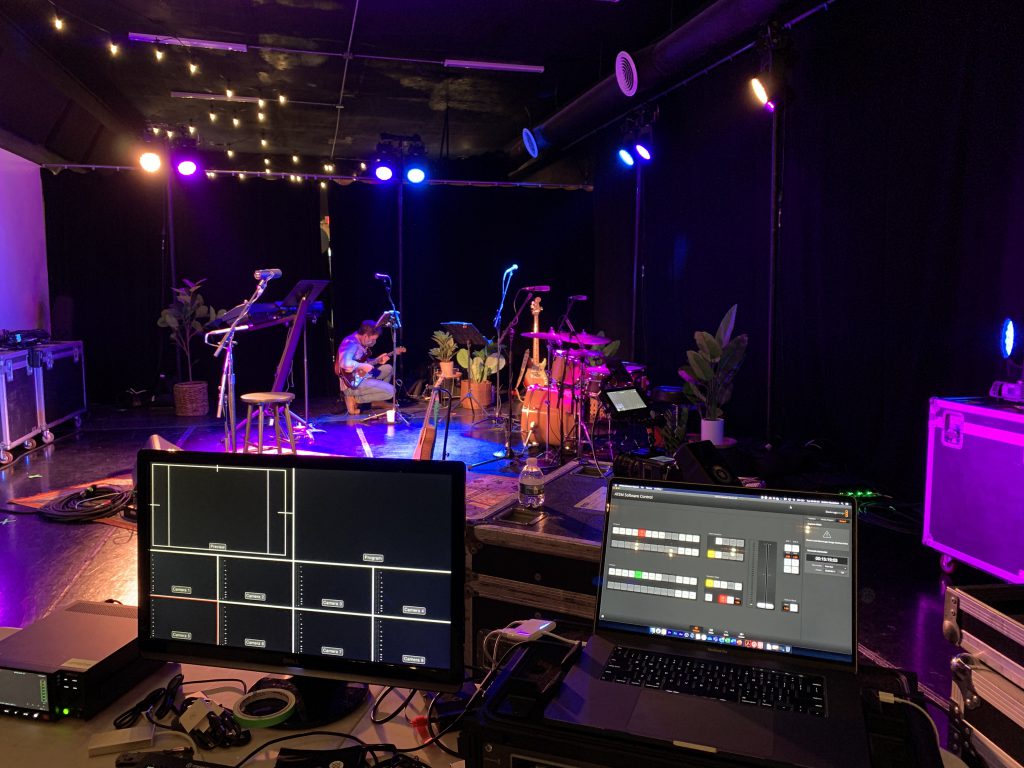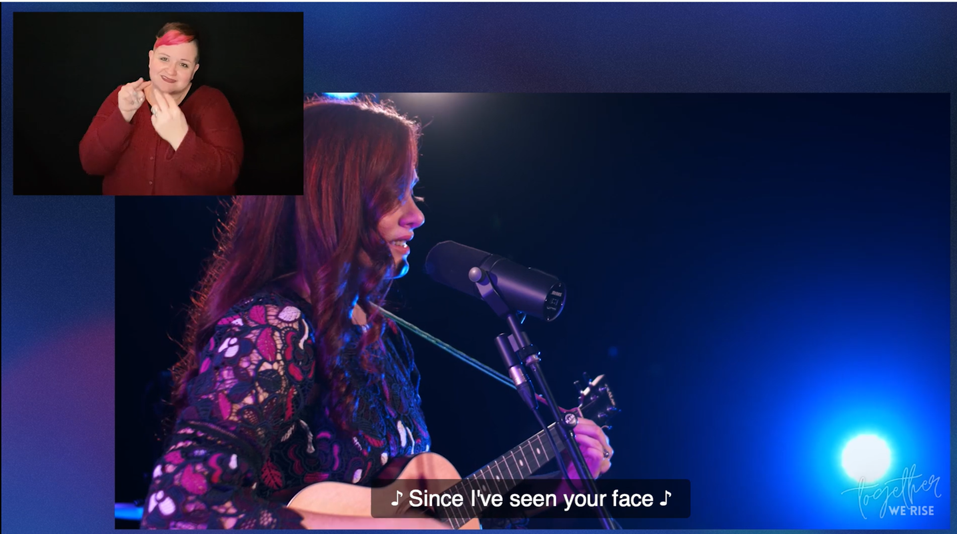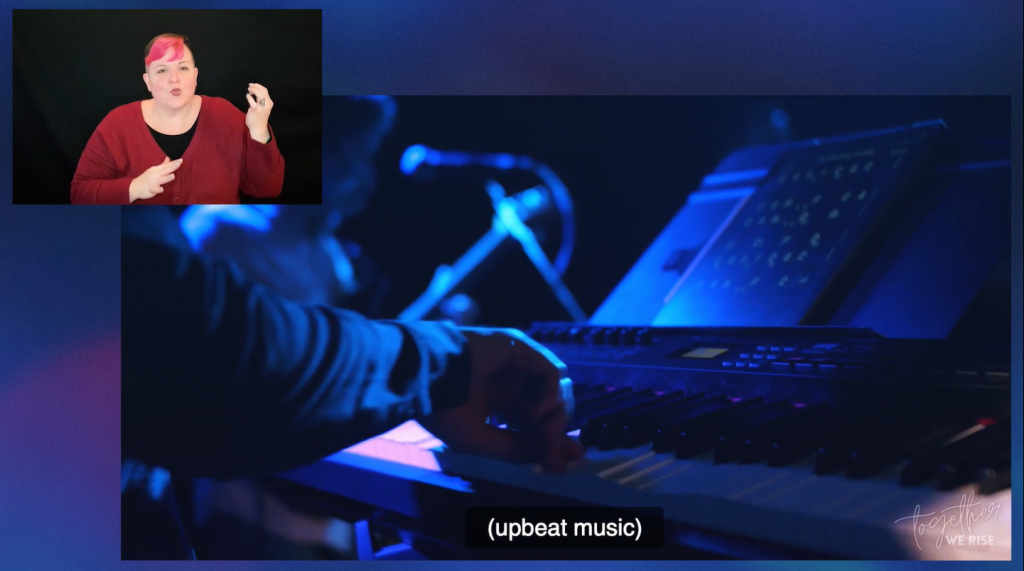 Using accessiBe, an integrated WCAG and ADA compliant automated web accessibility solution, MTA designed a simple, elegant event website www.risewithmandyharvey.com and virtual platform that was easily accessible, and functional for all ages and abilities allowing the virtual audience to select their preferences based on their personal needs.
The virtual event integrated accessibility with all-inclusive elements including closed captioning, ASL (American Sign Language) interpretation, audio description, and ADA & WCAG compliance features.
An event website app was made available for streaming on mobile devices.
Intuitively designed with an easy registration process and on-demand post-event access.
To support the global work of teachers and community organizers, our production team designed a show flow aimed to further engage the younger audience by weaving in questions from students throughout the evening's performance for a more captivating storytelling/musical experience.
MTA designed branding for the event's promotion. 
MTA practiced inclusive Covid-19 protocol and standards including lip-reading masks for our team working on site. 
Miller Tanner Associates was one of the proud supporters of this fully inclusive, accessible, virtual event aimed at inspiring unity and supporting the diverse needs of the audience, sponsors, and music artist.    
About Mandy Harvey (cited: State Theatre New Jersey): Mandy Harvey is an award-winning singer, songwriter, and inspirational speaker who lost her residual hearing at the age of 18. Despite this invisible disability, her love of music and determination led her to a career in vocal performance. She tours the world performing her original music and presenting her inspirational story of never giving up and continuing to try—helping others to realize their dreams and pursue their hopes.
An official Kala ukulele artist, Harvey released Nice to Meet You, her fourth studio album, in 2019. She is also the author of Sensing the Rhythm: Finding My Voice in a World Without Sound. In addition to her advocacy work with non-profits like No Barriers USA and Not Impossible Lab's "Music: Not Impossible" project, she travels the country to heighten awareness, break down barriers, challenge stereotypes, and lead the charge toward a brighter future for all.
Statement from accessiBe: "We firmly believe that the internet should be available and accessible to anyone, and are committed to providing a website that is accessible to the widest possible audience, regardless of circumstance and ability."