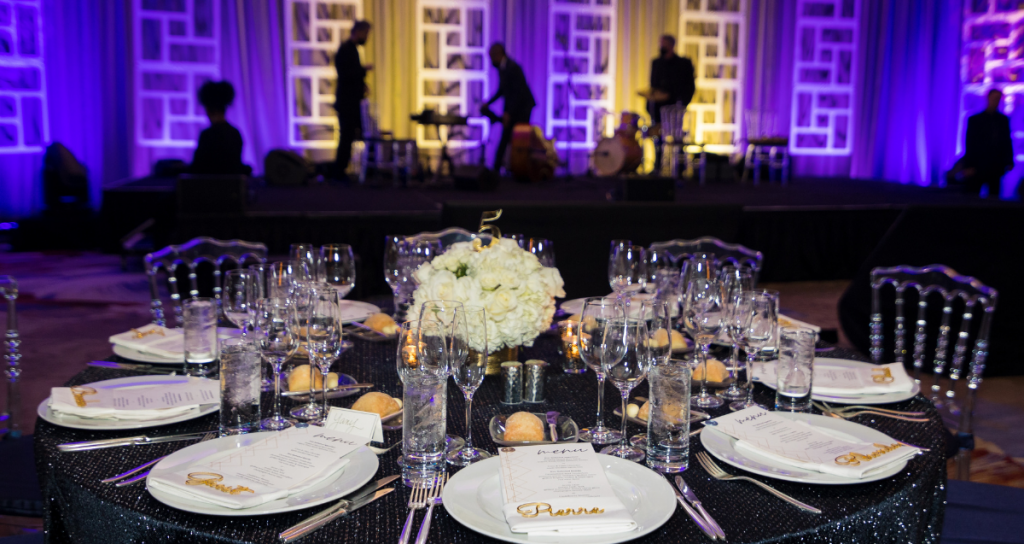 The Event
Global commercial sales meeting for a clinical research organization company – an emerging biotech leader.
The Challenges
Due to a company merger and expansion of the commercial team, the goal was to bring together team members for leadership announcements, company overview, celebration, and team motivation for 237 attendees.
This event was originally planned to take place in Dublin. Many of the logistics had been confirmed but due to Ireland's pandemic restrictions for indoor events weeks prior to the February event, the event was cancelled. Plot twist.
Within a 2-week time frame, Miller Tanner Associates began sourcing the event to take place in the United States where domestic and international travel would be easier to access.
Our team had one month to plan a global commercial sales meeting that would mirror the experience that had originally been planned in Dublin. We accepted the challenge.
The Solution
Since a majority of the attendees were located in the U.S., our team shifted the event's vision from Ireland to a destination of equal intrigue – a luxury hotel and unique museum located in the heart of the nation's capital city – an experience that was sure to excite the attendees in a surprisingly novel way.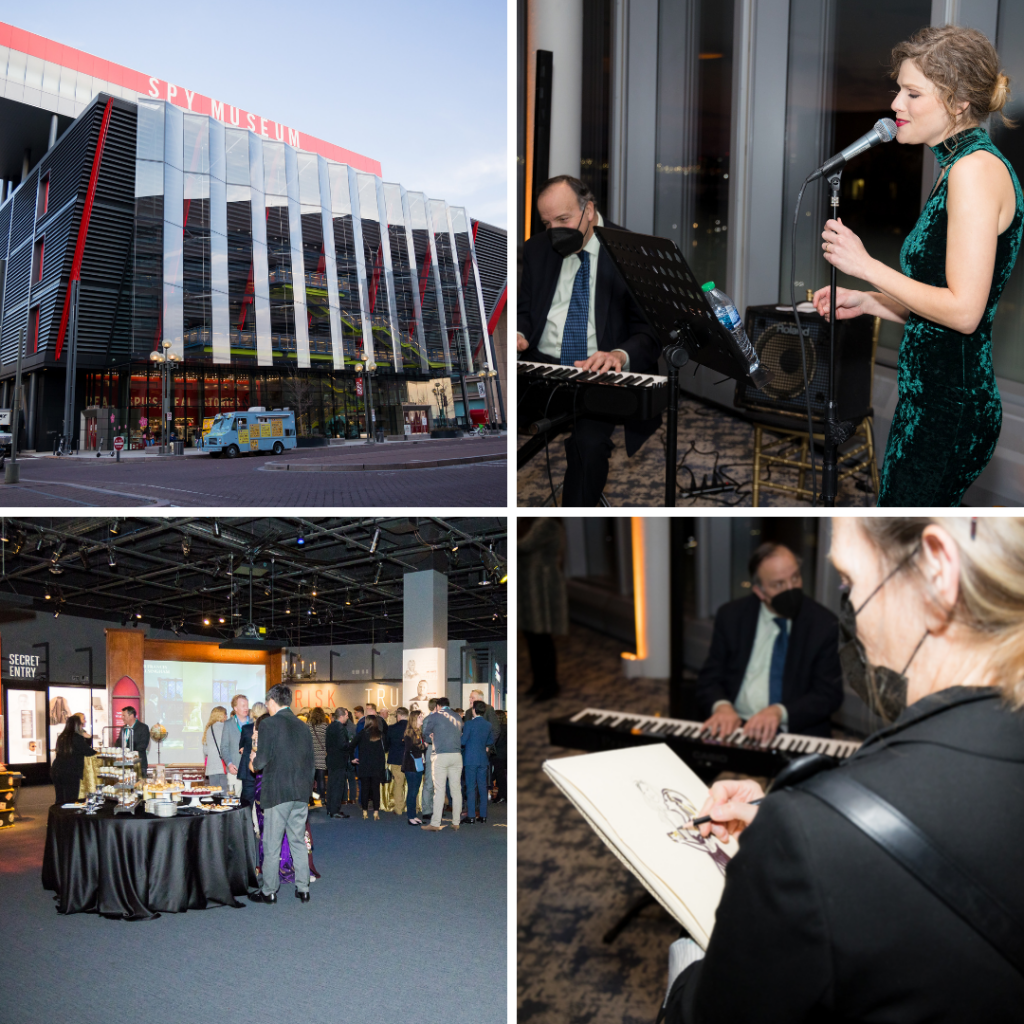 Highlights
Welcome reception hosted at Washington, D.C.'s Spy Museum where attendees engaged with one another through the museum's interactive stations. Other activations designed to surprise and delight the audience included a jazz band, James Bond lookalike, and a caricature artist.
General sessions were held at the Mandarin Oriental. MTA's Production Team livestreamed the general session to expand the messaging to the company's broader group.
After a full-day of meeting sessions, within 2 hours our team completely transformed this general session space into a celebratory space to host the awards gala highlighting the sales achievements of 23 award winners. The transformation included a 360 photo booth activation; an elevated ballroom with AV lighting for the awards' presentations; elegant furniture to intentionally reflect the specialized lighting; and a seven-piece jazz band for the evening entertainment.
MTA's Production Team flawlessly designed and directed the awards show flow including managing audio, camera, content, lighting, and emceeing the presenters while also filming speakers and award winners live.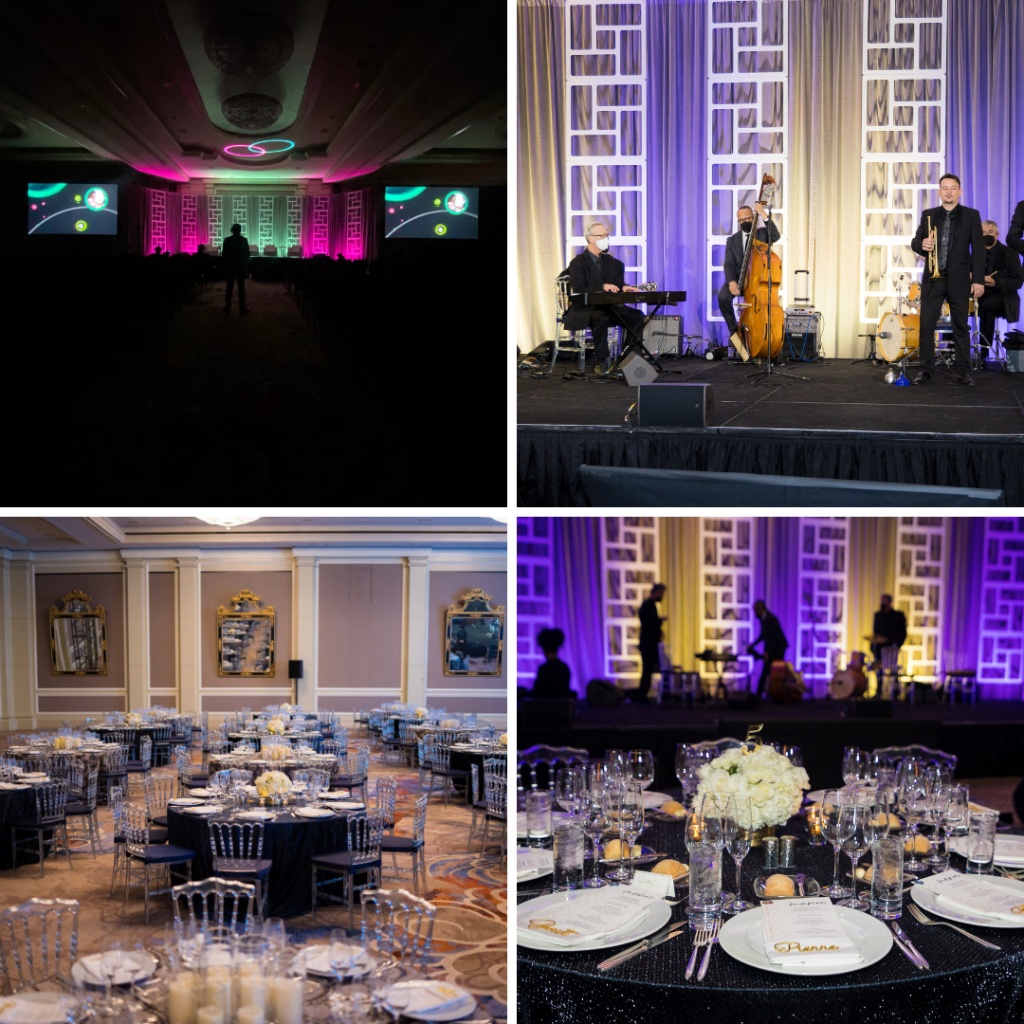 MTA's Global Experience Team quickly enacted our COVID –19 protocol when an attendee tested positive by initiating a communication plan to inform other attendees; providing a livestream of the gala for those unable to attend; and assisting the attendee, who tested positive, with all changes to hotel and travel arrangements as required.
Covid testing available on site for 25 international attendees returning to their respective countries.
This event highlights the adeptness of the MTA Team to quickly pivot and initiate contingency planning when unexpected shifts happen. Whether a short lead time, location changes, room transformations, or Covid-19 scenarios, rest assured that the MTA team is at the helm to ensure a successful event.
For a sneak peek of the event, be sure you check out our Instagram Reels here, here, and here.
Need help planning a global commercial sales meeting, contact our team to learn more!