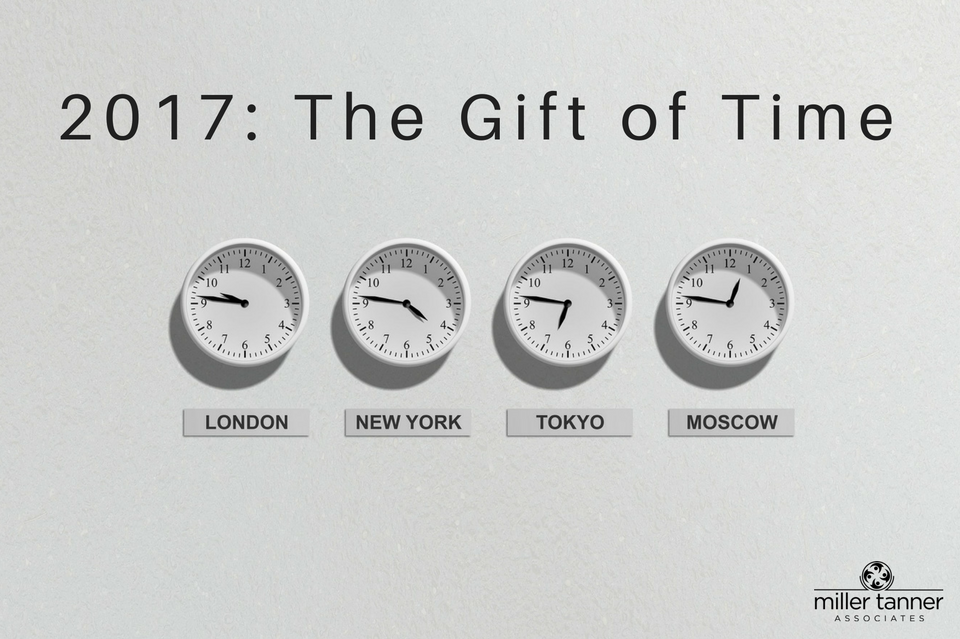 Greetings!
Welcome to 2017!  Every year Miller Tanner Associates (MTA) begins the year with a theme.  In 2016, our theme was "Efficiency" which we hope you'll continue to see applied in 2017.   This year's theme is – "Time". 
Of all our resources, time is one you cannot make more of – time is finite.   I chose "Time" as our 2017 theme for a number of reasons – one main reason is to recognize an MTA milestone in 2017 as May 1st will mark the 20th year that MTA has been in business.
I am grateful to report that you have been on this journey with us for a long time.  On behalf of the entire Miller Tanner team, we want to thank you for (1) investing your time (2) using your time (3) spending your time with MTA.  Time after time you think of MTA and give us the opportunity to be of service planning your events.  THANK YOU!
As we look toward 2017, we are planning to release another tool that should help you "save your time".  We are calling the tool the Event Planner (EP) which will provide insights into your events through a secure online portal access linking to comprehensive data reports such as attendance ratios, registration details, and online deviation requests and approval.
In addition, we will be rebranding our On-Demand Trainer/Learning Management System (ODT/LMS) product making it easier for our clients to understand its functionality and purpose without having to write a book when referring to it!  If you are not aware of our ODT/LMS, please take the time to reach out and schedule our demo.  We think it will be worth your time to see how you can repurpose your event content or push out timely updates to your teams as training is updated.
We look forward to hearing from you from 'time to time' as your event needs arise in 2017.
Warmly,
Marnie Miller Battistini, CEO

Latest posts by Marnie Miller Battistini
(see all)