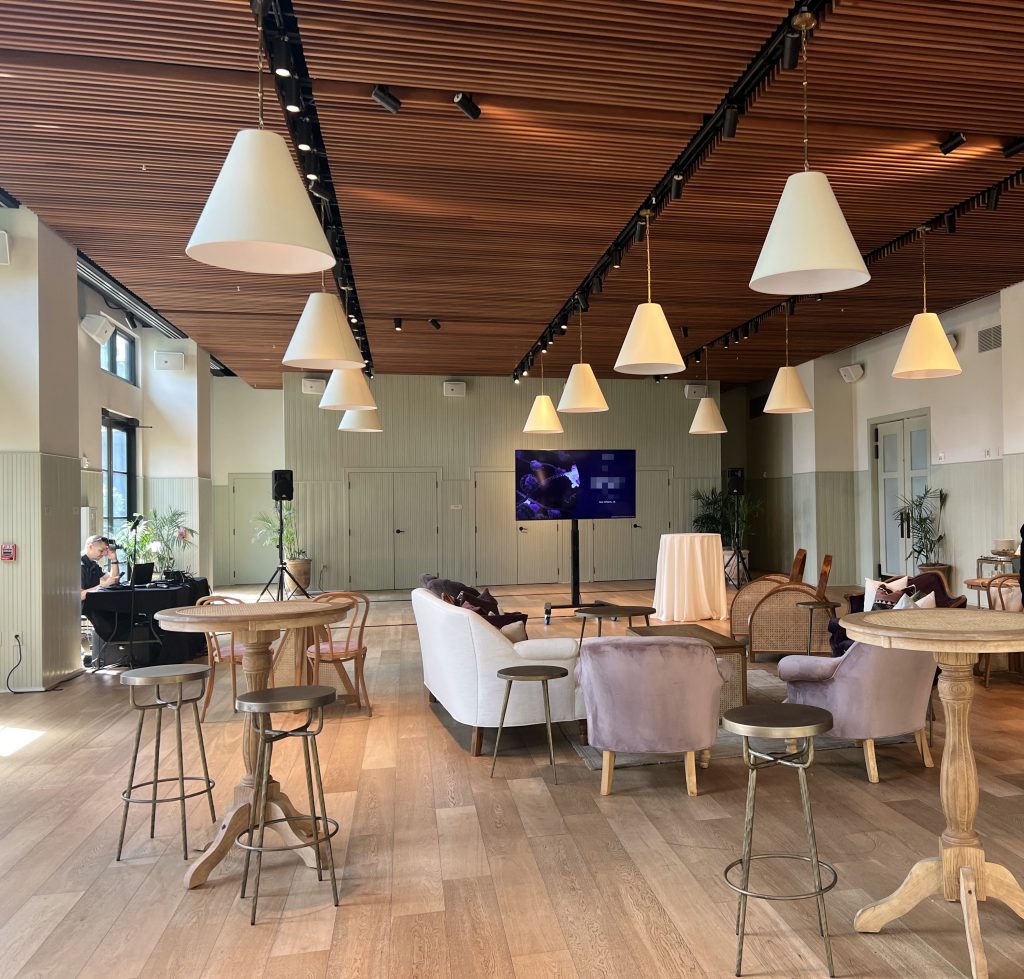 Planning successful ancillary and auxiliary events and medical congresses can be a challenging task for healthcare organizations and the pharmaceutical industry. It's important to have a Congress management best practices checklist in place to help make the process easier. This checklist will not only provide an insights-driven congress strategy but also yield deeper, more actionable insights that will ensure the success of your congress meeting management.
At Miller Tanner Associates, we have years of experience in congress management services and can help you achieve your goals. Contact us today for assistance and best practices for planning your congress management. At Miller Tanner Associates, we specialize in providing expertise and advice to help you create an insights-driven congress strategy that will make your event successful.
What Is The Difference Between A Congress And A Conference?
The primary difference between a congress and a conference is the size. A congress is typically much larger than a conference, often hosting hundreds to thousands of attendees.
A congress also has a more formal atmosphere that requires registered participants, unlike conferences, which can sometimes be open to the public or impromptu guests. The content of medical congresses is also generally more specialized and focused than conferences.
Additionally, congresses are becoming increasingly innovative in utilizing interactive technologies to engage their audiences. Virtual reality (VR) and augmented reality (AR) experiences have become common elements at these events, allowing attendees to explore an immersive environment in a way not possible with traditional presentations.
What is Medical Congress?
Medical congresses are large, annual meetings within the life science industry that bring together researchers, medical affairs teams, and medical science liaisons to share information essential to developing life science advances. These events provide an opportunity for individuals to establish themselves and build their reputations as opinion leaders.
The COVID-19 pandemic has changed how medical congresses connect people. Before the pandemic, medical congresses were primarily in-person events. But with the emergence of digital technology, some sessions have been held virtually. As such, medical congresses will likely be live-virtual hybrids from now on and require new best practices.
Congress Management Best Practices
From engaging with key stakeholders to organizing multiple vendors, there is a lot to consider, from finding the right spaces and setting up the agenda to catering to the needs of guests and speakers, and managing multi meetings taking place on-site throughout the Congress or Conference week. While successful congress management requires attention to detail and good execution, it is also important to ensure that the events meet the organization's goals and that deeper, more actionable insights are gained in the process. That's why having a comprehensive strategy and a robust set of best practices for congress management is essential.
Congress Planning Best Practices Checklist
Before you start organizing your congress, here are some important elements to consider:
• Establish the goals and objectives of the congress: What do you hope to achieve? Consider whether you would like to increase engagement with key stakeholders, generate industry-wide interest in a particular research topic, or establish an educational platform for medical professionals.
• Understand the compliance and regulation requirements.
• Identify the key attendees: Depending on your goals and objectives, identify who should be attending your congress events. Consider potential attendees' areas of expertise, roles, and interests.
• Develop a customized agenda: Once you have identified who will be attending the congress, create an agenda that caters to their needs and interests. This could include talks by key speakers, discussion panels, training sessions, or networking events.
• Utilize modern technology: Modern technology, such as video conferencing and virtual meeting software, can help make the event more efficient and increase engagement among attendees. Consider leveraging technology for your congress management strategy.
If in-house resources are limited, reach out to experts, like Miller Tanner Associates to manage your complex logistics and on-site event execution. 
Following these steps ensures that your congress events run smoothly and provide attendees with a meaningful experience. However, if you're still overwhelmed by the task, don't hesitate to contact MTA for assistance. Our team of experts is here to provide you with the guidance and best practices you need for a successful event.
#1 Use social media listening to achieve your goals:
Social media is a powerful tool for connecting with attendees, creating conversations, and understanding the issues that matter most to those in the medical field. Utilize social media listening to identify key topics and audience interests and tailor your event accordingly. This will enable you to provide attendees with an engaging and meaningful experience.
#2 Conduct asynchronous meetings during the congress:
Asynchronous meetings are an invaluable tool for ensuring that all participants can participate in the conversation, regardless of their location or availability. Consider establishing a forum for asynchronous meetings during the congress so that all attendees can access the same resources and provide valuable input.
#3 Refocus asynchronous interaction and social listening after the congress:
It's not enough to focus on asynchronous interaction and social listening during the congress – you should also be sure to do so afterward. This will help you gain insights into how the congress went and what kind of feedback people provided. It will also help you make necessary changes for future events.
Following these steps ensures that your medical congress runs smoothly and provides attendees with a meaningful experience. However, if you're still overwhelmed by the task, don't hesitate to contact MTA for assistance. Our team of experts is here to provide you with the guidance and best practices you need for a successful event.
After Medical Congress: Best Practices
Once the medical congress is over, it's important to track the results and measure the outcomes. This will allow you to evaluate your success and identify areas where you could improve future events.
When tracking outcomes, consider the following:
How did attendees rate their experience?
Were there any technical issues that impacted the event?
What kind of feedback did you receive from sponsors?
What kind of response did you get from the media?
What actions did attendees take after the event?
By measuring the outcomes, you can better understand what worked and what didn't, so you can continue refining your congress planning strategy and creating even more successful events.
Contact MTA for professional congress planning assistance and best practices to ensure that your next medical congress runs smoothly and yields deeper, more actionable insights. With our help, you can craft a congress strategy that works for your organization and produces valuable results.
Other Types of Congresses To Consider
No matter the type of congress, it is important to remember that attendees should be engaged and have meaningful experiences. To ensure this, consider utilizing interactive technologies such as augmented reality and virtual reality. These tools can provide engaging visuals for presentations, lectures, and other events during the congress. Additionally, they can provide real-time participant feedback, allowing organizers to adjust the event in real-time.
Ensuring that all participants feel welcome and respected when attending a congress is also important. This means implementing an inclusive culture without discrimination or bias. Additionally, strive to create an atmosphere where all ideas are welcomed and openly discussed.
Contact Miller Tanner Associates for Congress Planning Assistance
If you're looking for experienced professionals to help with your medical congress planning, look no further than Miller Tanner Associates. With years of experience in the healthcare and pharmaceutical industry, our team of specialists can provide you with a tailored congress strategy that yields deeper and more actionable insights.
From creating engaging agendas to developing marketing and communications plans, we will use our expertise to ensure your medical congress succeeds.
They understand the nuances of effective medical congress planning and offer various services to help you achieve your goals. Whether you need assistance with program development or logistics, MTA will be there to provide the guidance and support you need. Their team of experts will work with you to create an insights-driven congress strategy that delivers measurable results.
For additional information about their services and how they can help you maximize the success of your medical congress, contact Miller Tanner Associates today. Our team of professionals is available to answer any questions you may have and provide assistance every step of the way. We will have the expertise to make your next medical congress a success.