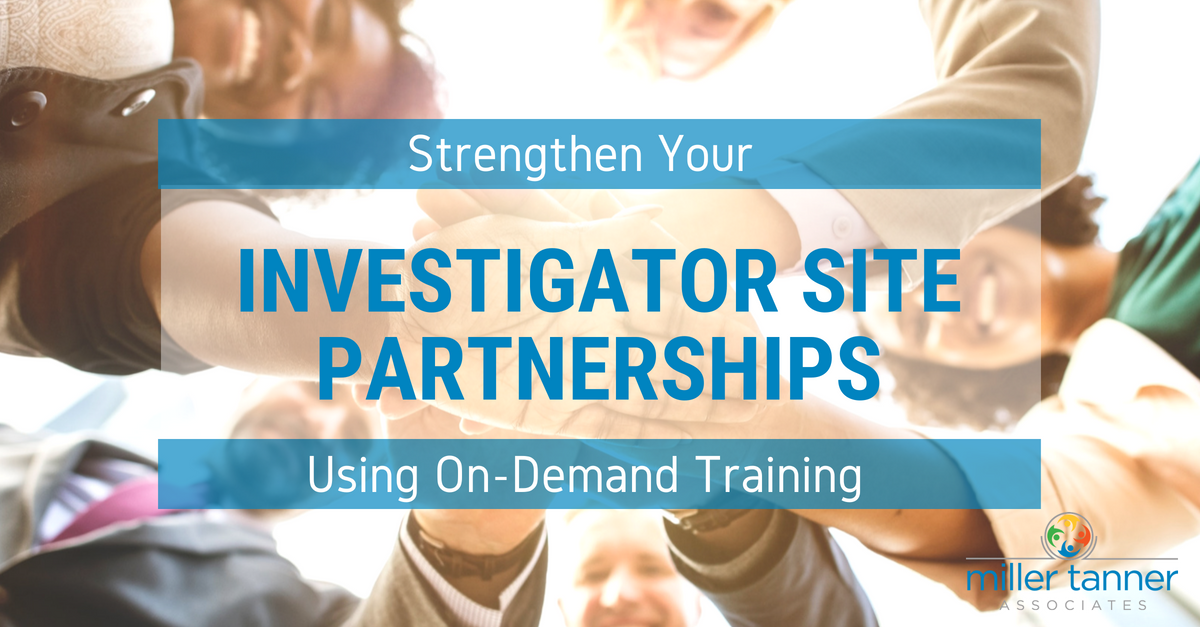 Investigators' knowledge is critical to the success of clinical trials, yet research suggests that the attrition rate is high among these professionals. When investigator turnover occurs, the quality and ultimately the success of the clinical trial is compromised.
Clinical Trials Transformation Initiative, whose mission is to develop practices that will increase the quality and efficiency of clinical trials, offers recommendations for strengthening the investigator site community in this white paper . One of their key suggestions is to provide continuous, quality training for your site partnerships. Their recommendations include:
Hire and retain well-trained, experienced research coordinators and other essential staff.  
Provide continuous training for research staff. Research sites must value and support training for study personnel. Targeted training specific to clinical research must include all staff involved in clinical research activities, not solely the investigator. Participation is paramount and can be achieved through online training courses, professionally provided training, on-site mentoring, and participation in professional organizations.
Guide clinical research practice at the site with standard operating procedures (SOPs) and systems. Systems (e.g., electronic health records; clinical trials management systems) and written SOPs for supporting research can help ensure compliance and consistent, high-quality execution of clinical trials. Sites may find it helpful to organize study-related procedures and tasks according to the following trial milestones.
On-Demand (eLearning) Training as a Solution
On-demand training (eLearning) is one of the easiest, most efficient ways to strengthen your investigator site partnerships and provide critical training to your sites.  With our extensive knowledge in the pharma and medical meetings industry, we have developed Virtual Assessment and Learning Training source (VALTs), an online training portal that allows you to train your study sites effortlessly.
With VALTs you can:
Provide "holistic" training approach for sites by offering different methods of training: eLearning, investigator meetings, onsite visits
Facilitate consistency in your training messaging
Send site notifications to view new or updated training modules
Track site training progress anytime
Assign training modules by role
Train sites that are dispersed across the globe, in varying time zones, on-demand, and at one's convenience 24/7/365
Engage sites in training by offering diversity of your content delivery (slide presentation, audio, video and PDF documents)
Designed to comply with 21 CFR Part 11 electronic e-signatures and electronic records
Don't let the quality and efficiency of your clinical trial fall short. If you'd like to explore how online training can strengthen your study site partnerships, contact us today for a demo. 
Resource:
Clinical Trials Transformation Initiative Recommendations for Strengthening the Investigator Site Community
https://www.ctti-clinicaltrials.org/sites/www.ctti-clinicaltrials.org/files/investigator_community_recommendations_final_0.pdf
Latest posts by Miller Tanner Associates Team
(see all)