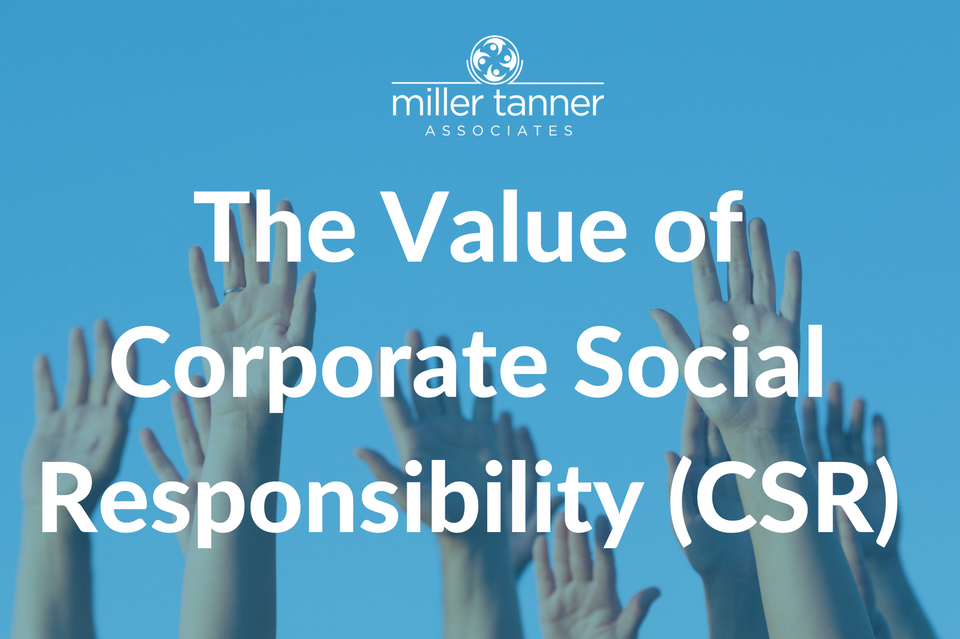 Annually, we survey our Miller Tanner team, and without fail one of the aspects that is most valued among our staff about our company is Corporate Social Responsibility (CSR). And we think we have a hunch as to why. We, as a company, personally value CSR because it fosters a sense of connectivity among our virtually-based global team members. With our team dispersed across the globe, it's an important opportunity to not only connect with each other but also with the community at large and the needs around us. It's become a foundational component of our own Global Workshop and our company culture as a whole.
This week on the blog, we'd like to share our personal CSR experience in an effort to maybe just inspire you or your company to do the same at your next event. Bringing CSR to your global event raises the level of engagement and connection within your team.
Bringing #CSR to your event raises engagement and connection within your team
Philanthropy is important to Miller Tanner because our company is comprised of generous, global citizens who value the act of giving. Corporate Social Responsibility (CSR) is all about the people involved, and when Miller Tanner team members are provided the opportunity to give, they do so with joy and positivity. On a daily basis, we inspire and equip each other to provide an excellent product for our clients. Our internal culture is one of authenticity and support focused on team goals and team benefits. We find meaning in expanding this practice outside our company to the global community for the sake of sharing kindness, generosity, and investing in the "good" happening in the world," shares Carolyn Hendricks, Global Conference Planner, who organized our recent Cape Town CSR initiative.
The following is written by Global Conference Director Melissa Eggert, which describes our CSR opportunity with an organization in Cape Town, South Africa.
Today I was given the incredible opportunity, on behalf of Miller Tanner, to visit the Saartjjie Baartmen Centre just outside of city center in Cape Town, South Africa.
Upon arrival, I was greeted by Shumeeze Johaardien, who has worked at the centre for 10 years. The very first thing you see when you walk into the centre is a mural, painted by several of the women who have graduated from the program. In the mural are several pieces of broken pottery to form the face of a woman, and from her face, painted long strands of hair, each with a sentence about hope and transformation. Shumeeze explained that every woman who walks into the centre believes she is broken, and every woman that walks out has, through the help of others, been made whole again.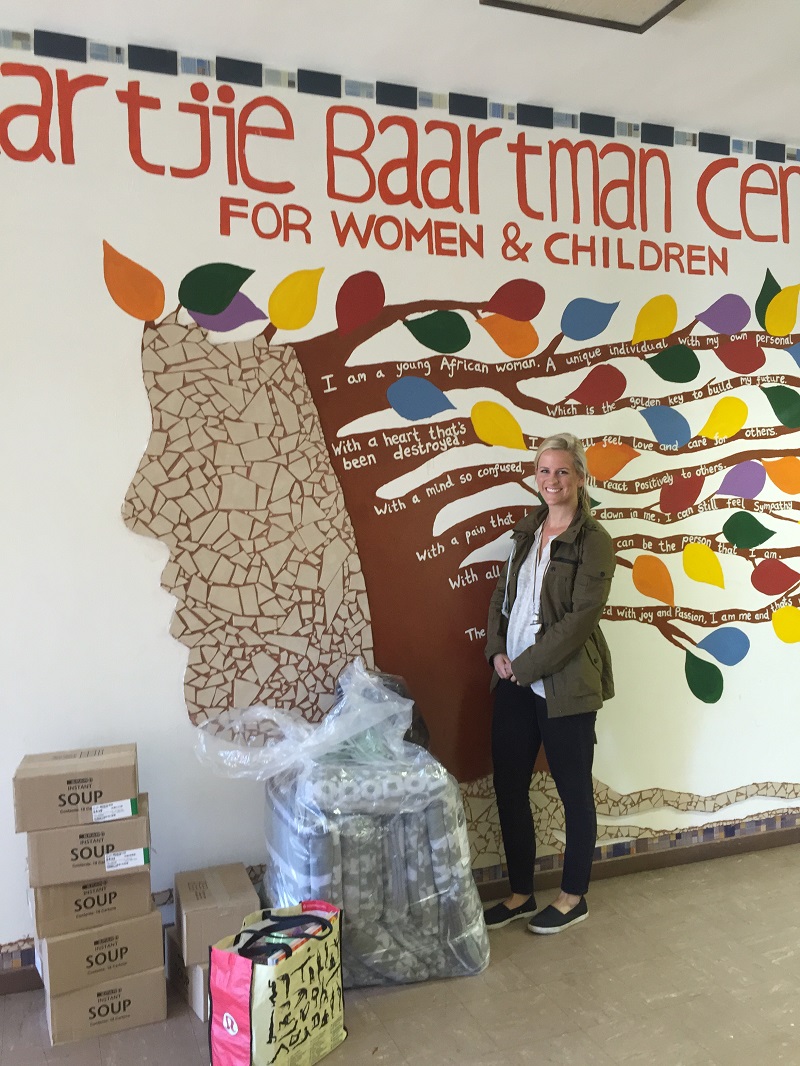 Shumeeze gave a tour of the centre, which provides women with a safe haven and a place to rehabilitate from abuse and/or trafficking. The centre reestablishes a sense of worthiness and allows the women to earn a small income through cooking, cleaning and job placement in the community. As she led me around, I witnessed a counseling session, where the women received group therapy. In a room across the hall, an on-site social worker was sorting through paperwork needed for child custody. There was a 24-hour emergency clinic, as the centre accepts women at any time of the day or night in need. The kitchen was a place of hard work – each woman was given their independence and allowed to cook and prepare meals for their families as well as each other.
At the back of the centre was the daycare, a full service provided by the centre so that women could work and have a safe place to leave their children. Dilshaad Esau, the children's teacher, explained that her job requires all of her – that she spends her life dedicated to the healing of these children, who by way of their mothers, are also traumatized and abused. Dilshaad was incredible with the kids – she has the perfect balance of tenderness and discipline that allows the kids to trust her and regain a sense of security and stability.
I had the chance to speak with one of the "graduates" of the program, who now works with the centre full time, and her words were that the centre was a gift from God – that God allowed her this safe place to recover and restart her life. She believes Saartjie Baartman is the best centre in South Africa with the most resources and a well-trusted program that truly does set women back on their feet.
Your donations of school supplies were delivered straight into tiny hands, and Dilshaad was delighted over all of the items. Thank you to each of you for contributing and for pioneering this path for our company and setting up the donations and visit. It gave me and, I hope all of you, so much inspiration about how we can connect with women in need throughout the world. It is a unique opportunity that we have to travel and impact so many people globally – and sometimes it starts with the smallest, most humble offerings like school supplies in a suitcase.
Miller Tanner has experienced enormous benefits from CSR opportunities within our company and at our annual Global Workshop. We've seen first-hand how it transforms our team, and we believe that it is a great option for companies desiring to bring more connectivity to their events and meetings. Would you like to incorporate a CSR opportunity within your company's event? We'd be happy to lend a hand. Contact us today.
Latest posts by Miller Tanner Associates Team
(see all)