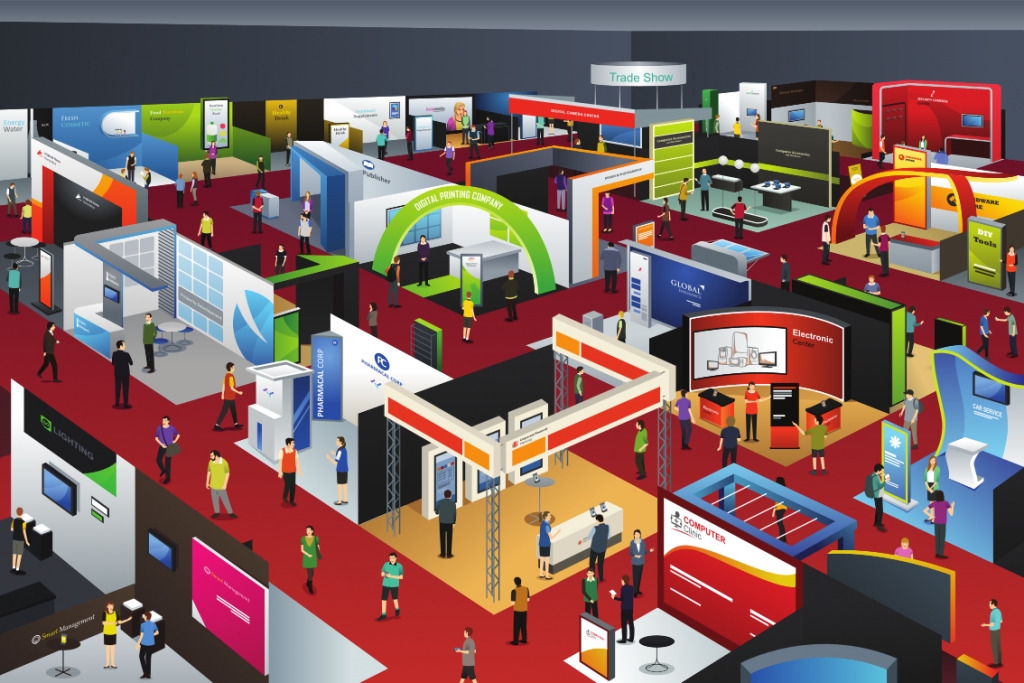 An expo, also known as a trade fair or exposition, serves as an opportunity for businesses and organizations to showcase products, services, and new developments.
Expos can be of varying scale, ranging from local to international. Regardless of their size or focus, expos are an invaluable event for many organizations.
In this helpful guide, we're taking a closer look at expo events and answering questions such as:
What is an expo event?
What is the goal of an expo?
What are the different expo types?
How do I plan an expo?
Miller Tanner Associates can help you start planning your expo today.
What Is the Purpose of an Expo?
Expos are events in which companies and organizations within a particular industry or niche gather together to showcase products, services, and new developments in their business. As an organization, expos exist to promote your business, network with other organizations, and potentially secure new customers.
In most cases, expos take place in large venues that allow space for each participant to create a display and booth. Expos may also feature demonstrations, products and services for sale, and the like.
Types of Expos
You can typically put expos into trade/business exhibitions and consumer-centered exhibitions. Based on the name of each type, you can probably make a good guess at what makes each unique. Keep in mind that there is overlap between these two types and that a single expo can often fit into both categories.
Trade/Business Exhibitions
A trade exhibition (also called trade expos and trade shows) is an event that focuses more on B2B networking and relationships. Companies in similar industries come together to show what they have to offer and build connections with similar companies (or companies to partner with in the future).
Consumer Exhibitions
A consumer exhibition supports the relationship between business and customer, allowing companies to demonstrate the products and services they provide for customers (rather than partnering businesses). For example, a home and garden expo enables companies within the home and garden industries to highlight their offerings in a fun, consumer-centered environment.

How to Plan an Expo Event
An expo event's large size and scale can often prove challenging to plan and manage. You need to juggle all the specific details of hosting an event, but you'll also need to coordinate many participants/vendors.
Before you start the planning process, consider:
What is the goal of the event? What do you want every vendor to achieve at your expo? Are you hoping for significant foot traffic from the public, or is the ultimate purpose to support lasting business connections among vendors?
What is the "brand"? Your event's brand should be a cohesive look and feel that communicates what the expo is all about. It unifies all of the different elements of the expo and presents a positive, consistent experience for every participant.
How will you follow up after the expo? Event hosts often believe that their work ends after the doors close on the final day. However, there are incredible opportunities for learning and improvement after the expo wraps up. With the right approach, you can gather helpful information and feedback to learn how to host an even better event next time.
Planning and hosting an expo event is not typically something to attempt without assistance from a professional event planning company. Since so many elements go into a successful expo, it is a task better suited to the experts.
Host a Successful Expo with Miller Tanner
Are you preparing to host an expo event? Make sure you have the right event planning professionals on your side by choosing Miller Tanner. We're your partners in corporate event planning, with decades of experience in all types, sizes, and styles of events. From developing an event brand and organizing logistics to managing unexpected hiccups, our team is there for you every step of the way. As a result, you can be confident that your expo will be successful.
Contact Miller Tanner Associates today for more details about how to plan an expo and make it a winning event!
Image credit: Artisticco