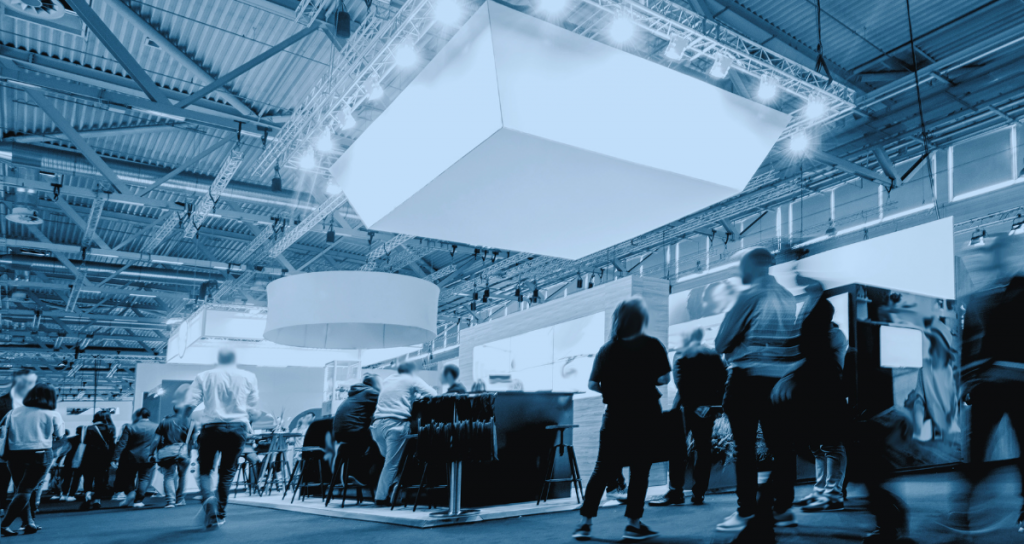 The medical congress/conference is a concept that has been around for decades and, though having gone through significant changes, continues to be an important part of the healthcare industry. In addition to being a great opportunity to learn about the latest treatments and trends in the industry, they also provide a chance to establish vital networks and partnerships with peers.
Let's discuss the role of medical congresses/conferences in the pharmaceutical industry and how working with Miller Tanner Associates can help to facilitate these events across the nation and around the world, allowing for a wider range of professionals to participate. Discover why these events are so valuable and how technology-driven events and virtual engagement are increasingly shaping them.
What is a Medical Congress/Conference?
Medical congresses and conferences are large, annual meetings that bring together researchers, medical affairs teams, and medical science liaisons. These gatherings are essential to the development of life science advances and provide an opportunity for people to establish themselves and build their reputations as opinion leaders. A medical congress is a large-scale event focusing on a particular field of medicine or pharmaceuticals, usually lasting for multiple days. While similar to conferences, congresses are more comprehensive and typically feature an abundance of educational offerings from healthcare organizations and clinical experts.
Congresses have a long history of successfully advancing the field of medicine, with the earliest known congress taking place as far back as 250 BCE in Greece. While physical events are still an important part of the industry, virtual options have become increasingly important for gathering relevant information. The COVID-19 pandemic has forced a change in how medical congresses connect people. Today, medical congresses provide numerous opportunities for pharmaceutical companies to reach out to healthcare professionals, medical researchers, and other key stakeholders worldwide.
Before the pandemic, medical congresses were primarily in-person events, but now digital technology permits some sessions to be held virtually or hybrid in-person events with virtual options. This allows attendees to join congresses safely, no matter where they're located. This also allows for a greater variety of attendees to participate and expands opportunities for those who might not have been able to attend in person.
Attending medical congresses is no longer limited to just physical events. With the introduction of virtual engagement, healthcare professionals can now attend more events worldwide and connect more easily than ever before. Through presentations, workshops, networking events, and other interactive activities, the medical congress gives companies a chance to showcase their products and services to a global audience.
What Makes a Medical Congress or Conference So Valuable to Attendees?
Medical congresses' ability to facilitate meaningful conversations between attendees is what makes them so valuable. Pharmaceutical companies can use this platform to start discussions about their products and services, educate healthcare professionals on their offerings, and even gain insights into the ever-changing needs of their target market. For healthcare professionals and those in the pharmaceutical industry, medical congresses offer a unique opportunity to learn, network, and develop professionally.
Educational Benefits: At medical congresses and conferences, attendees can attend lectures and workshops, hear from leading experts in their field, and learn about new developments in the medical field and pharmaceutical industry.
Networking Opportunities: Attending medical congresses and conferences allows attendees to connect with industry professionals, learn from one another, and discuss their work in a professional setting.
Personal Development: Medical congresses and conferences provide the perfect platform for attendees to expand their knowledge base, grow their professional networks, and explore new opportunities.
How Medical Congresses and Conferences are Moving Into Technology-Driven Events
The use of technology-driven events has revolutionized the way medical congresses and conferences are conducted. By providing flexible and accessible options for healthcare professionals and pharmaceutical companies, these conferences can bring together experts from around the world in ways that weren't possible just a few years ago.
In addition, virtual conferences offer an improved experience by presenting a wide array of speakers and allowing for an open interchange of thoughts and understanding. Through virtual platforms, attendees can participate in real-time Q&As with speakers, interact with other participants during workshops and breakout sessions, and access exclusive materials available only during the event.
Technology-driven events are quickly becoming the new norm for medical congresses and conferences, as healthcare professionals and pharmaceutical companies alike can reap tremendous benefits from engaging virtually. In addition to the traditional physical events, virtual options allow healthcare professionals to stay informed and up-to-date on the latest advancements in their field without having to travel.
Virtual Engagement is Adding Value in Medical Congresses and Conferences
Attendance of virtual medical conferences has become a widespread trend, providing enormous advantages to healthcare professionals and pharmaceutical companies. By participating in such events online, healthcare workers can keep themselves updated on the most recent developments in their profession without needing to travel physically.
Virtual technology also allows medical conferences to reach a broader audience. Instead of limiting participation to those able to travel, online streaming opens up access to individuals who are unable to attend in person due to personal or professional commitments.
Furthermore, virtual events can help save money on travel expenses, which can be especially beneficial for smaller pharmaceutical companies or those with limited budgets. Virtual engagement also reduces the environmental impact of medical congresses, meaning pharmaceutical companies and healthcare companies can be good corporate citizens and make an impact on sustainability efforts.
The future of medical congresses looks bright, with more events offering hybrid models featuring both physical and virtual elements. Virtual elements can increase the inclusivity and diversity of attendees while also allowing for more creative approaches to presenting ideas and engaging with participants.
Not only do these options allow for a broader range of speakers, but they also provide attendees with an enriched experience that encourages the open exchange of ideas and knowledge. By attending both in-person and virtual events, medical professionals can learn from a wide variety of perspectives, making them more well-rounded practitioners. As medical congress increasingly embraces technological advances, we can look forward to more innovative event formats that will further advance the development of life sciences and improve access to valuable resources for healthcare professionals and pharmaceutical companies.
Partner With Miller Tanner Associates for Congresses and Conferences Management
By partnering with Miller Tanner Associates (MTA), healthcare organizations and the pharmaceutical industry can ensure their congress management strategy is taking full advantage of the opportunities presented by Medical congresses around the globe. The MTA Team can assist with all of the details from engaging with key stakeholders to organizing multiple vendors; our team can support venue sourcing, budget management, AV Production, compliance and GDPR, ancillary and auxiliary meetings, creative services, targeted registration, exhibit space design, on-site management, pre-conference management and more! We service every level of complexity and every set of requirements, no matter how unique to deliver successful strategic congress management.