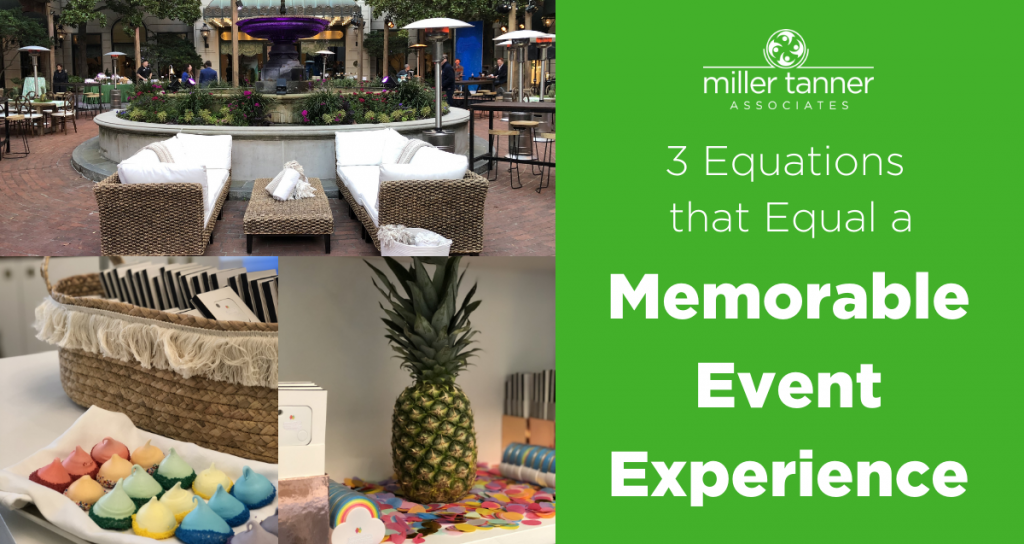 We can't say it enough – When you take the time to customize your event in a way that speaks to your audience, you've tapped into something special that will make your event memorable for years to come.
Our Miller Tanner Associates (MTA) team recently planned a stunning product launch in Charleston, South Carolina. With input from our client, our event planners used their creativity, expertise, and problem-solving skills to create a customized product launch for the company's sales team.
Here are three equations for a memorable event experience and how our team perfectly executed these strategies:
1. Branding + Theme
Do you want to customize your event in such a way that makes it more memorable? Tie the branding together with an event theme for starters.
"At every meeting, we are telling a story, " shares Marnie Battistini, CEO of Miller Tanner, explaining that one goal of any meeting is to get important messaging across to your attendees. Having a theme is one way to help accomplish that.
How we did it: Our Miller Tanner team took inspiration from the product's branding and ran with it! The branding set the stage for the event's theme and our planning team used it as a foundation to weave throughout the entire event. From gifts to table decor to sweet treats, the rainbow-colored branding was used to pull together the details and create an outstanding event.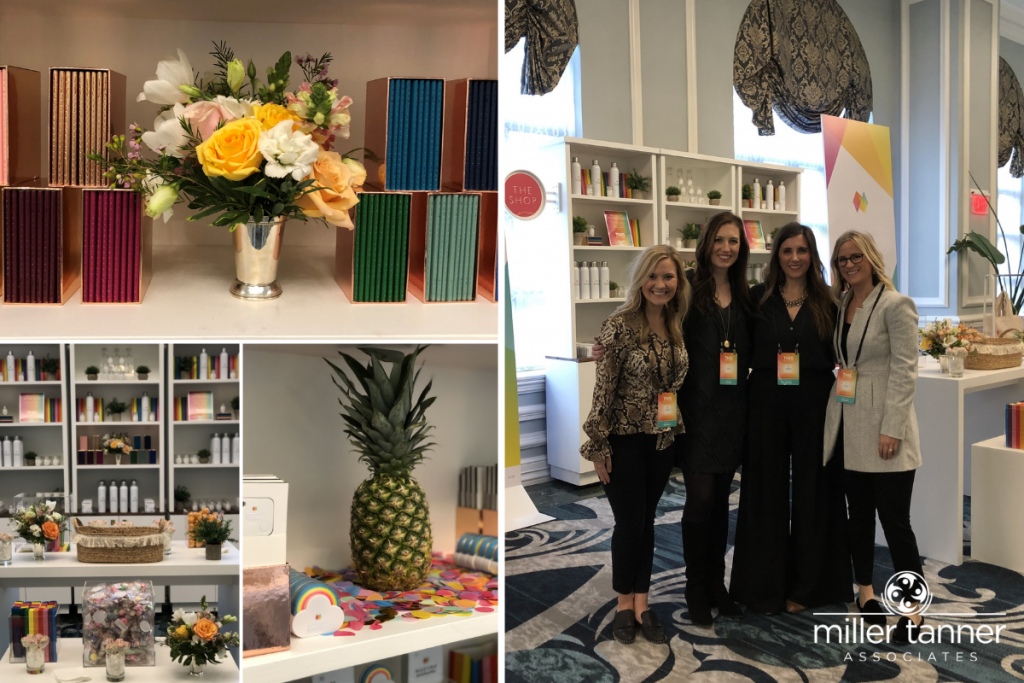 2. Customized Gifting + Choice
We've learned from experience that customizing the event gifts is a popular trend. Give attendees the opportunity to select what items are most meaningful to them personally tends to be more appreciated by the attendees.
How we did it: Our team designed the concept for "The Shop" and created the display structure that housed the gift selection. Attendees had the opportunity to browse and choose their preferences. Each day "The Shop" featured new items and sweet treats to enjoy. Again, we used the theme to connect the gifts. All of "The Shop" gift ideas as well as the edible treats, that the talented pastry chef provided, carried the rainbow-themed branding.
3. Activities & Outings + Variety
Variety is the spice of life and events. Offering attendees a variety of activity options is an excellent way to engage your attendees and create a more special event.
How we did it: Our attendees were offered a choice of different activities including a historical carriage ride, golf, and spa time. We also planned dinners throughout the city, where the group was divided into smaller more intimate dinner parties. This is a great way to customize your event according to each attendee's interest to make it a more memorable experience.
If you need ideas for making your corporate event a memorable one, reach out to our event planning experts at Miller Tanner Associates.
Latest posts by Miller Tanner Associates Team
(see all)