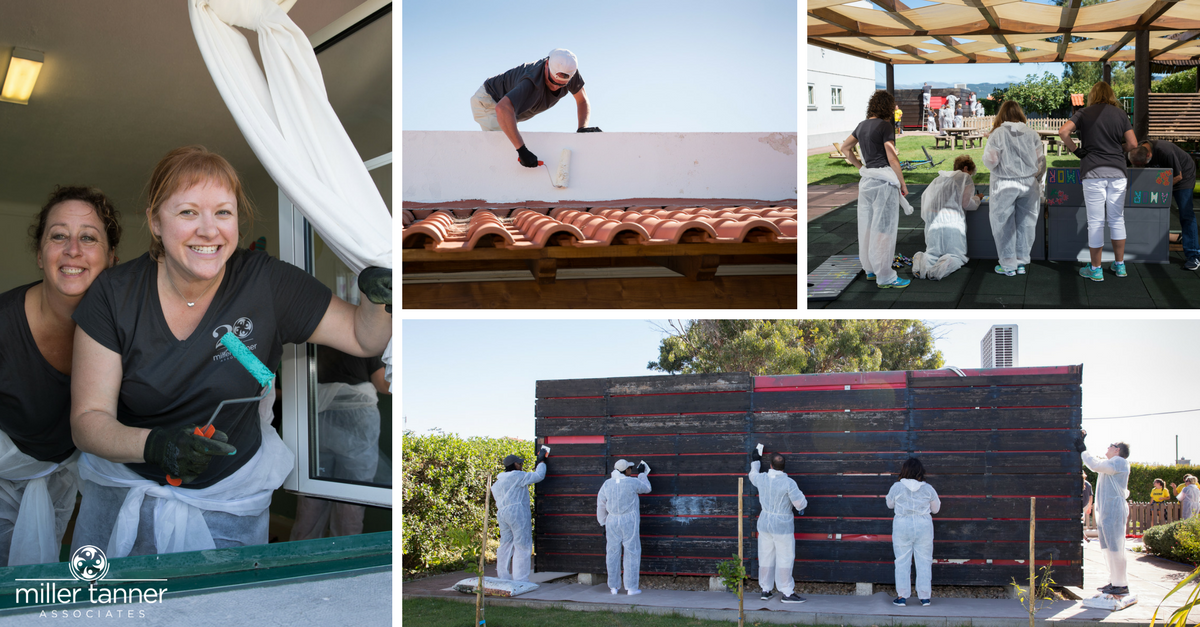 Planning an Incentive Trip on a Small Budget, Part 2
This is part 2 of our series. If you missed the first part, read here: How To Plan an Incentive Trip on a Limited Budget
Now it was time to plan.
I had the date, location, and the budget. Now it was time to fit all my dreams and ideas, for a magical company experience, into the three days we had for the event. I had to create an agenda.
Admittedly, I had a big picture of what I wanted to create for the MTA team. Plus, I have a ton of experience on what works and what doesn't work when creating an event combined with the internal talent to make it all come to life. My labor costs were already built into my annual fixed costs, so I used the MTA 2017 budget to pay for our activities.
How We Used Our 2017 Budget for Activities, Gifts, and Marketing to Save on Our Spend
Corporate Social Responsibility (CSR) Team-building Activity
MTA has a line item in our budgets for giving back and donations. I knew that we were going to build in a CSR event, an MTA mainstay at all our annual gatherings, and I used our 2017 budget donation line to pay for our 20th Anniversary CSR event. There's no better activity than a team-building event with the opportunity to give something back as a group.
In this case, we learned about an orphanage for kids whose parents were incarcerated at a local prison – some being born there and staying with their mother thru the first three years of life. The orphanage was a bright and open house that needed help with painting walls, fences, sheds and the play area; so, MTA volunteered. We all brought items from our homes to donate and also gave our energy and time to paint all that was asked of us in the hours allotted. In our end-of-event survey, this was the most special part of the whole agenda according to the MTA team. See highlights from our experience in the video above.
Attendee Welcome and Parting Gifts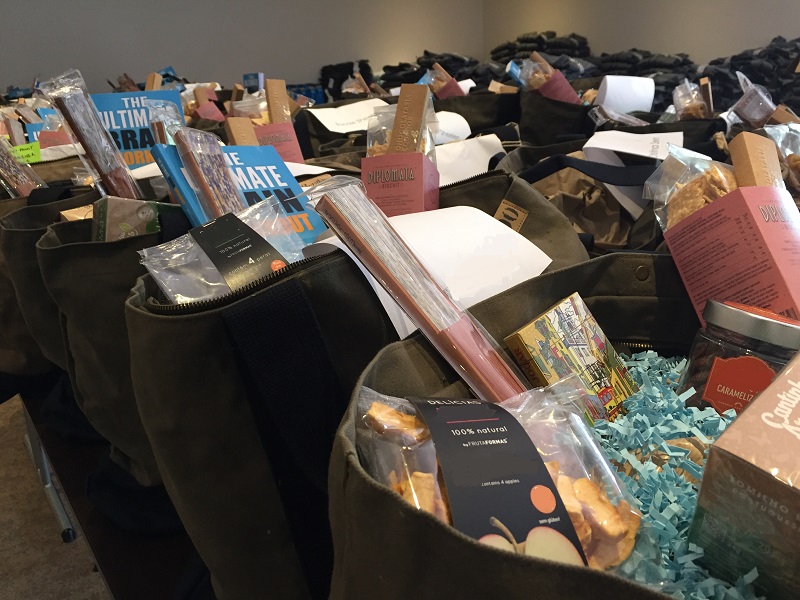 When it came to designing a "Welcome" gift basket that was economical yet inspiring, we used our donation budget line item again and chose a bag from FEED Projects. For each bag purchased, 70 meals were provided globally to the needy. In total, we donated over 7,000 meals! We filled each bag with local items such as water and snacks that helped the MTA team by not incurring per diem costs. We purchased all goods locally with our pre-event, on-site team who did a major discount store run! I don't want you to think MTA is altruistic. Selfishly, we know the 2017 donation budget line item is tax deductible. MTA will utilize this knowledge and show these cost savings on our 2017 corporate taxes.
Another example of using the 2017 MTA budget to pay for expenses was by utilizing the marketing budget. MTA advertises our services via social media. We used our marketing budget to hire local video and photography crews to capture the video footage and photography that will be used for digital marketing purposes in the upcoming year.
To prepare, prior to the event, we were thoughtful and strategic about creating a shot list of all footage we wanted to capture. We hired locally and took a risk on the local crew's talents to avoid having to pay for travel costs for the crew. Though it was a risk, we tapped into our network for media and productions resources, did our homework, and hired local talent with the right equipment and experience. We made sure the film we shot was easily converted to our needs and we planned accordingly.
I splurged on using drones for the first time which you can see throughout our video here. We discovered new ways to repurpose the footage and photography for our other events and other uses. For example, we created a video recap of highlights from our event which we showed at our event's last day and also used as a parting gift. We also created a commercial video with footage captured from our event, and you'll continue to see a lot of this content repurposed for our company's marketing needs.
Next, it was time to plan the surprise team activities for our 20th Celebration…
Next week, Marnie Miller Battistini, CEO of MTA, shares how she planned the memorable activities of the company's incentive trip to Portugal with a limited budget, a surplus of creativity, and an element of surprise.