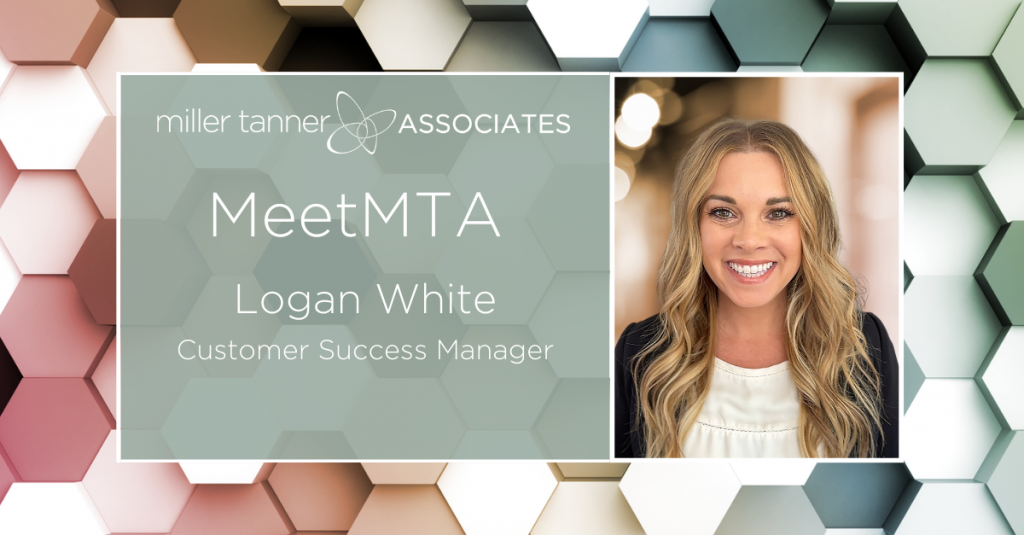 The Miller Tanner Associates' (MTA) difference is our people. That's why we want to introduce you to our team of superstars that brings our corporate meetings and events to life for our clients. Today we introduce you to Customer Success Manager Logan White, our Tennessee-based associate. Given her expertise in customer engagement, Logan focuses on driving overall customer experience and success to engage throughout the customer journey.
Describe what you do in your role.
I will delight customers through a highly engaging onboarding process as they transition from sales prospects to active users of MTA's services. My key focus is bridging the gap between sales and operational delivery, resulting in added value for both customers and internal stakeholders.
What's a favorite aspect of MTA and its services?
What intrigued me about MTA was their high importance and transparency of their Core Values and identifying and utilizing core strengths for every employee. These two areas create a positive working environment of which I am excited to be a part of.
Bringing on world-class customer service is a great value add. This strengthens MTA's credibility and ensures customer satisfaction including retention. Other areas of expertise are the uniquely creative event planning team that brings endless ideas to the table. And lastly, the three carefully- crafted proprietary software programs that MTA has to offer – EPIC, Attend and VALTs – caters to the customers needs.
What's a favorite city you've visited and why?
A favorite area is Cinque Terre, Italy – a cluster of five cities along the coastline of Italy that has the gift of excellent food and gorgeous vibrant scenery.
Your top 5 strengths: Arranger, Achiever, Woo, Communicator, and Maximizer
What are some of your special interests? People, music, and gardening
Any additional details you'd like to share:
I'm excited to share my experience with MTA, the customer base and eventually leading a team to success. The fit was undeniable, and I feel lucky to join this company!
Visit www.millertanner.com to learn more about MTA or follow us on Instagram for behind-the-scenes with our team members.