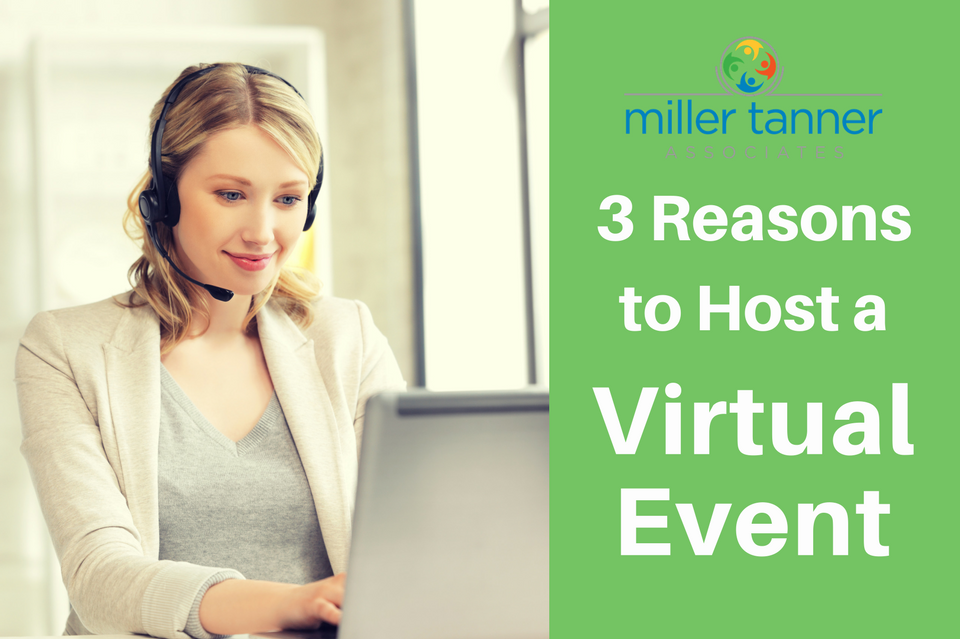 Why Host a Virtual Event?
Concerned about cost, accessibility, and flexibility when it comes to your events? A virtual event can be the answer to your event challenges.
Virtual events are a highly effective way to deliver content without the cost and planning involved in a face-to-face event. Never tried a virtual event? Here are a few reasons to consider it: 
1. It saves time and money.
Short on time and budget? Virtual events offer incredible savings in both budget and time, making it the preferred alternative to a face-to-face event. If budget is the hurdle, you can deliver the same great content virtually to your audience for a fraction of the cost.
And if time is of the essence for your event, virtual events help you stay ahead of the game. Virtual events take a lot less time to deploy which is a big win when you need to push out urgent updates and high-priority amendments. Virtual events can be planned and executed in as quickly as 24 hours depending on the content.
If you're tight on budget and time, but need to deliver a message to your audience worldwide, virtual events are the perfect solution.
2. Increased accessibility.
Virtual meetings reach a broader audience with the same content no matter the location or time zone. Anytime. Anywhere. How's that for accessibility!
And as a bonus, your live virtual events can be recorded so that the content can be accessed long after the event as a reference or for future training, improving the consistency of your message to every attendee. This can easily be accomplished with our proprietary tool, VALTs (Virtual Assessment Learning and Training Source.
Virtual meetings offer both exponential reach and accessibility by easily bringing the content directly to your audience.
3. Improved technology.
Virtual event technology has gotten better with age. Technology challenges are far less likely now with the improvements in virtual technology over the past 10 years.
When you work with a corporate event planner like Miller Tanner, you'll get access to cutting-edge technology and skilled technicians to ensure a seamless virtual event.
Our expert team handles not only the meeting logistics but is also available to troubleshoot any issues a participant may have in real time ensuring a successful outcome. For instance, we have deployed last-minute invitations and had additional attendees join right on the spot thanks to virtual technology.
Don't let your event hurdles keep you from hosting a successful event. Virtual events offer a cost-effective, efficient approach to your events and allow for access to content management before, during and after your event.
Discover the endless benefits of virtual events with the help of our Virtual Events Team to guide you through the process.    
Updated: Oct 28, 2022