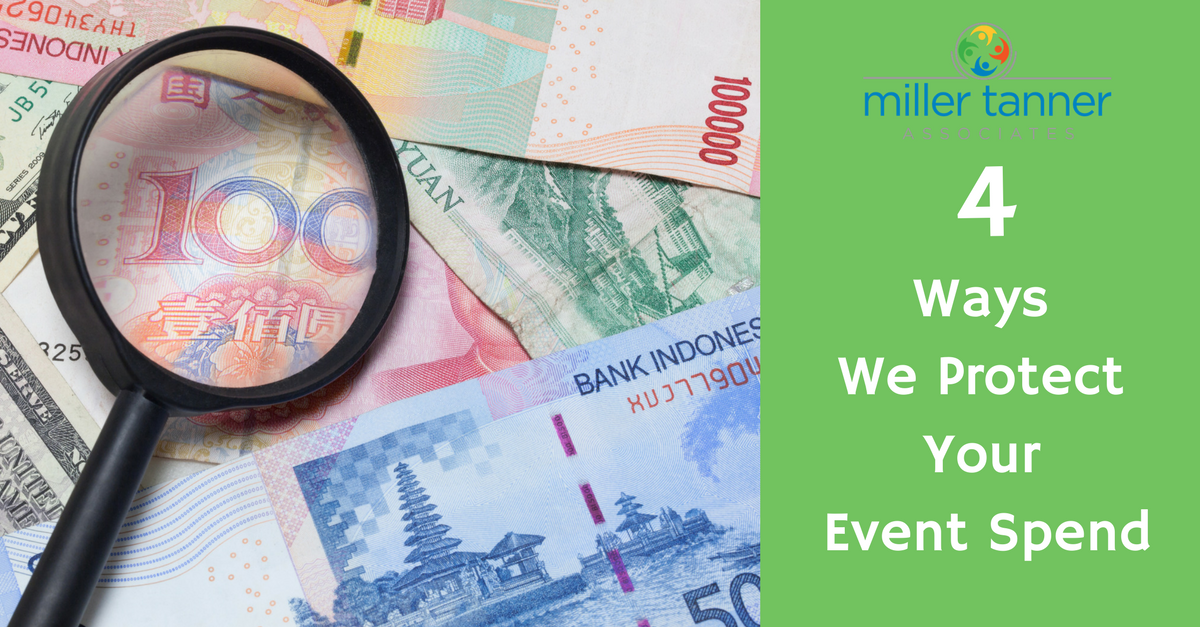 4 Ways Miller Tanner Associates Protects Your Event Spend
One of the many ways that Miller Tanner Associates makes the event planning process easier is by protecting your event spend. We aim to ensure that all financial details of your event are rigorously reviewed and audited for you at the completion of your event. We keep your budget on track and accounted for down to the last penny with a detailed paper trail to match. How do we do this?
1. Reimbursements
Miller Tanner Associates processes and audits the reimbursement of expenses for event attendees. All reimbursements are audited and reviewed to ensure that each aligns with your event's expense reimbursement directives.
2. Transparency
We continually seek knowledge to stay informed of the changing transparency spend regulations. We have the ability to provide transparency reporting in both the standard template but also in client-specific templates as well.
3. Expense Review
We work across multiple departments to review all meeting-related expenses and perform multiple levels of review to ensure the services were appropriately billed based on the services that were contracted and received. We work diligently to protect the client spend amounts.
4. Billing Portfolios
We provide a complete package at the finalization of a meeting including the supporting documentation for all charges and reimbursements. This comprehensive billing portfolio provides details and support for all event-related expenses and is indexed for your convenience providing easy access to documentation for any charge related to the particular event.
You can rest assured that your event budget is managed and monitored thoroughly and accurately throughout all phases of your event by our outstanding Miller Tanner Finance Team. Need help with your event budget? Contact us today!
Latest posts by Miller Tanner Associates Team
(see all)