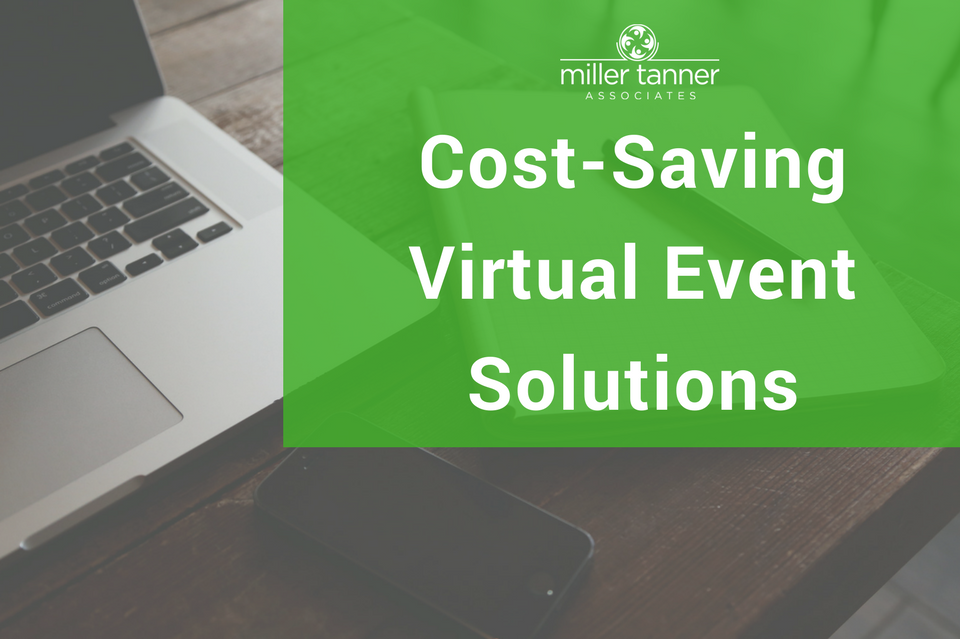 Greetings! It is hard to believe that we are nearly into summer already – time sure flies. Realizing the year is nearly halfway over and that 2017 annual budget targets and event timelines are starting to get tight, Miller Tanner Associates' virtual service offerings may provide a solution to mitigate these challenges.
Our Virtual Events Team has a plethora of tools and strategies to support your need to connect with your teams around the globe. With a focus on key information sharing, attendee engagement, and team building, we have a variety of virtual event platforms in which to connect and share, allowing us to customize your vision and share it with your event guests.
We also have the most important piece of the virtual event puzzle, a stellar group of Virtual Global Event Managers (VGEMs) to manage the entire virtual event from initial client RFP to final event reporting and closeout as well as your attendees from pre-event communications and registrations to the event close. Our Miller Tanner VGEMs can do almost anything and are eager to make your virtual event memorable, cost-effective, and engaging.
Looking to get the most bang for your buck with the remaining 2017 budget while attempting to get information out to a diverse and global audience? Take a look at VALTs, our proprietary MTA On-Demand Training/Learning Management System (ODT/LMS).
Having gone through several version releases to date, the current MTA ODT/LMS has a new look with all of the bells and whistles that our clients need to disseminate information and to meet training goals. The system is secure, compliant, intuitive and a very powerful way to repurpose training for online learning that can live in perpetuity. These trainings can be for pre-event to bring your teams up to speed for upcoming gatherings and also to support post-event, continued training as new team members come on board and/or to retrain team members who need review. The back-end reporting is incredibly robust and tracks attendee progress in real time.
Please reach out to us if you would like more information and a demo of the capabilities of our virtual event services and VALTs. We would love to be of service to you and your team!
Be Well,
Chris Scott
Director, Media and Production
Latest posts by Miller Tanner Associates Team
(see all)