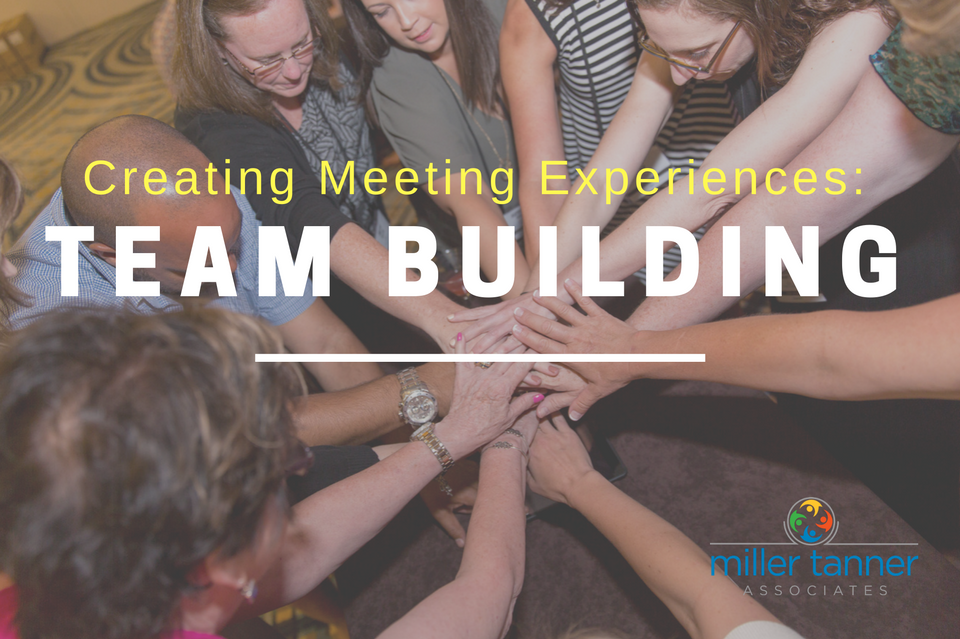 Planning a meeting is one thing. Planning a memorable meeting experience is another. The difference is — personalizing it.
That's what Marnie Battistini, CEO of Miller Tanner Associates believes. "You create a memorable meeting experience by connecting with people. Personalizing it. If you are going to spend money to bring your team together, then maximize that investment by making it a memorable experience."
In this series on our blog, we will explore dynamic ingredients, that we deem the secret sauce, for creating not just a meeting, but a memorable meeting experience that will have a significant, positive impact on your attendees and your entire group long after the actual face-to-face meeting.
Team Building
One ingredient of creating a meaningful meeting experience is to personalize it through team building. This is a highly effective approach in that it brings people together, improves morale, boosts motivation, builds collaboration, and fosters communication.
Today we look at 5 types of team-building activities that have shown to be most successful for effective team building, as recently identified by David W. Ballard, head of the APA's Psychologically Healthy Workplace Program.
We have learned through our own experiences and throughout our 19 years of service, that these types of corporate team-building activities have been the most successful for our clients and for our own Global Workshop.
Volunteering
Physical Activities
Casual Outings
Professional Development
Shared Meals
1. Volunteering
Bringing your team together to focus on a greater cause can be very rewarding for everyone involved. This prosocial behavior of giving back to the community fosters a deeper sense of purpose and mission and, in turn, a stronger connection to your company and coworkers. When your team rallies around a common philanthropic interest, it builds unity through a unique shared experience.
Recently, we organized a team-building opportunity in collaboration with a children's hospital. We were able to create a memorable experience through this community activity. The group had the opportunity to shop and create gift baskets filled with specialty items that would be useful for the patients and families at the hospital. Each team filled their baskets with games, books, and puzzles which were later delivered to the hospital. The team had the opportunity to participate in Game Night and extend support and encouragement to the families, making a lasting connection within the community and among their colleagues.
2. Physical Activity
Physical activity and active "play" not only encourage teamwork and build comradery but can also be a lot of fun!
For our own Global Workshop in 2014, we took our team building to a new height – one that required helmets and ropes as we took part in a rock climbing excursion. The team building continued at the 2016 Workshop as our MTA senior leadership team dug deep to successfully navigate their raft from crashing on the rocks; Ironically, a thrilling whitewater adventure can sometimes illustrate an actual MTA work day and the important skills gained through team building become necessary for staying on course.
Through these types of team-building experiences, we learn a great deal about one another and ourselves while facing these new physical challenges. It's an opportunity to build "sweat equity" within the team, cheer on our teammates, exercise our problem-solving skills, and build confidence in our individual abilities.
3. Casual Outings
Casual outings are also a great way to create new opportunities to learn through experiences as a team. That learning can translate directly from the activity itself into knowledge useful in the workplace. Whether you're learning about cultural practices or history, the knowledge is transferable.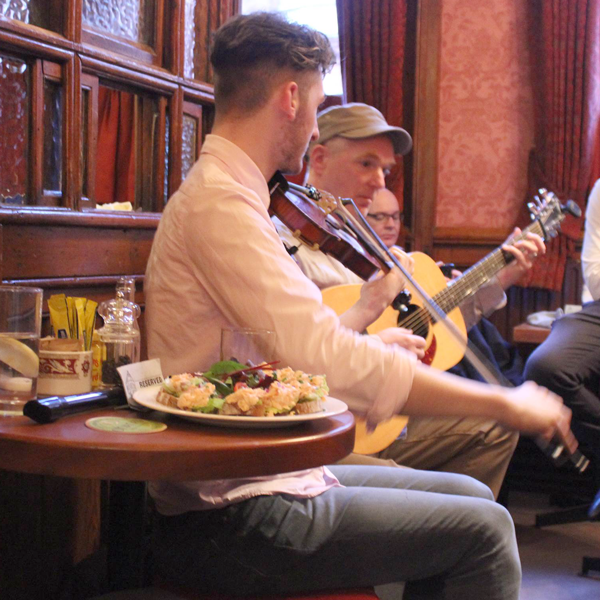 Recently, our Ireland-based client wanted to introduce Irish culture to their attendees at their leadership conference. We worked with our client to create a memorable experience that highlighted Irish culture. So with that in mind, we planned a Dublin tour. This tour involved traditional Irish music, tasting some of Dublin's delicacies, and exploring Irish history. We received outstanding feedback from the participants after the meeting. We helped create a memorable experience that won't long be forgotten.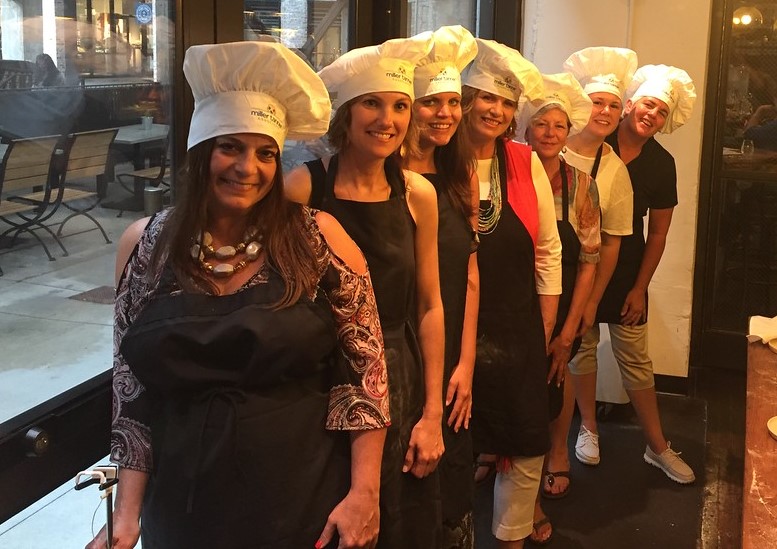 Likewise, at our own Global Workshop in Atlanta this year, each department had an opportunity to bond over various activities. Our "tech team" took a Segway tour of Atlanta while our CEO, Marketing, and Project Development teams learned the art of pasta-making at a hands-on cooking class. These casual outings were important for each department to mingle, network, share, and form new connections together as a team, outside of their usual working environment.
4. Professional Development
By providing quality educational experience and professional development to your employees, their shared knowledge can also lead to collaboration and unified purpose. "Participating in a shared learning experience allows employees to serve as ambassadors for the organization and discuss how the new knowledge and skills they develop can be applied back at work," according to Ballard.
Because Miller Tanner is a virtual team, each year we bring our group together from around the globe to focus on professional development. We invest in our annual Workshop because we know that it is essential for us as a remote team to build bonds with one another.
Gracie Fisher, CMP, Global Conference Director for Miller Tanner shares, "At a face-to-face meeting, you begin to catch a larger vision of what your company is doing as a whole, catching a vision for the direction and momentum that the whole is moving towards. In catching that vision, there is inspiration to become not just a participant but also a contributor to that vision. It expands your horizons and expands your vision. Not only does it build comradery and purpose but also unification to that purpose."
5. Shared Meals
Breaking bread together is a natural way to connect with one another. When coworkers share meals in an environment outside of work, they have an opportunity to engage in casual conversation that can further build stronger connections and communication through their shared experiences.
A study from MIT's Human Dynamics Laboratory shows that when it comes to predicting the success of a great team, the most important element is how well the team communicates during informal meetings. The study concluded that "with remarkable consistency, the data confirmed that communication indeed plays a critical role in building successful teams." The study further revealed that patterns of communication are the most important predictor of a team's success.
[Tweet "A team's success is partly due to how well they communicate during informal meetings – MIT Study"]
Team building is an essential ingredient of any memorable meeting experience. By thoughtfully integrating one of these 5 types of team building into your next meeting, your company's time together can reap its benefits tenfold.
Let our meeting professionals help you create an unforgettable meeting experience for your company's upcoming corporate event.
Latest posts by Miller Tanner Associates Team
(see all)