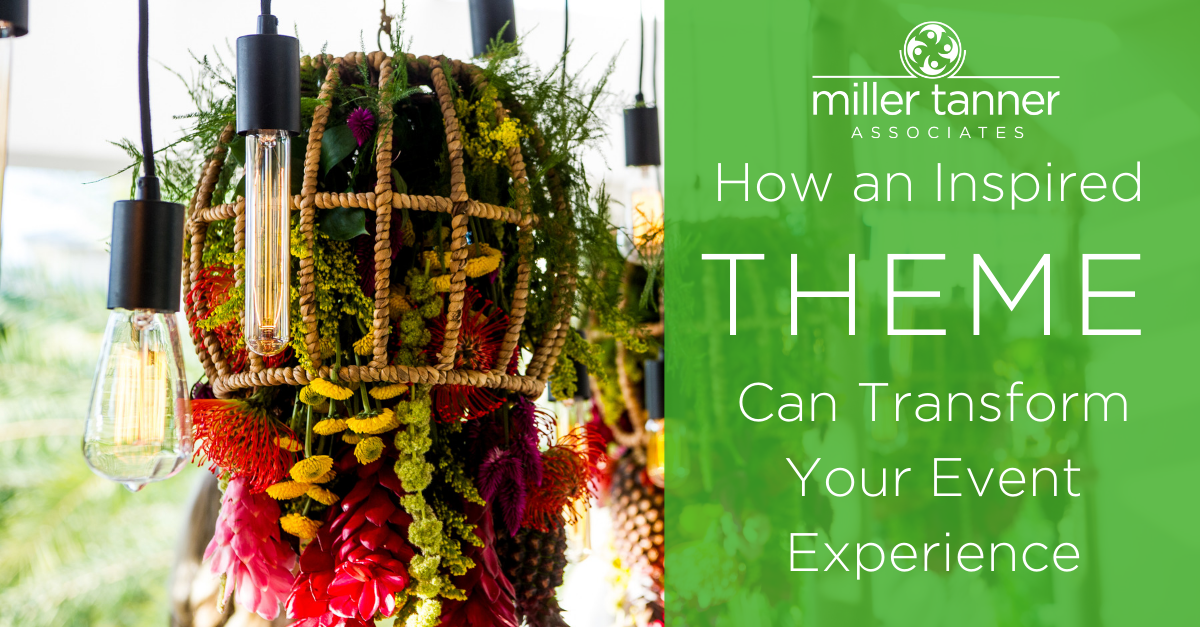 Event Themes
Themes can be a key to unlocking an event's greatest potential for an unforgettable experience.
By customizing your event with a theme that resonates with your audience, you've tapped into the secret to crafting an engaging experience that will most certainly wow the crowd.
The right theme sets the foundation for architecting an event that is more focused and intentional.
When a focused theme is a driving force behind the event elements and the overall purpose, the planning comes together more synergistically.
And when it's "showtime", the event experience will be more engaging, more inspired, and, undoubtedly, the one most remembered by your attendees.
Top 10 ways a theme can boost your event experience:
Supports and defines the goals and objectives of the event.
Directs the planning with more ease and more focus.
Provides a guide for more interesting content.
Brings your team together with a more creative purpose.
Creates buzz and enthusiasm.
Generates more connection and engagement from the attendees.
Engages all senses and is visually more captivating.
Makes the attendee feel more valued.
Builds brand loyalty among attendees.
Theme Success Story: Havana Nights
The Global Experience Team at Miller Tanner masterfully works in partnership with each client to plan and deliver an impactful event theme that will boost their attendees' overall experience.
Recently we planned a corporate event in Key Largo drawing our inspiration from the alluring Caribbean capital of Cuba to create an experience that captured the essence of the culturally-vibrant city, Havana.
The Havana theme was infused in every detail of the evening. At the lively "Havana Nights", attendees enjoyed traditional Cuban entertainment and the artistry of local artisans as well as mingled amid the tropical-inspired decor, which made for a truly memorable experience for the event participants.
By implementing a few creative measures with an inspired theme, you'll design an event that generates more excitement and connectedness among your attendees and one that transforms your event experience.
Our Global Experience Team can take any idea and transform it into a memorable event. Contact us to discover a new way of looking at your event.
Latest posts by Miller Tanner Associates Team
(see all)