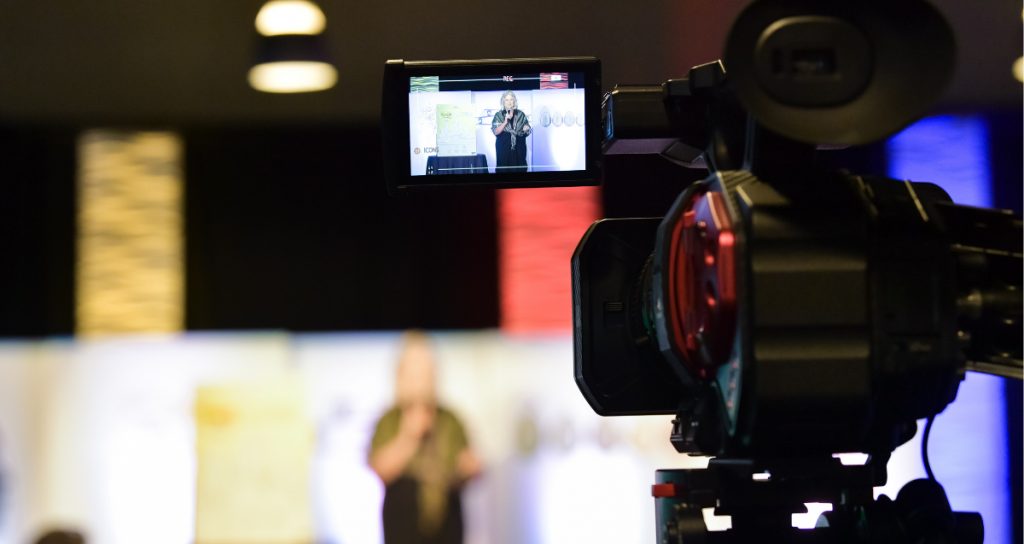 Planning important meetings, conferences, or any other type of event has unlimited opportunities. You can invite guest speakers, hold demonstrations, collaborate, and impart new skills. With today's technological advancements, hybrid events are on the rise.
A hybrid event brings the best of virtual and in-person worlds together for a shared dynamic experience. If you're unsure how to host a hybrid event, the experts at Miller Tanner Associates are prepared to assist you.
What Are Hybrid Events?
A hybrid event combines in-person and virtual events, utilizing aspects from both styles of events. These event types are arranged so remote and in-person attendees can fully participate and interact with each other.
Hybrid events are beneficial, especially if you have satellite offices or a global audience, allowing everyone to be involved. Hybrid events offer more flexibility from planning to executing an event designed specifically for your audience.
How to Run a Successful Hybrid Event
Define Your Goals
While a hybrid event may present a unique set of challenges, having clearly defined goals for the event before you begin planning helps streamlines the process. Consider asking your planning committee some of these questions to get started:
What are the purpose/goals of the event?
How do you intend for all participants to experience engagement and connection?
How many attendees do you consider successful?
Setting specific goals can help you better plan a path toward success.
Choose Your Tools
You need access to the right technology and a solid event strategy to host a successful hybrid event. Miller Tanner Associates has over ten years of virtual planning experience, and we are ready to provide the tools and expertise you need to create and manage your ideal event.
Proper audio-visual tools are a major necessity for launching a successful hybrid event. We are a full-service event planning team ready to make your hybrid event a realization.
Get the Details Under Wraps
Aside from setting specific goals, you'll also have to define your event's parameters and technical aspects.
Pick a date and time
Set a budget
Understand your presenters' and attendees' needs.
Choose your venue
Define your theme (consider your goals)
Optimize Both Sides of the Experience
When you have in-person and virtual attendees, create a welcoming and engaging environment for both. Ensure that you have the right technology to help you create a seamless experience. In addition to having the best technology tool, quality products should be a top priority.
Don't let your event fall flat; invest in a production team that elevates a seamless hybrid experience for your virtual and in-person audiences. Aim to give equal consideration to both audiences so everyone has an enjoyable experience.
Encourage Participation Throughout the Event
Remember, your attendees don't necessarily want to stare mindlessly at a screen or sit in a crowded room for hours. Make a point to schedule Q&A sessions, breakout sessions, and other ways for your audiences to stay engaged. Allowing them to have small breaks or to interact with each other will help limit distractions and increase overall engagement.
Why Hiring a Professional Team is Key
When organizing conferences, trade shows, or other significant events, there's a lot to consider. When you add in the hybrid component and cater to two different audiences, you create the potential for more challenges. From the technical details to registration and technology to ensuring audience engagement, you must cover many aspects in minute detail. An experienced, professional team focusing solely on event planning will have the experience and knowledge to handle those details.
You can continue focusing on your organization's day-to-day operations by hiring a professional planner to do the heavy lifting.
For more detailed information and insights about how to organize a successful hybrid event, view our Two Audiences, Shared Experience eBook here.
Click here to learn more about how the Miller Tanner Team planned a complex life sciences event.
Organizing a Hybrid Conference: Taking the Next Steps – Contact Miller Tanner Associates
Knowing the time and details to make a hybrid event successful, you can move forward with planning a knockout event.
If you need additional expertise, Miller Tanner Associates is here for you.
We can help you achieve your goals and create an event to remember!