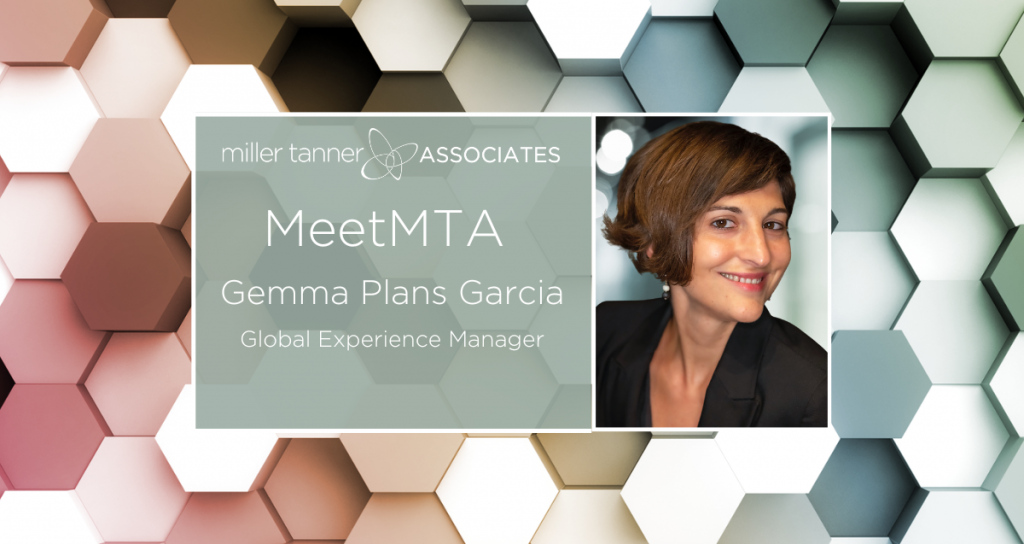 The Miller Tanner Associates' (MTA) difference is our people. That's why we want to introduce you to our team of superstars that brings our corporate meetings and events to life for our customers. Today we introduce you to Global Experience Manager Gemma Plans Garcia, our Spain-based associate. Tapping into her impeccable communication and interpersonal skills, Gemma works directly with both our customers as well as manages team members to seamlessly deliver exceptional events from beginning to end.
Meet Gemma Plans Garcia
Tell us about your current role with MTA? What are your primary responsibilities?
As a global experience manager, I have a hybrid role. I have the opportunity to work both internally and externally with clients. On the one hand, I work closely with our customers to help ensure meetings are well organized and executed smoothly. It is a team effort, along with our vendors, to put all the pieces together and implement seamless events. Additionally, I manage team members and contribute to the Global Experiences Management Team in the creation and development of resources and training tools for the company.
What did you do before joining MTA?
I worked in local television in Barcelona during my internship with the university as reporter. After that, I got an international scholarship to study and work for a year as coordinator in the Press and Public Relations for the German-American Institute Heidelberg (DAI) in Germany. I have always loved communication and being involved with different aspects of organizing cultural events like poetry slams, conferences, political debates, concerts, etc. It was a very exciting period of my life. We used to organize and host multiple weekly activities for people to enjoy at the institute.
I also worked several years in a Spanish DMC coordinating offsite dinners, transfers for international events, and logistics for summer English camps in the United Kingdom. Very diverse and varied as you can see, so that is what I love about this industry!
How long with MTA: 9 years and I also worked as contractor for 2 years before joining the MTA team full time.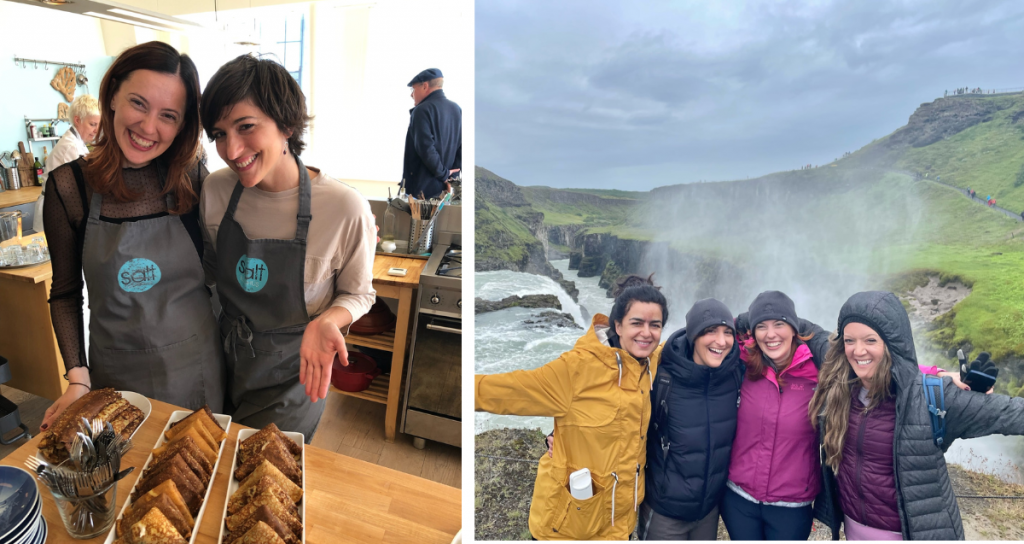 What's your favorite aspect of MTA?
I love the culture and people at MTA. Colleagues are from all over the world and even if working remotely, everyone shares kindness and a team spirit that makes this company global and unique. I have always been given opportunities to grow and this is not always common in the countries I worked in the past.
Languages spoken: Catalan and Spanish (native languages) and also German.
What are some global cities/countries you've visited for MTA events?
I have worked for MTA events in Istanbul – culture, food, hospitality from the local people and hotel staff – I loved it! I have also visited and worked in Athens, Rome, Paris, Amsterdam, London, Prague, Vienna, Madrid, Marbella, Warsaw, Moscow, Kiev, Hong Kong, Buenos Aires, Rio de Janeiro, Chicago, Los Angeles, Puerto Rico…. Still many places that I would love to visit!
Favorite city you've visited and why?
Istanbul and Athens are in my favorite list of cities. They are culturally and architecturally astonishing and full of history. You can spend hours walking the streets and be surprised by the markets, monuments, big squares or parks in the middle of the city, the colors, the smells, and the mix of modern and ancient. The food is amazing in both cities; the people I met during my visits were all very hospitable and kind. I have very good memories from both places.
Where are you originally from and where do you reside currently? Have you lived any other places?
I am originally from and currently reside in Barcelona. After university, I lived nearly a year in Vienna for a scholarship I received from my university, then in Heidelberg, Germany for an internship (European Union Youth Project) with the Deutsch-Amerikanisches Institute Heidelberg for 2 years and then I moved to Vienna again for 3 years.
What do you do for fun?
I enjoy the cinema, travelling, swimming, and sumi-e (Japanese ink painting). I also have 2-year-old twins that keep me very distracted.
What stands out to you about MTA services?
MTA is admirable for its resilience and adaptability. In just a few weeks of planning, we can plan anything from a hybrid meeting in Lagos, Nigeria to a big incentive event in Puerto Rico or a very personalized and small ad board in Rome.
Why do you think the MTA Workshops are valuable?
The MTA Workshop is the best time of the year for me because we can gather as a team and connect in person with everyone from all departments. We always go to nice places and do some team building activities, and CSR activities that connect us with the place. So far the best ones for me have been in Portugal and in Iceland.
Visit www.millertanner.com to learn more about MTA and our associates. Get to know our associates by following us on Instagram for behind-the-scenes with our team.